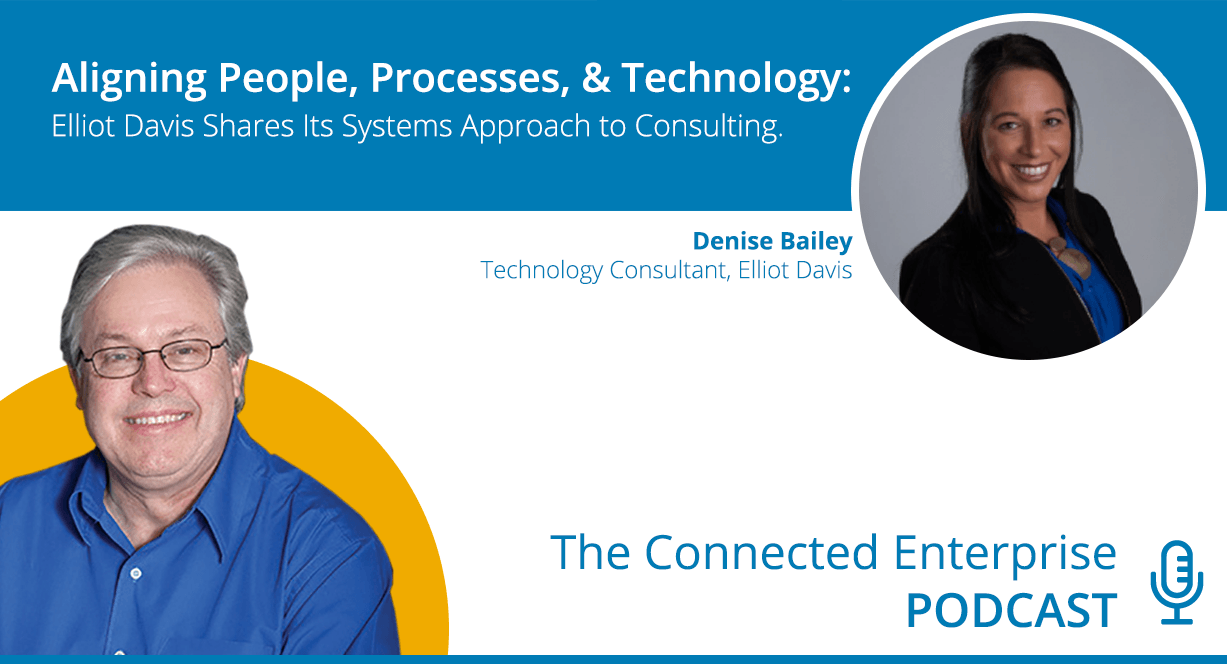 Only a year ago, cybersecurity was a top technology priority for many businesses. Since the pandemic, however, new challenges have arisen, and priorities have shifted. Companies are seeking increased efficiency, either by using existing applications better or implementing new software solutions.
Denise Bailey of Elliott Davis, one of the top accounting firms in the United States, recently chatted with Vision33's Carl Lewis on the Connected Enterprise Podcast.
Denise specializes in creating road maps that help clients navigate their technology. She and Carl discussed leading technologies, recommendations for pivoting technology priorities, and how to manage third-party relationships.
Moving at a Faster Pace
The past year has caused much uncertainty. Business leaders wonder if their IT infrastructures need updating, and things they put on the back burner are now urgent. Many teams are still working remotely, and businesses are hustling to implement ecommerce platforms.
Denise explains there's a pressing need to do more technology projects – at a much faster pace and simultaneously – than a year ago.
A Few Key Things to Focus On
If your business's technology projects have pivoted and things are moving faster, what should you focus on?
Denise stresses the importance of internal communication, getting buy-in from your team, removing the barriers to change, understanding the resources you'll need, and realizing the return on investment and overall value of projects.
How to Effectively Manage Outside Resources
Who should be tackling your technology projects? Although you may have an ideal project manager on your team, it's critical not to overburden someone whose plate is already full.
Instead, don't be afraid to bring in a third-party project manager. You can set those relationships up for success by creating timelines, holding regularly scheduled calls with set agendas, establishing a preferred communication style, and setting expectations ahead of time.
Systems Are More Than Just Technology
Finally, it's critical to understand that three components make up your business's systems: people, processes, and technology. They must work harmoniously to ensure an ideal, efficient setup for your business.
For more insights from Elliott Davis's Denise Bailey, listen to Vision33's Connected Enterprise podcast. Each week, host Carl Lewis interviews bright minds and industry thought leaders about enterprise technology and what's coming next.