Small and mid-sized businesses that want to grow, innovate and re-engineer processes can benefit from a pragmatic approach to digital transformation.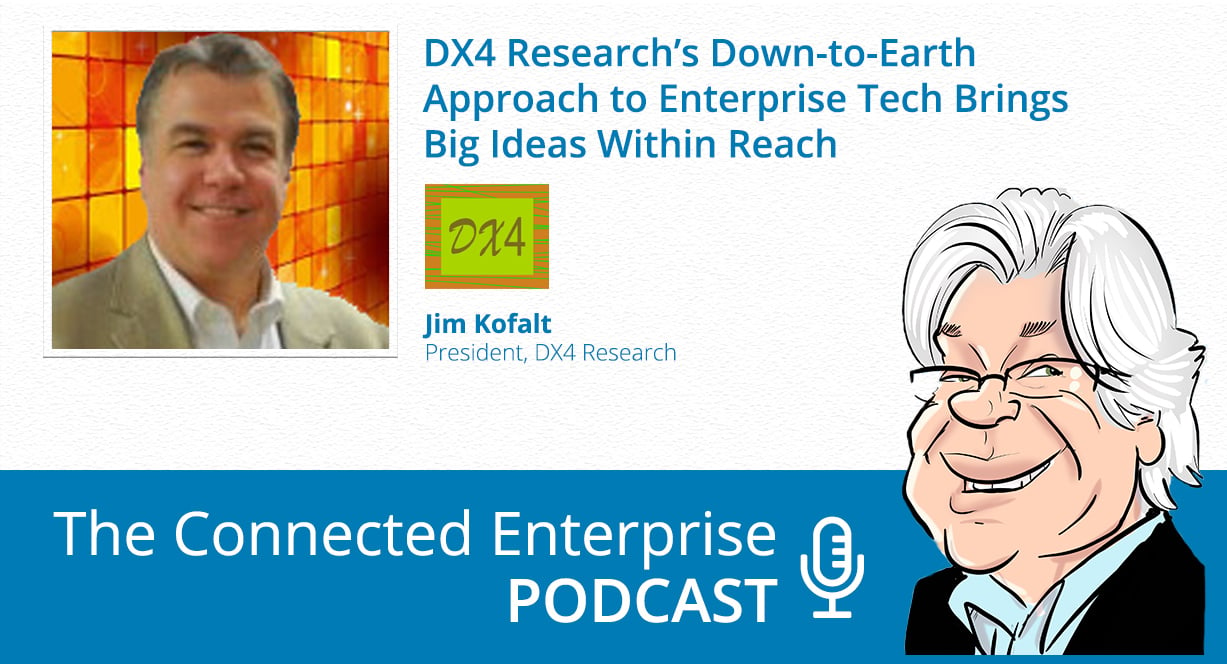 For many, 'digital transformation' is just a buzz phrase that's hot in business publications. But in practical terms, it's a movement toward leveraging technology like integration, automation, artificial intelligence (AI), and the internet of things (IOT) to fuel business growth.
Jim Kofalt of DX4 Research, a technology consulting firm, recently discussed digital transformation with Vision33's Carl Lewis on the Connected Enterprise Podcast.
Jim specializes in helping small and mid-sized businesses (SMBs) understand digital transformation and take small steps forward with their technology. He and Carl discussed why many businesses can't do it all at once and tips for applying big technology ideas practically and affordably.
Don't Think So Big
Large organizations may have the ambition and funds to go big in their digital transformations, but SMBs can't afford to lose money on failed projects. However, SMBs can start small and take things one step at a time to avoid excessive spending or immediately overhauling their IT investments.
A Pragmatic Approach
SMBs that want to grow, innovate, re-engineer processes, and produce more value from daily activities will benefit significantly from a pragmatic approach to digital transformation. This can be as simple as leveraging existing technology more intelligently to pave the way for future innovation.
The two foundation blocks for digital transformation – analytics and integration – are elements of managing and controlling all the information that spans your systems. And the best way to effectively use your analytics and access the information you need when you need it is to integrate your business applications.
If you don't use an enterprise resource planning (ERP) solution, it's a smart place to start your digital transformation journey. You can then seamlessly connect the ERP to your other applications using integration tools to save time and money and eliminate the errors associated with manual data transfer.
Identify the Low-Hanging Fruit
Once you've pinpointed your technology pain points and decided how to approach digital transformation, identify the low-hanging fruit, get your team on board, and make a plan.
Start with clear, measurable objectives. Determine how a digital transformation will benefit your organization and communicate that to your executive team. Once goals are aligned, establish a timeline.
For more insights from DX4 Research's Jim Kofalt, listen to Vision33's Connected Enterprise Podcast. Each week, host Carl Lewis interviews bright minds and industry thought leaders about enterprise technology and what's coming next.