Margie Agin, Chief Strategist, Centerboard Marketing, about the challenges facing businesses that want to stand out in a crowded market. Read the article.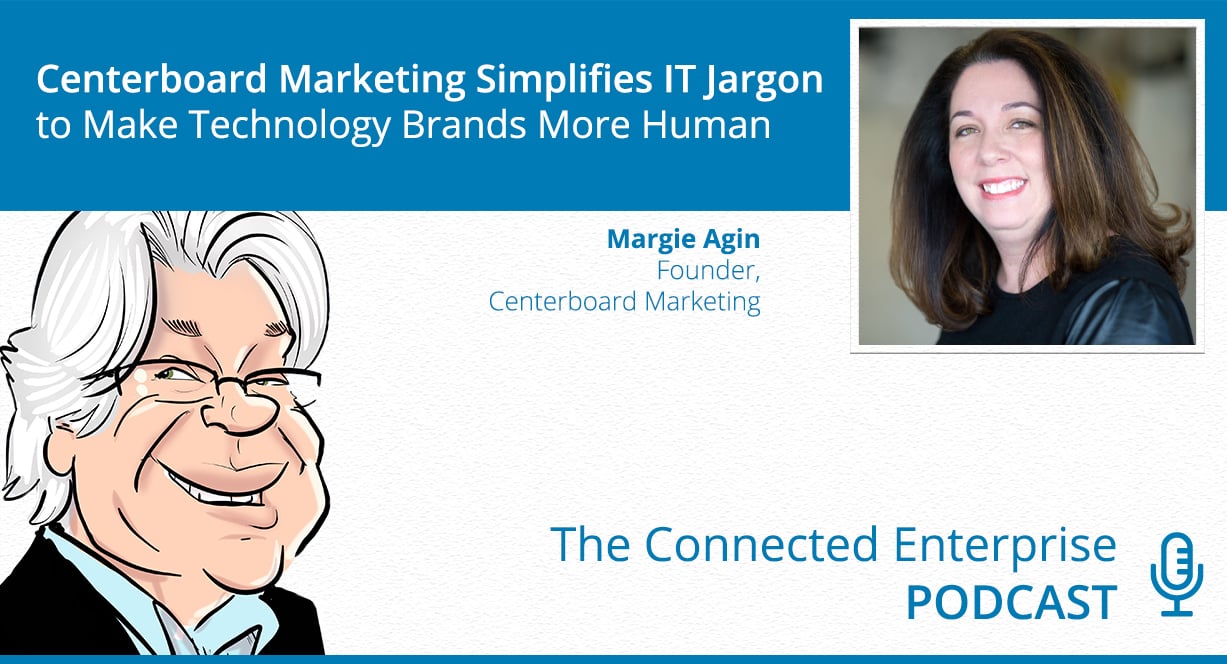 In a recent Vision33 Connected Enterprise podcast, Vision33 host Carl Lewis had a chance to speak with Margie Agin, Chief Strategist, Centerboard Marketing, about the challenges facing technology companies that want to stand out in a crowded market. Her advice? To connect with more customers, you must first simplify your messaging and make your brand more human.
Unlocking the Potential of Technology
By helping companies with a technology brand in the B2B market simplify their messaging, Agin's clients better convey their brand's value proposition and differentiate their brands.
"Technology is most effective when it can make a brand more human. So, the technology should be invisible. What should come through is your brand personality – your voice and messaging," explains Agin.
After all, customers of sophisticated enterprise technologies aren't always technology experts themselves, and that's okay. It's up to technology brands to distill their value propositions by cutting through the complexity of IT acronyms – that's where Centerboard Marketing can help.
Even if a technology brand offers a great benefit to your customers, the message must speak their language. But a change in brand positioning takes time to permeate an organization's marketing and sales collateral. Companies with a mature corporate structure and a brand legacy can often hinder their pathway towards more effective communication about their technology products and services.
According to Agin, that's why getting buy-in for new messages across the company is essential. An iterative process that involves input from across the company ensures that a company doesn't prematurely commit to a message that doesn't speak to the company's strategic objectives.
"Sometimes people want [the message] to be perfect before they send it to the CEO," says Agin. "But I believe in a more iterative approach where you get buy-in sooner rather than later – before you invest a lot of time and money."
Continuous Brand Improvement
The bottom line is that if you want to stand out against the competition, you need to think of your brand communication as an effort that's never truly completed. Continuous brand evaluation ensures that technology companies reflect on their customers' needs today and how their brand addresses their customers' unique business challenges into the future.
For more insights from Margie Agin on what you can do to improve your business' brand communication, download the latest episode of the Vision33 Connected Enterprise podcast today.