ShipStation stops by Vision33 to explain how businesses keep packages moving during the pandemic through integration with eCommerce. Read the article.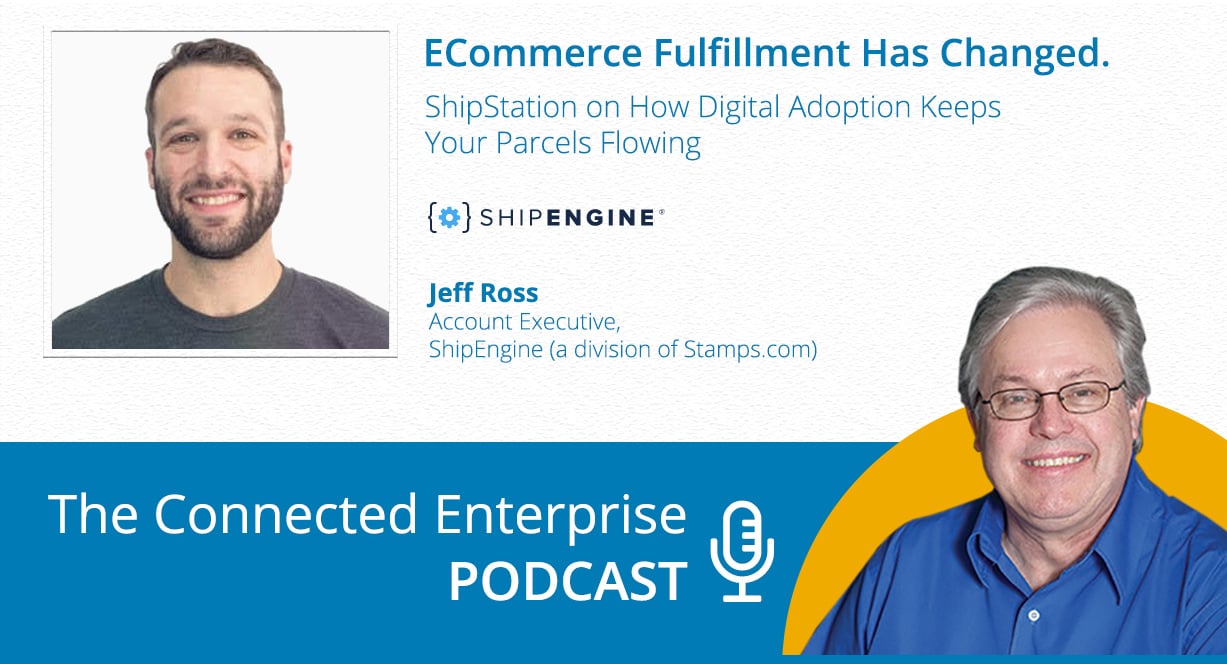 The latest episode of the Vision33 Connected Enterprise podcast is now available. Join Vision33 host, Carl lewis, and special guest, Jeff Ross, from ShipStation for a discussion on the enterprise technologies that businesses are looking for to address the increasing demand in the eCommerce world.
About ShipStation
Faced with the challenge of providing reliable and quick services, with an emphasis on small parcel fulfillment, businesses look to ShipStation to provide a solution for all their needs. Austin, Texas-based ShipStation offers technology solutions for eCommerce retailers to increase their fulfillment and shipment of orders from marketplaces and shopping cart systems using all of the top carriers you'd expect. And their solutions including ShipStation, ShippingEasy, ShipWorks, ShipEngine, all help businesses be more efficient, now when it matters most.
Shipping has Never Been More Important for eCommerce
According to Ross, the pandemic has highlighted the need to have an efficient shipping process. More than ever, consumers are looking to businesses with reliable delivery and fulfillment services to meet their product purchases online. This increased demand faced by businesses means a need for enterprise technologies that can fill the gap between shipping and eCommerce.
The Amazon Effect on Consumer Shipping Expectations
The Amazon effect has shaped consumer expectations for when they get their goods. Increasing the diversity of carriers that your business can ship from helps ensure that companies can quickly reach all customers no matter where they're located.
Fill in the Gaps for Yourself, Download the Episode
The economies of scale that businesses experience today are driven more and more by the level of integration in their enterprise technology solution stack. Whether it's access to customer data through an ERP database and a CRM solution or the logistics between an eCommerce solution and a supply chain partner, ShipStation is seeing businesses thrive in the face of the pandemic. Catch the Vision33 Connected Enterprise Podcast today to learn more.