Vision33's David Strausser was on the Christine Means Business podcast, where he discussed successful technology implementation for growing small businesses.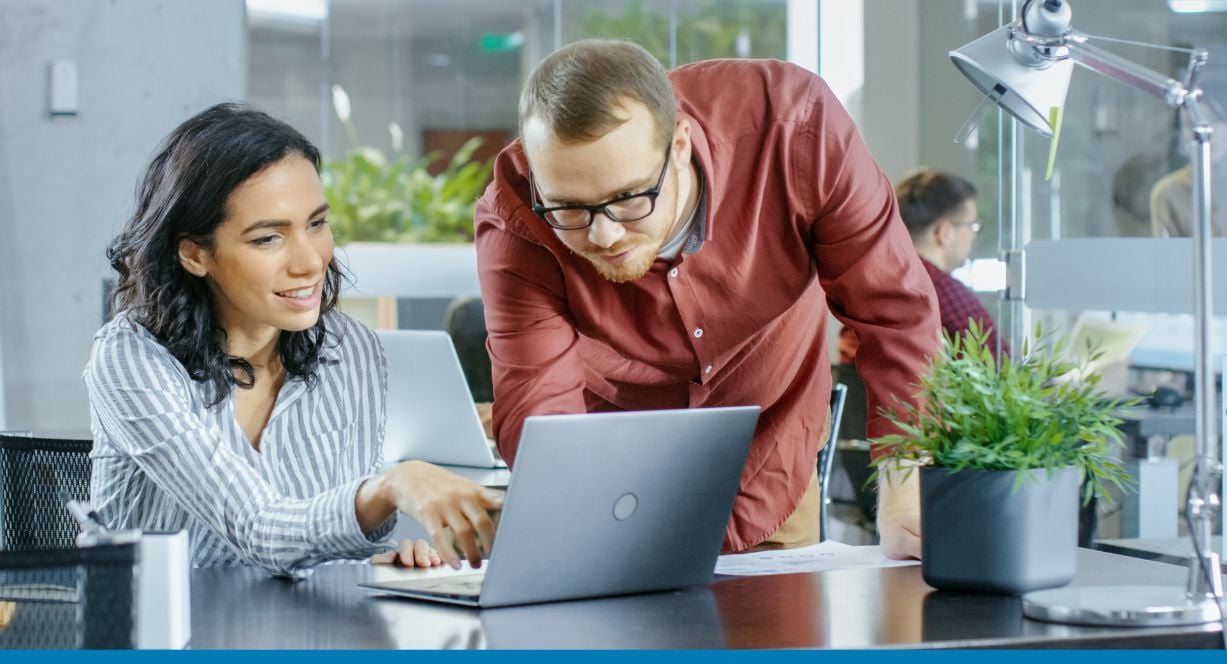 David Strausser loves technology. By day, he's the general manager of the Northeast Region at Vision33, helping small and midsized businesses drive profit with the right technology. By night, he hosts the Shark Bite Biz podcast, which features small business owners and their stories about getting their businesses to the next level.
Podcast Meets Podcast
David recently joined Christine Hansen on the Christine Means Business podcast to spread the word about small business growth.
Christine wanted to know why David focuses on small businesses. His answer? "I suck in front of board rooms."
Having spent most of his professional life in technology, David has made the small business space his bread and butter because, in his experience, small business leaders are open to new, creative, outside-the-box thinking.
Finding the Right Fit
According to David, there are two ingredients to successful technology implementation. The first is the software. While finding a solution that will do everything you need is nearly impossible, the right software (sometimes with add-ons) can tackle 90% of your needs.
The second—and more important—ingredient is your technology partner. Without the right value-added reseller (VAR), you could end up with a vanilla system that doesn't work for you.
Implementing new technology requires a significant investment of time and money. When evaluating VARs, ask about the consultants who will work on your project and look for ongoing care that lasts well past implementation.
Listen to the Podcast
Listen to the Christine Means Business podcast for more insights from David Strausser, including why it's cheaper to grow proactively with a solution like SAP Business One or Sage Intacct than to wait until you outgrow a small business accounting application.