Regina Ye, Topsort Co-Founder & CEO, joined the Connected Enterprise Podcast to chat about sponsored ads and keys to successful marketplace selling. Learn more.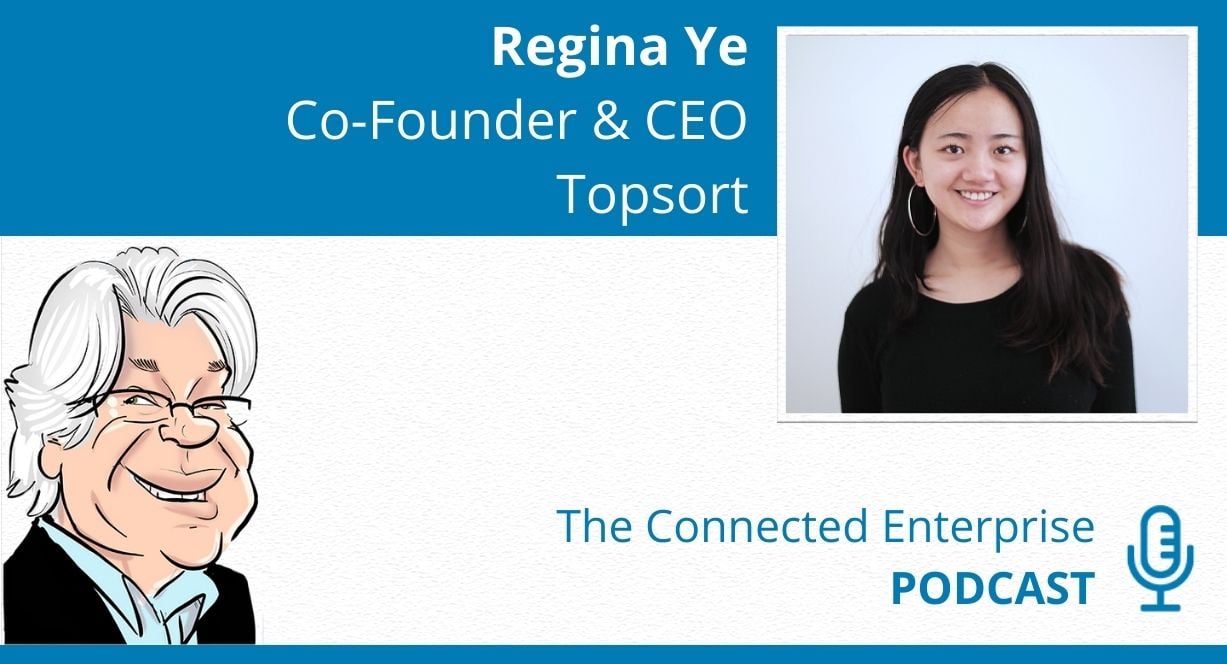 Regina Ye is a serial entrepreneur. While studying computer science in college, she started a small business selling travel cases through Shopify, Amazon, and retail and wholesale channels. That eCommerce experience planted the seed for Topsort, which Regina co-founded in early 2021.
Topsort democratizes the technology behind large marketplace advertising and turns it into an infrastructure and application programming interface (API) for other marketplaces and multi-brand retailers.
Regina joined Carl Lewis, host of The Connected Enterprise podcast, to chat about sponsored ads and keys to successful marketplace selling.
Top Shelf Results
When you search for an item on a marketplace, you'll see results with labels like "new release," "best-seller," "editor's favorite," or "back in stock." Those ads are created manually by the marketplace teams.
The "sponsored" ads you see are Topsort's wheelhouse. Sponsored listings are a real-time auction among sellers who want to appear in the prime position at the top of a page, and one winner lands that coveted spot.
"The sponsored label is the result of thousands of vendors competing on price and sometimes other variables," Regina explains. "It looks small, but there's sophisticated technology behind a sponsored ad that needs to be very fast and renders in real-time."
Quality Over Quantity
Marketplaces are constantly evolving and becoming more specialized. "The best ones today didn't exist two years ago," Regina says. "And the prominent ones from a few years ago are either public or out of the market."
Regina advises the up-and-comers to be unique and stick to a vertical to compete in a highly saturated market. Some smaller marketplaces even turn sellers away if their products don't align with the marketplace's values. "The ones that are growing the fastest have clear positioning in their vertical," Regina notes.
Remember When Amazon Was a Bookstore?
Smaller, niche marketplaces often have stronger relationships with their customers versus online giants that offer a little of everything. The bigger guys' messaging gets lost in a sea of products, but the smaller guys can connect on a deeper level. "It's the authenticity and feeling like you can trust these people," Regina says. "They care about what they're selling. These things really help the small guys win."
Listen to the Podcast
For more insights from Regina Ye, including her favorite marketplace and Topsort's plans, listen to Vision33's The Connected Enterprise podcast. In each episode, host Carl Lewis interviews bright minds and industry thought leaders about enterprise technology and what's coming next.