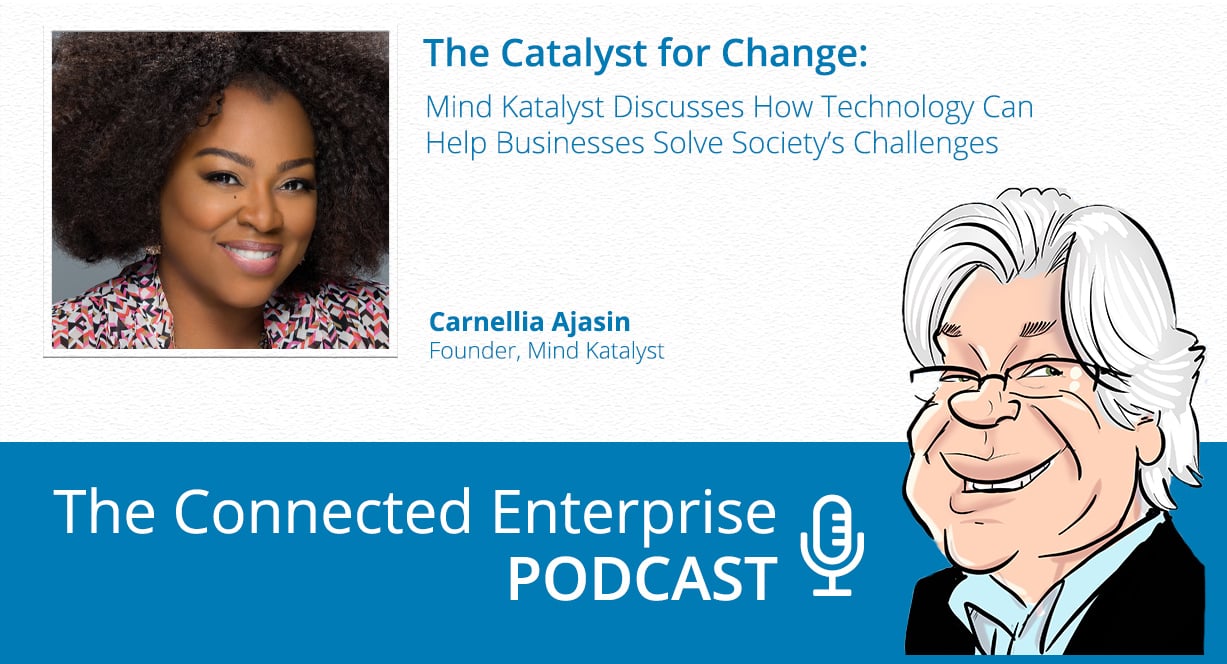 In the recent Vision33 Connected Enterprise podcast, host Carl Lewis invited guest Carnellia Ajasin, CEO of Mind Katalyst, to discuss technology and its role in helping organizations to solve society's challenges.
Katalyst for Change
Mind Katalyst helps business leaders and entrepreneurs create technology-enabled products to solve societal issues regarding business, learning, work, data, etc. They make sure the products they develop, whether they are hardware or software, align with the challenges seen in various areas of customers lives.
Emerging Technologies and Their Use
More and more, enterprise technologies like automation, artificial intelligence (IoT), the internet of things, machine learning, and virtual reality are moving from business buzzwords into reality. Businesses that are open to new technologies are able to have transformative experiences. In the podcast Ajasin points out that just as important as these technologies are becoming to their clients the question is "How do we use these technologies to help people have an experience?"
Emerging Technologies Put to Good Use
One example was a Mind Katalyst client that wanted to develop an improved method of monitoring the health of premature babies. Here, technology provides greater fidelity. By adding a biometric component to more traditional monitoring screens, an infant's vitals can be displayed via a smart phone app - enabling a more complete picture of their health.
Another example is how companies are using augmented reality in medicine and therapy to help patients mitigate issues around fear-based living so they can have healthier lives, more relevant during the pandemic.
Mind Katalyst helps clients leverage the necessary technologies to build their product or service but depending on the stage of growth or product development, the next step becomes how to help them strategize on improving their product further. Securing capital as it relates to expanding the product reach and the product road-map is equally important in developing the market for a technology product or service.
On the Leading Edge of Technology
Taking a note from Mind Katalyst's clients, the company has leveraged many of the technologies internally to great effect. To hear more about the interesting ways that they are helping businesses leverage technology listen to the Vision33 Connected Enterprise podcast.