What security measure do your point of sale solutions use? A multi-layered approach is usually best.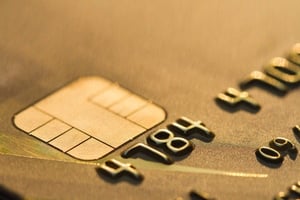 Finding top notch point of sale solutions that will help you tackle debit and credit card fraud is no easy task. That's exactly why it takes a multilayered approach to protect your customer's data.
While you cannot stop data thieves targeting your business, you can certainly take steps to prevent them from stealing your valued customer's debit and credit card information by implementing multiple layers of security in your retail business practices.
Complying with the PCI Data Security Standard (PCI DSS)
Big or small, every merchant who accepts credit and debit card payments has to comply with the PCI DSS. This is the foundation of a layered security approach. The PCI DSS was designed by the PCI Security Standards Council and includes procedures to secure retail store networks, card readers, wireless routers, point of sale systems, paper-based records and data storage and transmission.
In order to be PCI-compliant, retailers need to continuously repeat these steps:
1. Assessment – taking inventory of your IT assets, identifying cardholder data and business processes for payment processing as well as analyzing any vulnerabilities that may expose cardholder data.
2. Remediation – this involves fixing vulnerabilities as they crop up.
3. Reporting – compiling the required remediation validation records and then submitting them with compliance records to the card brands and acquiring banks that you do business with.
Tokenization and Encryption
Tokenization secures the payment data stored in point of sale solutions by replacing account numbers with random numbers, or tokens.
Encryption secures the payment data that is transmitted over networks by converting it to a cryptogram that hackers find hard to decipher.
EMV Chip Card
Accepting EMV chip cards is another important layer of security. EMV makes use of an embedded microchip that is far more difficult to counterfeit than the regular magnetic stripe. The information on a chip card will change with every transaction for even greater security.
EMV cards are expected to be the norm by the end of 2015. In those countries already using them, it has been reported that EMV cards with PIN have reduced point of sale fraud by a major 84%.
Do Your Point of Sale Solutions Have a Layered Security Approach?
No one solution will protect your retail business from cyber thieves. However, a layered approach will certainly provide maximum protection.
For more infromation about how your company can leverage a secure retail solution download our retail brochure.