Sign up to watch our webinar and discover how you can grow efficiently and profitably in a volatile market.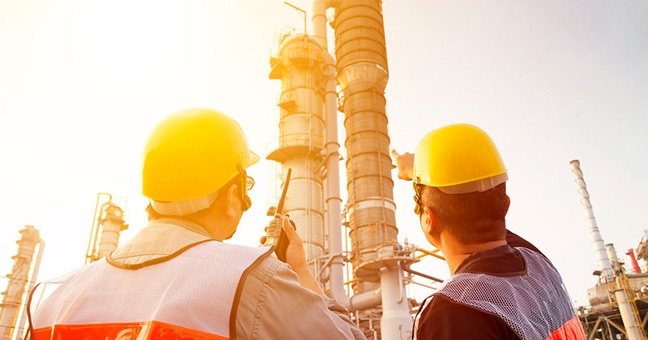 It's hard to imagine an industry with greater complexity – or greater demands – than the oil and gas services industry.
Challenges in the Oil and Gas Services Industry
With fast-changing regulations, fluctuations in international markets, and increasing pressures to stay competitive, the industry is becoming highly volatile than ever before. In the face of these challenges, companies require agility and resilience in order to survive and drive growth.
Automation in the Oil and Gas Services Industry
To build agility and resilience, more and more companies are realizing that the future of the industry lies in automation. Along with modernizing their operations and better visibility across the organization, automation will help oil and gas services companies create inefficiencies that allow their business to become sustainable and profitable.
Oil and Gas Services Webinar
In this video clip as we explore common challenges faced by the oil and gas services companies as they strive to grow efficiently and profitably.
Watch the full webinar to discover how you can run a sustainable and profitable business in a volatile market and also learn:
Best practices for effective Days Sales Outstanding (DSO) management and reductions in past due receivables.
Tips and tricks to automate field ticketing and expedite customer invoicing.
Strategies to bring together data from different departments, which is where programs like QuickBooks and inventory management systems often fall short of delivering.