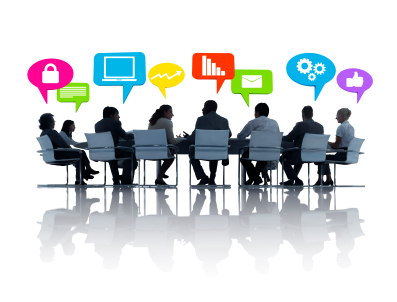 It used to be that all software was custom-built; enabling businesses to support new processes or achieve operational efficiencies to support their specific growth needs. For small to midsized enterprises (SMEs), this meant keeping a team of programmers on payroll to code pointed applications that solved business challenges whenever the need arose. Although programmers had vast knowledge of computer languages, they were not always well versed in the language of business – namely accounting. Relying on a small team of programmers for software maintenance meant that internally developed systems were often fraught with programming errors; a challenge further compounded by evolving hardware specification and additional IT costs to the company.

To address software development redundancy, and to offer growing businesses benefit from economies of scale, business solution providers like Vision33 offer Enterprise Resource Planning (ERP) applications like the SAP Business One. Rather than being designed for a specific business in a specific industry, these bundled applications stretch horizontally across a very large section of businesses that at their core have very similar business processes. And because they are designed by industry experts with strong backgrounds in accounting, businesses can now trust the accuracy of the integrated ERP modules like general ledger, accounts payable, and accounts receivable.

No longer do businesses have to rely on the limited pool of expertise from an internal IT team, instead they have a access to global team of developers all contributing to the ongoing maintenance of the ERP solution. In this new model, it is possible for SAP gold channel partner, Vision33, to maintain the software on behalf of the SME while offering standardized support for processes such as; accounting, financial management, inventory management, and supply chain management all at a lower cost.

Renewing software maintenance means that resources which used to be allocated to a few internal software developers in a company can now achieve economies of scale – accessing the expertise of a publisher with a team of over a hundred of developers, project managers, software engineers and solution architects serving your business. In just the past 5 years, SAP Business One has seen over 150 new features added based on the needs of its SME customers. This means that every time your business invests in its annual software maintenance, it ensures that:

• Bugs get fixed,
• Future hardware adapts to today's solution,
• New trends like mobility are integrated in the application,
• More automations occurs to handle routine operations,
• Communication with supply chain becomes easier,
• Information arrives at the fingertips of executives for real-time decision making,
• New features are constantly added
• Expansion into new markets becomes easier,
• Access to more integrations with the web
By keeping annual software maintenance up to date, your business joins with over 40,000 SAP Business One customers' that take an active role in the continual development of the application without the costly expense of having a full IT team on payroll. Contact your local Vision33 office today to renew your SAP Business One software maintenance to continue to take advantage of these benefits.