Big Rock Prepares for Growth and Streamlines Distribution Processes with SAP® Business Management Software and OrchestratedBEER. [Press Release]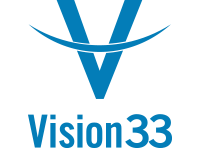 Big Rock Prepares for Growth and Streamlines Distribution Processes with SAP® Business Management Software and OrchestratedBEER, Made Specifically for Beer Production.
CALGARY, AB — June 3, 2015 — Vision33, four-time recipient of the SAP® North American Partner Excellence Award for SAP Business One®, today announced that one of Canada's fastest-growing craft breweries, Big Rock Brewery, has chosen Vision33 to transition its business lines onto a single integrated platform with the SAP Business One application and OrchestratedBEER.
Since its founding in 1985 in Calgary, Big Rock has been a leader in the Canadian craft beer scene with its growing variety of "deliberately different" brews made distinctly with Rocky Mountain glacier water and two-row barley grown in Alberta's ideal climate. Along with its growing distribution network in several Canadian cities, the company has added a second production house in Vancouver this year, with a third soon to follow in Ontario.
Preparing to meet growing demand for its products, Big Rock hired The Censeo Group, a Calgary-based Management Consulting firm, to assist in its search for a new enterprise resource planning (ERP) solution. After determining that upgrading its current suite of software would be unsuitable, and seeing SAP Business One and OrchestratedBEER in action at another brewery, the selection team at Big Rock decided on an integrated solution. To compete with the growing craft beer market, they were set on the opportunity to improve inventory management, improve workflow and help manage growth in one unified and versatile solution.
"We expect this software to give us precise, real-time understanding of our brewing operations from grain to glass. It is essentially a one stop, whole picture of our business" says Big Rock CFO Barbara Feit.
Big Rock will now benefit from the core SAP Business One application features designed for companies ready to scale. The brewery will have direct and rapid access to control financials, sales, customer data and inventory from a consistent user interface that all staff can use.
Paired with OrchestratedBEER, a fully integrated brewery management add-on for SAP Business One offered by Orchestra Software, Big Rock's new business management solution will be even more efficient with industry-specific functionality. The brewery management add-on allows for easier brewery planning by managing production processes, real-time beer batch tracking and inventory, streamlined planning and scheduling, and brewery-specific reporting.
"Moving to SAP Business One, along with Vision33's implementation, training and TOTAL Care support program, Big Rock will be positioned for continued growth and success," said Terry Nette, Vision33 general manager for Alberta.
"OrchestratedBEER's industry-specific functionality allows Big Rock to manage its business processes with software. By selecting a solution developed specifically for breweries, Big Rock can focus on implementing existing best practices across the business instead of developing custom software capabilities to meet its requirements," said Reshad Kazimee, Orchestra Software vice president
Nette added, "We're thrilled to help our clients adopt new innovation and technology and provide a means to simplified processes and sustainable growth. We will be with Big Rock every step of the way to see them through this exciting and important phase of their company's evolution.
About Vision33
Vision33 Inc. (vision33.com), a Calgary-based, leading business management software solutions provider, is focused on reselling and supporting the SAP Business One application. Through its offices located throughout North America, Vision33 provides software and consulting services. Vision33 is a top global value-added reseller for SAP Business One, which is designed to help small to midsize businesses, as well as large enterprises with subsidiary operations, gain immediate benefits in better managing and growing their businesses.
About Orchestra Software
Orchestra Software is an enterprise software company located in Beaverton, Ore. that creates industry vertical solutions that are scalable enough for large companies but affordable enough for small growing companies. Its industry-specific software consolidates all company operations into one single application, providing insight into the business, and creating opportunity for cost savings and increased profitability. Orchestra's flagship solution is OrchestratedBEER, an industry-leading ERP solution for the craft brewery market.
Recently listed at number 704 on the Inc. 5000, Orchestra Software is among the fastest-growing private companies in America for 2014.
About Big Rock Brewery Inc.
Big Rock Brewery Inc., headquartered in Calgary, Alberta, produces premium, all-natural craft beers. As Canada's leading craft brewer, Big Rock boasts a family of exceptional ales and lagers, Rock Creek Cider®, an ongoing selection of seasonal beers released through the Brewmaster's Edition and cutting-edge, limited-run brews released through the Alchemist Edition. Big Rock products are sold in nine provinces and two territories in Canada, and are also available in Korea.
For more information on Big Rock Brewery, visit bigrockbeer.com. Follow us on Twitter @BigRockBrewery.
Susanne Fox, Communications/Media Relations Specialist Big Rock Brewery 403.203.3745 sfox@bigrockbeer.com
For more information, Press Only: Sarah Coish, Marketing Manager Vision33 sarah.coish@gzed.com
# # #
SAP®, SAP Business One® and other SAP products and services mentioned herein as well as their respective logos are trademarks or registered trademarks of SAP SE (or an SAP affiliate company) in Germany and other countries. See http://www.sap.com/corporate-en/legal/copyright/index.epx for additional trademark information and notices. All other product and service names mentioned are the trademarks of their respective compani