iDocuments automates core businesses tasks like AP invoice automation so you can overcome the hidden costs of accounting transactions. Learn more.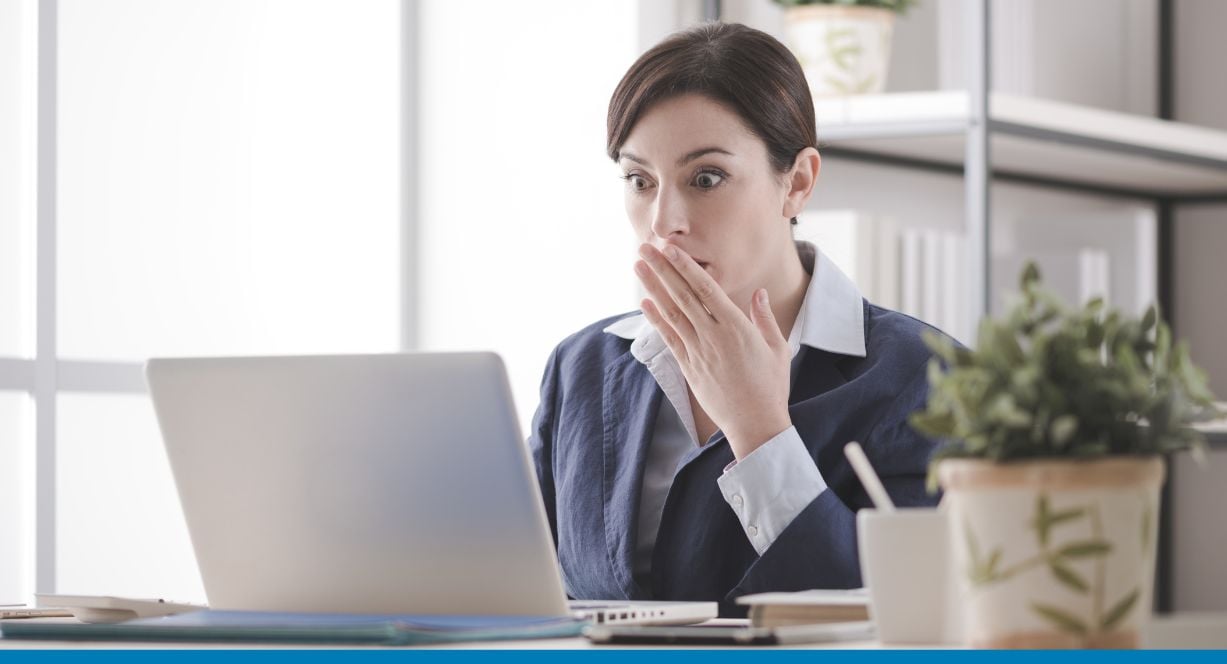 Routine tasks like purchasing, AP invoicing, expense approvals, and sales orders are a necessary part of your business's daily finance operations. But sometimes, there aren't enough hours in the day to get it all done, and inefficient processes result in mistakes.
These challenges worsen if you use paper-based methods or rely on unmanaged emails between colleagues. Essential documents get misplaced, data must be manually entered into different systems, and your team can't focus on tasks that deliver value or generate revenue. Maintaining the status quo and using outdated processes is costing more than you realize.
These issues aren't confined to the finance team. PO and AP invoice approvals happen across the business. Remote employees need access to the data to ensure accurate approvals and help prevent duplication or overpayments. All this requires significant effort and time and often results in lengthy supplier disputes and missed payment terms.
There's a better way. iDocuments simplifies, streamlines, and automates your core businesses tasks, allowing you to eliminate manual data entry, reduce costs, control spending, and deliver stellar customer service.
This browser-based solution takes your people away from the keyboard and even integrates with enterprise resource planning (ERP) solutions like SAP Business One. Best of all, iDocuments is intuitive and easy to use, requiring little, if any, training.
Read on to learn how iDocuments allows you to focus on innovation and growth by saving time and improving control and visibility.
Purchasing
Onboarding and verifying suppliers, managing contracts, and staying within budget are just a few components of the procurement process. Imagine the time you could save with automation.
iDocuments allows you to raise a purchase order, which, once approved, will post to your ERP solution, generate a purchase order number, and issue the purchase order to your supplier. This seamless flow of information eliminates manual data entry and improves efficiency. You can also establish recurring purchase contracts, automate and streamline approvals, and ensure compliance with your business's policies.
AP Invoice Automation
Powered by the iDocuments Intelligent Data Capture Engine, the AP invoice automation system allows you to receive invoices by email and process them with minimal effort. PO-related invoices are processed with a 2-way or 3-way match wherein lines are extracted from the PO/GRPO and posted to SAP if the invoice is within the tolerance limits. Invoices without a PO are processed at line level, with the system automatically coding the lines using advanced AI and machine learning. The user receives a completed transaction ready for a visual check and submission into the relevant approval workflow. Once approved, AP invoices are posted to the ERP system, ready for payment, with the original document attached to the ERP transaction for easy reference.
The time freed up by automation can be used to drive significant value within the business. Whether that's managing supplier payment terms, agreeing to settlement discounts, or negotiating better prices, the opportunity to save money is there. And happy suppliers are just as valuable as happy customers—but nothing is more important than happy staff.
Expenses
You've held a pile of crumpled, barely legible receipts stapled to an expense report, so you know managing expenses is like herding cats. Claims rarely get submitted on time, and if they're inaccurate, so are your payments.
iDocuments enables you to create, submit, store, review, approve, and audit expense claims online. Your employees snap photos of their receipts and upload them to a mobile app, eliminating the mad scramble for pieces of paper when it's time to submit a claim. With iDocuments, you have full visibility of staff expenses before the claims are even submitted. You can also establish an expenses policy within the system to control how much your employees spend and what they spend it on.
Sales Orders
Without automation, your sales team is manually processing orders into your ERP system. That means they're wasting time and probably making mistakes. Manually processing sales orders often causes costly issues, including pricing errors and incorrect deliveries—mistakes that require significant time and resources to resolve and result in returns and customer credits.
iDocuments captures emailed orders and processes them with no manual data entry, so you'll never miss or lose an order. You can seamlessly create fully populated sales orders, query orders, and generate delivery documents and sales invoices. The return process is simple but tightly controlled with iDocuments: Authorization and approval occur before goods are received and credit issued. Sales order automation saves time, reduces errors, and empowers your sales team to focus on generating additional income and delivering amazing customer service.
Kickstart Your Digital Transformation
While it may sound like an overwhelming concept, digital transformation is simply making your business run better by creating new—or modifying existing—processes using technology. iDocuments is a simple and inexpensive way to begin a digital transformation journey through transaction automation, integration, and electronic document approval.
Learn More
To learn more about iDocuments and how it can help you simplify, streamline, and automate your core business processes, access the on-demand webinar below.