Start-up businesses, established enterprises, and complex operations draw on industry-backed best practices with SAP S/4HANA Cloud. Learn more now.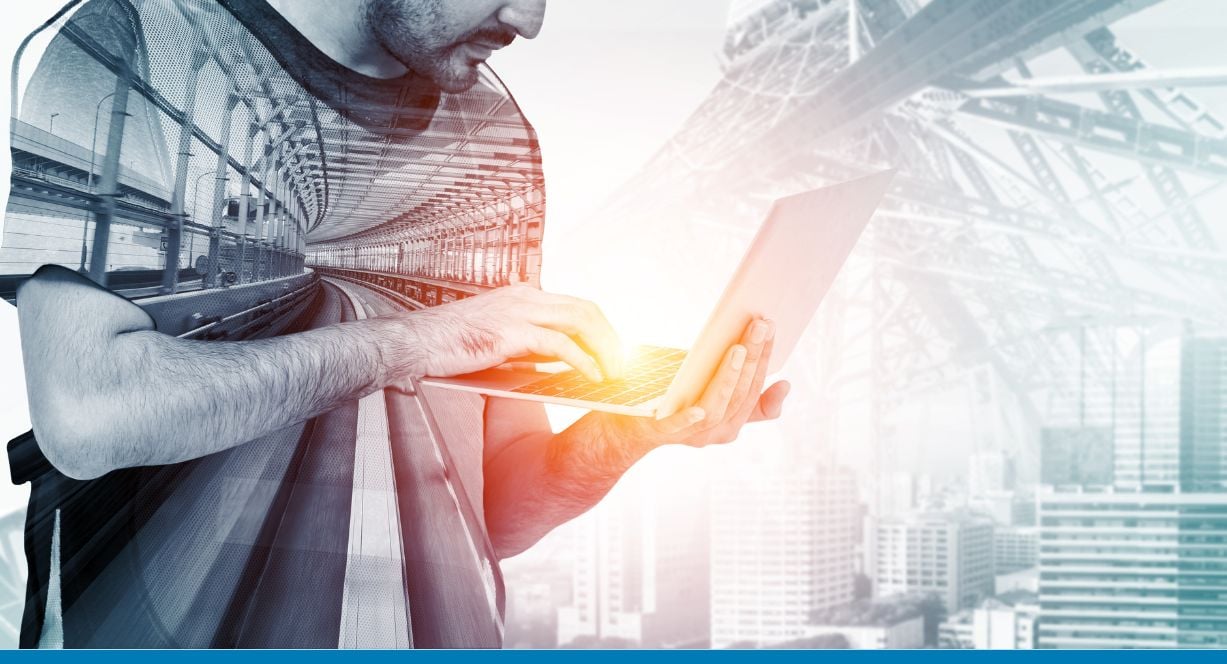 Forget everything you know (or have heard) about enterprise-grade ERP implementations.
Enterprise-grade implementations used to take six to eight months but could drag on for years, depending on factors like the number of rollouts, locations, and customizations. Large enterprises could require 10–15-member in-house teams and external implementation consultants.
SAP S/4HANA Cloud, public edition (SAP S/4HANA Cloud) changes everything. This modern, intelligent, cloud-based ERP solution is the first enterprise-grade end-to-end ERP solution SAP built that's deployed as a 100% SaaS-based solution.
This blog explores SAP S/4HANA Cloud's rapid deployment and fast time to value.
Adopt, Not Create
As of 2023, SAP has added over 800 pre-built solution scenarios to SAP S/4HANA Cloud. Through a feature called Baseline Activation, SAP activates approximately 80 (as of June 2023) of these pre-built scenarios for customers on day one. So, from the moment of deployment, an SAP S/4HANA Cloud customer gets cutting-edge technology—no need to wait months for unveiling during a user acceptance testing (UAT) phase.
And as opposed to configuring processes, SAP S/4HANA Cloud adheres to an "adopt, not create" thought process.
SAP, a technology pioneer, has developed best practices that eliminate the need for blueprinting—i.e., documentation of how a customer does business in their industry. With SAP S/4HANA Cloud, SAP recommends how the customer should do business. Changes can be made to the application, but they're usually tiny details that don't require writing entire code segments.
Yes, this is an unconventional approach—but these best practices and recommendations are based on SAP's industry knowledge and millions of dollars of research over decades.
This approach shaves months off implementation.
One-Size-Fits-All Doesn't Apply
Other big ERP players also use the "adopt, not create" approach. NetSuite, Oracle Fusion Cloud, and Microsoft Workday also offer SaaS-based ERP solutions with pre-built but tweakable processes.
SAP is different.
"SAP isn't a generalist," says Ijlal Naqvi, Senior Director of SAP Cloud Solutions at Vision33. "SAP doesn't believe in one-size-fits-all, even with an 'adopt, not create' or 'cloud first' mindset. SAP has industry-specific pre-built best practices."
SAP divides businesses into 25 industries, each with its own industry-backed best practices, integrated development environments (IDEs), separate investments, and partner advisory councils.
"A consumer packaged goods company won't get the same SAP S/4HANA Cloud as a mining company," Ijlal explains.
Additional Time-Savers
Because SAP S/4HANA Cloud isn't an on-premises solution, no vulnerability, penetration, or stress testing is required. It's SAP's responsibility—at no extra cost.
Historically, that type of testing required a significant investment from the customer—on top of the ERP implementation, licensing, and hardware costs. The UAT stage also used to include customers verifying if hundreds or even thousands of documents could be processed with the ERP solution.
"That's a relic of the past," Ijlal says. "It saves weeks when we're implementing."
Integrations are another time-saver. Customers wanting to integrate SAP S/4HANA Cloud with applications like Salesforce or Shopify can use SAP's 300+ pre-built (and ever-growing list of) connectors without involving an implementation partner and custom code.
Collective Evolution
We mentioned that SAP's industry best practices are part of SAP S/4HANA Cloud's rapid deployment. They also contribute to a fast time to value.
"From the beginning, you're running on somebody else's experience," Ijlal says. "A company or set of companies in your industry is already successfully undertaking certain processes, and you have that level of maturity within your processes on day one."
And no matter how small a contributor an SAP S/4HANA Cloud customer is within their market, they'll always benefit from collective evolution.
If a bigger or more influential enterprise insists it needs a feature within SAP S/4HANA Cloud and SAP feels obligated to introduce it for that company, all customers will automatically get it. And there's no extra charge. SAP has two upgrades, or releases, per year—one in February and one in August. Every customer receives every release with new features, whether or not they immediately require it.
"For example, there could be a new best practice based on a change in the EU's GDPR laws that a company in Mexico doesn't need now—but they'll still get it," Ijlal says. "They can use it if they want to expand their company into the EU."
Built-In Learning Component
SAP S/4HANA Cloud has a continuously updated section called "What's New" that users can visit to see what's new in the application. There's also a troubleshooting mechanism with a question mark on every screen. Tailored to each page, the question mark reveals a list of relevant topics and links to assistance.
SAP S/4HANA Cloud customers also gain access to the SAP Community, a learning center and gathering of fellow SAP users. The SAP Community is a forum of collective learning, knowledge sharing, and questions and answers. New SAP customers can use the wealth of resources to better understand SAP S/4HANA Cloud and hone their user capabilities.
"There's always an element of change management associated with any new ERP implementation," Ijlal notes. "These little aspects are a significant help in enabling user onboarding."
Bottom Line: How Fast Can SAP S/4HANA Cloud Be Deployed?
To recap, enterprise-grade ERP implementations take at least six to eight months, and some can involve years of digital transformation.
However, SAP S/4HANA Cloud, public edition can be deployed in as little as 12 weeks. (Yes, weeks.)
Whether you're a start-up business, an established enterprise, or a complex operation with subsidiaries, you can enjoy rapid deployment and a fast time to value—and draw on industry-backed best practices—with SAP S/4HANA Cloud.
Learn More
Vision33 is a multi-award-winning SAP partner, and our experts have created a free SAP S/4HANA Cloud info kit. Access it below to explore the next-generation cloud-based, intelligent ERP solution that will quickly drive your business forward and deliver a fast ROI.