EDI provides a technical basis for automated order processing and inventory management to better connect you to your supply chain. Learn more.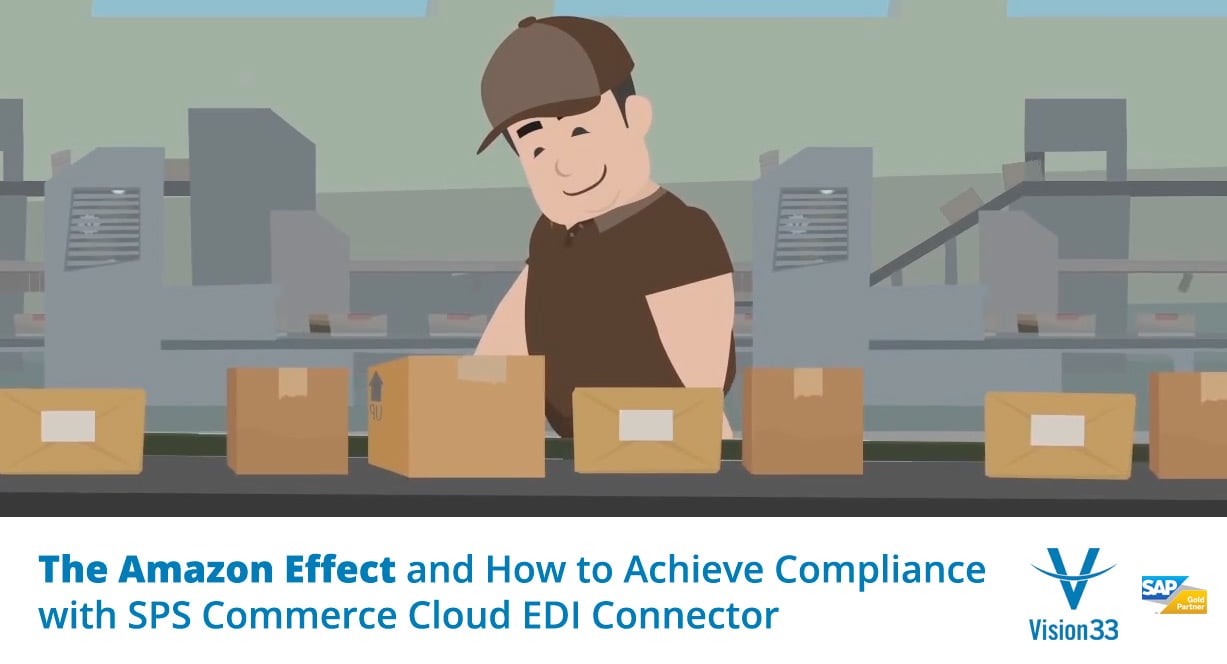 The Amazon Effect has reshaped how businesses in the supply chain interact. The speed with which Amazon interacts with customers and its supply chain is due to the efficiency of standardized data and documents they use with their business partners. Electronic data interchange (EDI) solutions ensure your business management system speaks the same 'language' as the supply chain and provides your business new opportunities.
EDI is a necessary part of enhancing relationships within your supply chain. By ensuring your business system speaks the same language as your vendors' and logistics partners' and using a standard data format, EDI provides a technical basis for automated order processing and inventory management.
Standardized document formats widen a business's reach with companies like Amazon, enable them to overcome challenges, and help them meet the expectations of their trading partners in a post-Amazon world. EDI compliance has never been more critical – which is why Vision33 has partnered with SPS Commerce.
Vision33 and SPS Commerce
The strategic partnership between Vision33 and SPS Commerce ensures a seamless connection between SAP Business One and the SPS Commerce universal network. The integration allows your business to send and receive common EDI documents with trading partners throughout your supply chain. It also connects you to over 55,000 manufacturers, retailers, suppliers, third-party logistics providers, and more.
How Does Integration Work?
The integration is simple. It runs in the background, so whenever a new EDI order comes into SAP Business One, users are alerted with a message. Why is this so effective for businesses that want to interact more efficiently with their supply chain?
With SPS Commerce Cloud EDI, SAP Business One users can:
Save time and resources by eliminating the need for building individual point-to-point connections with individual trading partners.
Gain efficiencies by speeding up the business cycle and increasing cash flow via reduced invoicing and payment processing time.
Automate transactions by sending and receiving real-time catalogs, inventory, orders, and shipping information from SAP Business One.
Scale as needed by producing standardized document formats that widen your business market to over 55,000 trading partners.
Automate EDI Processes with SPS Commerce Cloud EDI Connector
To learn more, watch our recent webinar, which demonstrates the SPS Commerce Cloud EDI connector order-to-cash process. (You'll also learn how to access a live demo of SPS Commerce Cloud EDI.) Many Vision33 customers are already speeding up their business cycles and conducting transactions in minutes with the SPS Commerce Cloud EDI Connector built specifically for SAP Business One.