Have you positioned your business for success in 2016?
With the new year fast approaching, most companies will reflect back on their 2015 business year – successes, failures, learnings, etc. Many growing small to midsize businesses will analyze the data they come back with and decide whether now is the right time to set up the better systems to accommodate future growth!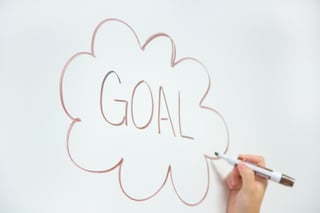 Unfortunately, like most new year's resolutions, when January 1st hits, they start off with great intentions but shortly after bend to the routine of day-to-day operations. Many companies get so buried by their manual processes and ad-hoc requests that all their good intentions are shelved to accommodate their workflow.
You can change that! Setting smaller, more manageable business goals can make a big impact and ensure your company is headed in the right direction to achieve your ultimate 2016.
Vision33 has put together the Top 10 new year's resolutions that are proven to help businesses grow fast, run simple, and drive profit.
Create aggressive, but manageable long term growth plans.
If you do not already have one in place, create a realistic 5, 10, and 15 year growth plan. Then, evaluate the functionality and capabilities of your current business management system and determine if it can help you achieve your long term goals.


Evaluate current business challenges and ensure the right technology is in place to tackle them.
Determine if there is anything hindering your current growth plans. Many small to medium enterprises (SMEs) start off using disparate systems to run their business, which can create a variety of different issues. When they began, having multiple tools did not matter as much. However, as SMEs continue to grow, manually entering data into several different systems can become too time consuming and lead to questionable data accuracy.

Don't wait too long and let that happen to your company. Identify business challenges early and determine whether your current systems will help or hinder your business success.


Analyze the ROI of current systems.
Evaluate the amount of time, effort, manpower and cost required to maintain your solution. Do you need more training? Are your processes streamlined? Does your current solution have the functionality needed to meet your business's needs? Identify your main areas that are costing you the most and develop a plan to lower those costs.


Maintain your business management solution.
If you are convinced that you have the right business management solution for your company, assign a solution champion to oversee and control all aspects of your chosen solution. This promotes quality control and consistency, and also ensures that you are getting the most out of your investment.

It is also important to keep your solution updated to the latest version. See about extending functionality further by integrating with an e-commerce solution, implementing a customer self-service portal, or customizations to fully leverage the value in your investment. It is up to you to determine what kind of solution will best meet your business needs.


Cleanse your business data.
It is a time consuming process, but having quality data is the most valuable asset for any business. Making sure your data is accurate, relevant, and up-to-date allows you to provide even more value to your customers, suppliers and distributors, while empowering your employees to become more efficient.


Streamline business processes.
You should be able to easily enter, retrieve, and export your business data in real-time. If you can trust that your data is accurate and up-to-date, you can make faster, more informed decisions to lead your company to success. Staff should be able to use these systems optimally -any duplicate entry or redundant tasks should be eliminated if you have a good process in place.


Eliminate departmental silos.
Make sure that your employees are communicating across departments to ensure maximum productivity. Ensure every department is seeing consistent company data. If possible, you want to ensure that you have a fully integrated system to reduce potential errors from manual and duplicate data entry.


Ensure your business management solution can scale as your company grows
The larger your company is, the less time your employees should be spending on day-to-day administrative tasks. Many growing businesses turn to an integrated enterprise resource planning (ERP) solution to help them eliminate manual processes, automate workflows and streamline their business operations.


Train your employees
When you invest in your employees you are investing in your company. The only way to stay ahead of your competitors is to ensure that your employees have the tools to be bettering themselves. Whether you are sending them to learn the latest industry best practices are teaching them how to effectively use your current systems, training your employees on a regular basis will improve their experience, increase their efficiency and retain their loyalty.


Analyze company performance
The best way to improve is to reevaluate what you have done and look for ways to improve. Give your business an edge over your competition with deep analysis and customized reports that provide insight into your company performance so you can.
For more information about how an integrated ERP systems designed specifically for growing small to midsized businesses and subsidiaries, can help you achieve your New Year resolutions, access the Vision33 Beginner's Guide to ERP.