Cloud ERP is a complete business management solution that provides the flexibility and security to meet the demands of today's ever-changing market.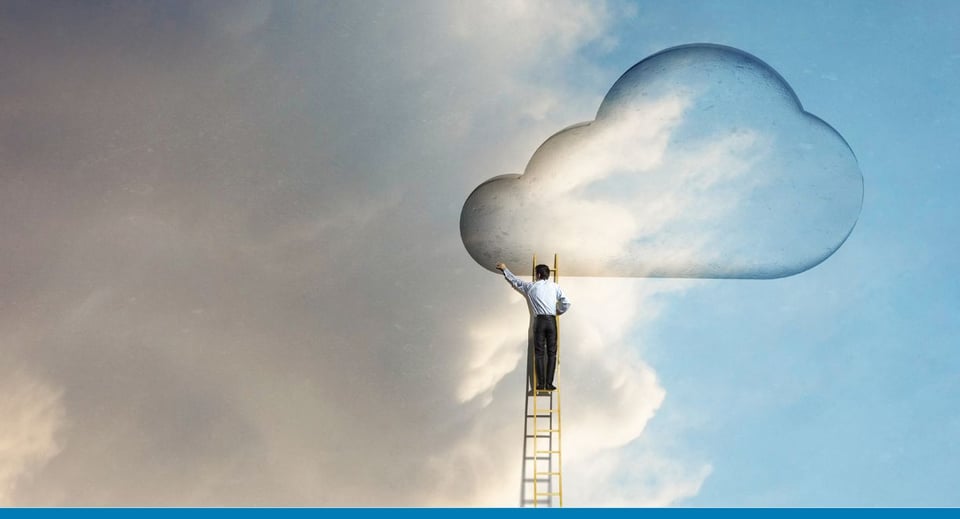 Growing businesses emerging from global challenges, navigating an uncertain economy, and relying on an unstable supply chain need the right technology to support fast, effective decision-making.
Small business accounting solutions are great for startups, but they lack the agility to mold your business to today's ever-changing market and always-on digital world. And as your business grows and becomes more complex, your entry-level software can't keep up with more transactions, additional warehouse space, or new entities.
Forward-thinking business leaders are embracing cloud-based enterprise resource planning (ERP) solutions for their flexibility, scalability, security, and lower total cost of ownership.
But what is cloud ERP, and why do growing businesses love it?
Let's look.
A Simple Definition of Cloud ERP
Cloud ERP solutions bring every aspect of your business—including accounting and finance, customer relationship management (CRM), procurement, inventory, reporting, eCommerce, supply chain, and projects—together on one powerful, easy-to-use platform.
Cloud ERP runs in a cloud data center accessible over the internet by any user with permission.
Cloud ERP's Anytime, Anywhere Access
One of cloud ERP's key benefits is that data and applications are accessible from anywhere with an internet connection.
This anytime, anywhere access makes it easy for teams to collaborate and stay productive. Most importantly, real-time information is always available to support data-driven decisions.
Anytime, anywhere access to critical business systems is no longer just nice to have—it's a necessity. The 2019 pandemic and global lockdowns were unprecedented, but cloud ERP solutions kept operations running smoothly when businesses had to adjust to operating remotely.
No one knows what the future holds, but cloud ERP gives businesses peace of mind that they're prepared for unforeseen circumstances.
Cloud ERP's Iron-Clad Security
Businesses that run cloud ERP entrust their data security to the experts. Cloud providers use dedicated security teams and advanced security technologies, which are difficult for individual companies to replicate.
Their data centers have advanced physical security measures, such as biometric access controls and 24/7 monitoring, and advanced network security to prevent unauthorized access.
When security is in a cloud provider's hands, you needn't worry about ransomware attacks and data breaches. Instead, you can focus on strategy, growth, and revenue generation.
Cloud ERP's Hassle-Free Updates
On-premises software upgrades are costly, disruptive, and done at the publisher's convenience.
But with the right cloud ERP solution, you're always using the latest version—and since automatic updates run in the background without interrupting operations, your IT team will thank you.
Cloud ERP's Wallet-Friendliness
Cloud ERP can be implemented quickly and remotely, and it significantly reduces operating expenses because there's no need for complicated and expensive on-premises servers.
And with cloud ERP's subscription model, you pay only for what you use. That means you can start with the basics and add modules as needed.
See What Our Customers Say About Cloud ERP
For over 30 years, Vision33 has been helping organizations outperform their competition and lead their industries with successful technology investments. We're a multi-award-winning SAP partner with formal partnerships to resell, implement, and support leading cloud ERP solutions, including SAP Business One, SAP Business ByDesign, and SAP S/4HANA Cloud, public edition.
Take it from our customers: Cloud ERP is a complete business management solution that provides the flexibility and security to meet the demands of today's ever-changing market.
Learn more about future-proofing your growing business with cloud ERP. Download our free eBook, The Cloud for Secure, Everywhere Access, below.