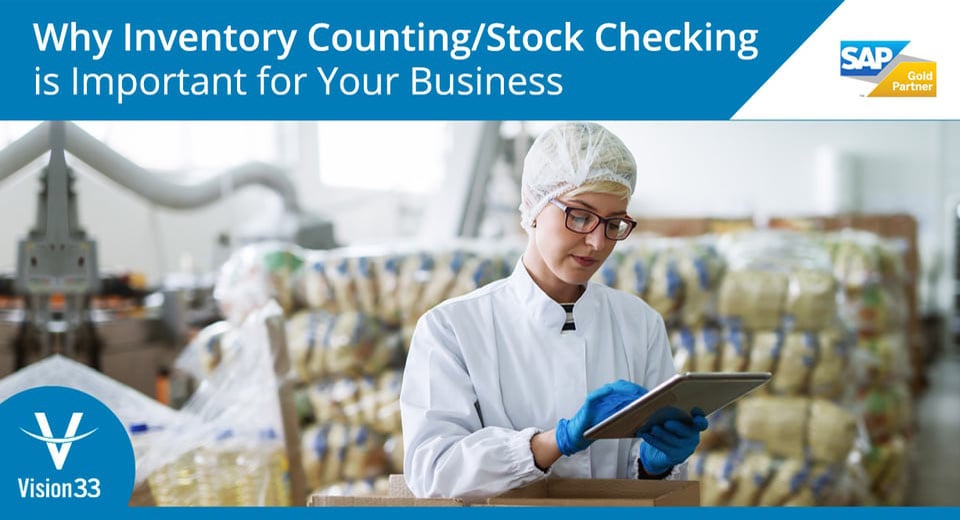 Do you run a wholesale distribution company? As the complexity of your business increases, so too does the volume of inventory. When a complex business runs simple software to manage their inventory, there's always the potential for human error.
Why is Inventory Cycle Counting Important?
Some businesses will try to operate without a real inventory counting system and many do not appreciate the value of accurate inventory records. The American Production and Inventory Control Society (APICS) is a not-for-profit international organization that educates businesses on inventory control. APICS has called attention to many challenges that can arise as a result of inventory counting. Some businesses that devise their own manual method of cycle counting can often do more harm than good to their business.
For instance, a company may only address negative on-hand balances. But negative balances will always exist in back-flush environments. In many instances, if you have bill of materials (BOM) all negative items need to be counted because of the cascading effects of the error.
Another scenario is that components in an inventory are counted after production when the quantities on hand are low. With this method, high-value components will not be counted as often as low-value components.
Human bias can also cause issues. For example, your employees may count when inventory records are at zero because it seems easier. However, at any number there can be discrepancies, not just zero.
How Can SAP Business One Help?
The SAP Business One enterprise resource planning (ERP) solution provides businesses with checks and balances to ensure accurate inventory management. SAP Business One includes a feature called Inventory Counting, or Stock Check. Inventory Counting/Stock Check enables businesses to check the correctness of the stock that is kept at the administrative level against the stock that is present in the company's warehouse.
SAP Business One can help your business by offering standardized functionality for inventory counting which reduces guess work, bias, and human error. To check the correctness of the stock that is kept at the administrative level against the stock that is present in the warehouse, SAP Business One offers two types of cycle count functions: Direct Cycle Counts and Cycle Counts.
Inventory counting (or stock taking) is crucial to any company that manages an inventory, be it perpetual or periodic. By matching the actual inventory to the quantities saved in the database, companies can adjust existing inventory records, detect unusual or unacceptable discrepancies, and improve inventory management. SAP Business One provides the standardization you need once your operations become more complex than your business management software can handle. To learn more about SAP Business One, download our information kit.