A few tips from our Wednesday Web Chat to help you create a new sense of normal and take better care of yourself while working from home.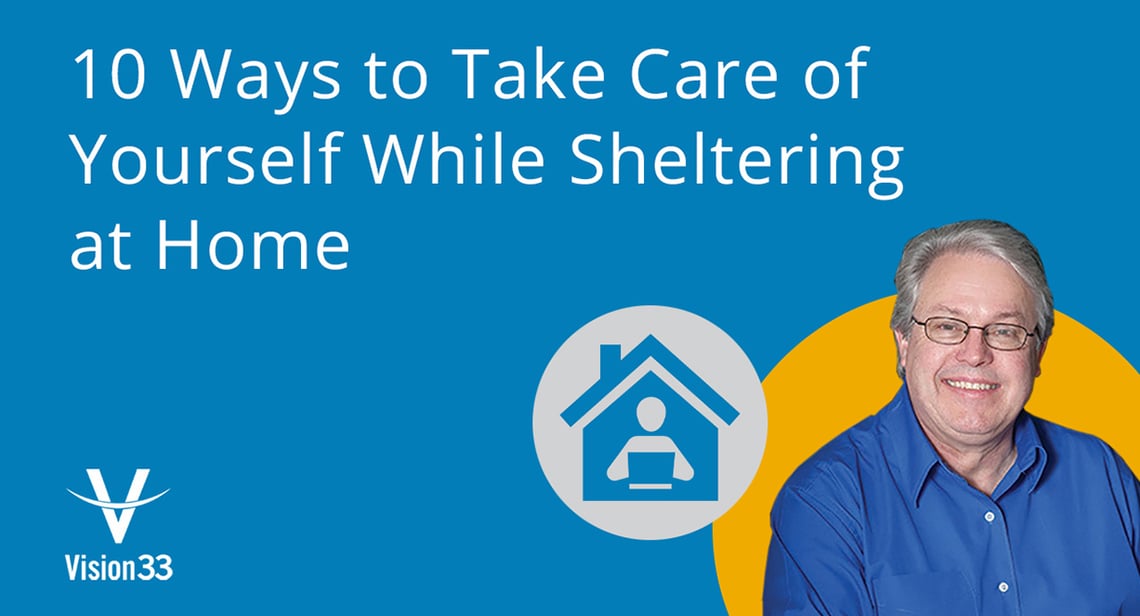 In this episode of the Wednesday Web Chat, our host Carl Lewis shares a new kind of 'tips & tricks' with listeners. Instead of talking about ways to get the most from SAP Business One, he shares tips for keeping your mind and body healthy during the pandemic.
With everything that's been going on in the world and the added anxiety we're all feeling, these tips can help you cope with physical and mental challenges of this strange new world. Carl's list contains ten easy-to-do tips that will help you navigate more effectively through the days ahead.
In these challenging times everyone's schedules both professionally and personally have been instantly hijacked to a less than optimal imitation of what they once were. It's the one thing we all have in common right now. Most of us have had to purposefully create a new normal in order to both work from home, and even more importantly, take care of ourselves.
But instead of spending your days feeling stuck at home, there are lots of ways that you can make the most of your time – like learning a new skill, crossing some tasks off your personal to-do list, reconnecting with yourself and (virtually) with others, and picking up an old favorite hobby that you haven't had time for lately.
There is something for everyone in this episode of the Wednesday Web Chat, and each suggestion can be put into action immediately to improve your outlook and help you feel a little less isolated. Set the news aside for thirty minutes and get inspired with ideas you can use right away.
For full access to all episodes of our Wednesday Web Chat, SAP Business One Resources, and more - join our SAP Business One resource site.