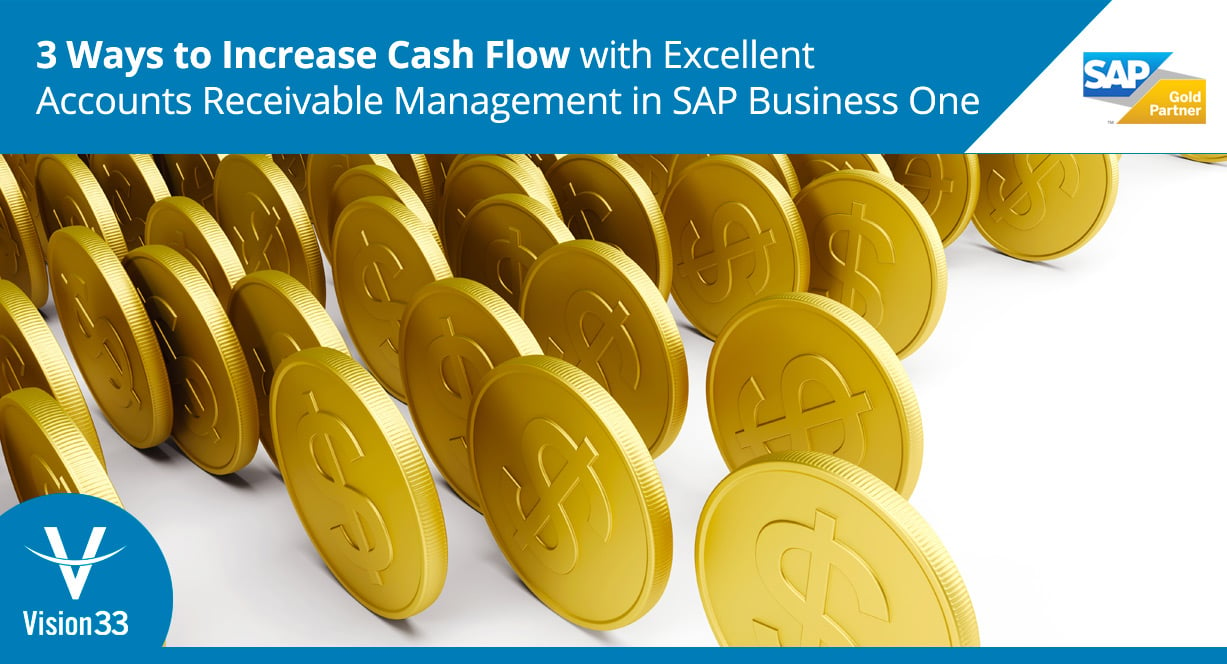 Although cash flow is a simple concept, it's an imperative one: you can't keep a business going if you have more cash going out than coming in. Without any cash in your bank account, your business will begin to suffer. You might miss loan payments or fail to pay suppliers or employees. Even if your business is profitable, if you have bad cash flow, things will eventually become untenable.
Cash flow is about balancing the stream of money coming in and out of your business. While accounts receivable only deals with the money coming in, honing in on your AR management will help you tackle bad cash flow overall.
Here are three ways to improve your accounts receivable management and increase your cash flow.
1. Incentivize customers for paying early
It's not easy to get paid on time. It's even harder to get paid early. Customers have their own debts and payments to juggle, and making sure they pay you isn't always their top priority.
You can encourage a prompt response by offering a small discount for paying early. If you give customers a chance to save some cash, they'll be more likely to shell out their money sooner.
Although offering a discount means you'll have less money upfront, it's worth it in the long run to have the money in the bank as quickly as possible.
2. Require down payments or installments
Depending on your business, it may make sense to require down payments or installments for your products or services. For example, if you offer consulting services, you could require half of your payment at the time of purchase, then collect the other half after you've finished your consulting. You can also set up a payment plan in installments. For example, if you run a construction company, you could collect separate payments after completing each stage of the build project. Requiring down payments or installments gives your business more money right away and allows you to increase your cash flow so you can deal with your own payments and debts in a timely manner.
3. Make the payment process easy for your customers (and your business)
Cash flow management in accounts receivable is all about getting paid as quickly as possible. If your payment process is difficult, slow, or confusing, your customers won't pay you quickly. Making the payment process simple for your customers increases the chance that they'll pay on time. Here are three strategies to help you make payments easy for your customers.
Send out invoices immediately and make them easy to pay
Your customers can't pay off invoices if you don't send them out on time. Stay on top of outgoing invoices with tools like a customer payment portal or email pay. A customer payment portal is an online portal where you can quickly upload invoices from SAP Business One. When you upload an invoice, your customers automatically get an email letting them know they have an invoice ready to pay off. Customers can then log in to the portal and make a payment. Finally, you can sync paid invoices back to SAP Business One.
Customer payment portals make it easy for you to send invoices to your customers right away, so you get paid faster. You can also use email pay to quickly send out invoices. With email pay, you can email invoices to your customers directly from SAP Business One. When your customer gets the email, they can click on a link to go to a secure web form, where they can enter their credit card details and make a payment. Email pay keeps sensitive credit card data off of your system and makes paying off invoices fast and convenient.
Regularly remind customers when invoices are due
Following up with customers is a pain, but it's necessary to keep cash flow positive. If you have a customer who's late on their payment, you have to buckle down, be persistent, and get the payment you deserve. But if you don't want to deal with customers directly, there are ways to automate the process. With a customer payment portal, you can send out automatic email notifications that let customers know when upcoming invoices are due. You can customize the email templates and even set up personalized reminder schedules. For example, you can set up the email notifications to be sent out two weeks before the invoice due date, two days before the due date, etc.
These email reminders automate the work of following up for you, increase your likelihood of getting paid, and give you time to focus on other parts of your business.
Set up recurring billing
If you have a subscription or SAAS business model, you can set up recurring billing for easy payments. With recurring billing, regular payments are automatically debited from customers' accounts with no further action from you or your customers. Simply set up a schedule and you'll get a steady, reliable stream of income.
Tip: Where to get these tools
If you're interested in making the payment process easy for your customers, look for an integrated payment solution like EBizCharge. EBizCharge offers a customer payment portal, email pay, and recurring billing and plugs right in to your current SAP Business One software.
Increase your cash flow with excellent accounts receivable management
Accounts receivable is only one part of the larger cash flow picture, but strengthening your cash flow here will help the overall health of your business. By incentivizing customers for paying early, requiring down payments, or making the payment process easy for customers, you can get paid faster and increase your cash flow.
Credit Card Processing Solution for SAP Business One by Vision33
Vision33 has developed a strategic partnership with Century Business Solutions to provide clients with credit card processing service for SAP Business One through the PCI compliant EBizCharge payment gateway. EBizCharge substantially reduces processing costs, comes with extensive payment features, and gives merchants the enhanced level of data security they require for sensitive customer credit card information. To learn more, visit our partner site.