Want to digitally transform your government agency? Focus on these areas to meet your back-office objectives & integrate government technology solutions.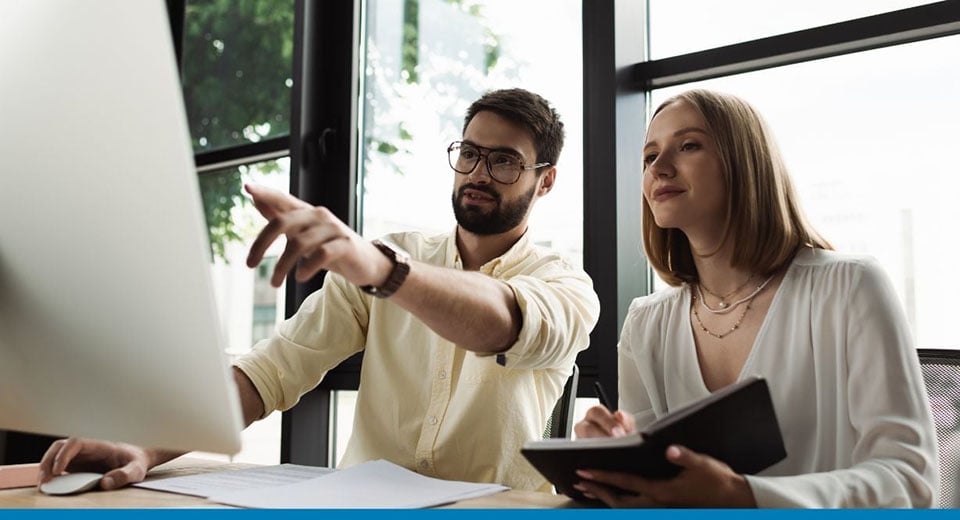 This post was updated in April 2023.
You had high hopes.
Your government agency's new permitting and compliance software was going to make life better for citizens and staff. Using online forms instead of paper, storing all your information in databases instead of filing cabinets, and tracking reviews and inspections using an app instead of notepads and emails was going to lead to streamlined processes and empower folks to get things done faster.
So why aren't things going as planned? The software is installed, the web forms are up, and everyone knows about it—but it feels like a subpar outcome. Are there other things you can do to achieve your government's digital transformation?
The answer is "Yes!" Whether you're planning to implement a new back office or enterprise resource planning (ERP) solution for your government or have already done so and can't figure out why you're not getting results, there are several high-impact steps you can take to achieve success.
Focus on these areas to meet your back-office objectives and drive staff and citizen adoption.
Implement Electronic Signatures
Some people think electronic signatures (or "e-signatures") aren't as valid as physical signatures, but that's rarely true. E-signatures are legally valid in all U.S. states, Canadian provinces, and European Union countries.
That's a big deal because a common holdup in otherwise-automated processes was the need for physical signatures along the way.
Imagine a contractor submitted an online permit application before leaving for two weeks. The building department emails her to confirm they received the application and notes that she needs to sign an authorization form to begin the four-department review process.
But because she can't get to the clerk's office until she returns and is too busy to send it via courier, she's forced to add at least two weeks to the process. By allowing e-signatures, she could authorize the review process on her phone from anywhere in the world.
When every step of a permit approval is digital, printing and signing documents is more than an annoyance—it's a significant bottleneck. So, implement an e-signature solution to cut delays and make the process less frustrating for all involved.
Focus on Search Functionality
One of the biggest impediments to adopting any solution is inertia—the tendency to do nothing when there's resistance or uncertainty. Much of this problem is solvable by providing effective training or choosing a user-friendly back-office solution.
When people can't do what they want quickly, they'll either do it the old way, decide to do it "later," or just not do it. That's why it's worth the effort to implement a powerful, intuitive, cross-organization search solution.
It could be a big project, but it will be worth it. Start by mapping everything out. List every resource you'll need to connect to for search data, along with details about how to access the data (e.g., via API or using batch jobs).
This process will do more than make your data easier to access—it will also help you prioritize your agency's IT strategy. For example, as you connect and index all your databases and applications, you'll find bottlenecks or challenging systems to index. If a system is hard to connect to, it might need to be upgraded, replaced, or even scrapped.
Make it easy for people to do what they want, and they'll keep using the system.
Visualize Your Workflows
Use a modern visual tool for mapping, redesigning, and implementing your processes. This serves several valuable purposes:
Training and daily reference.

When a staff member or citizen asks, "What do I do next?", a visual map is a fast way to find the answer. This

type of

diagram also makes it easier to understand how your workflows work, making them more likely to be used and improved upon.

Institutional memory.

Many agencies are experiencing increased staff turnover, either because of retirements from a generational transition or because the changing nature of work encourages people to change careers regularly. Often, when someone leaves, they take their knowledge with them, and visual workflows are a powerful way of retaining what they know and how they did things.

Improvement identification.

Visualized workflows can show you if/how things can be done better—sometimes by using your new technology and sometimes by realizing that doing something in a different order could make it happen faster.

Process automation.

If

you're going to visualize

your workflows, why not use software that runs the workflows? Some applications, like Vision33's The Saltbox Platform, offer visual workflow tools so you can drag and drop your way to a functioning process. It's more than a map: it's a running program that can be changed on the fly with little (if any) technical know-how.
Planning is a vital part of any project. Literally picturing those plans offers massive value, so take the time to map everything out.
Build a "One-Stop-Shop" for Government Services
Sometimes, government services aren't used as often as we expect because people don't know they exist. It's not uncommon for individual government departments and programs to have their own online services, each housed on their own websites. This is where a one-stop-shop approach works wonders.
By giving residents and businesses a "single point of entry" to every service accessible online, you make it easier for them to discover (and access) what you have to offer. Someone who logs in to renew their driver's license might be surprised they can also renew their (and their child's) health card and apply for a hunting license.
This is what residents of the Canadian province Newfoundland and Labrador are experiencing as their government gradually connects services to their "MyGov" portal. Each time a new service becomes available on the portal, people log in more often and gain a new level of comfort interacting with their government, improving trust and satisfaction.
The one-stop-shop approach doesn't just benefit the public. The increased usage of the "front end" of the system drives activity and uptake of the back office, too. Because more people will rely on the digital versions of your services, your staff will become more familiar with the processes and more receptive to unlocking the full potential of the software you've spent time and money implementing.
Integrate Your Existing Systems
While it's possible to build your portal simply by setting up a webpage with links to existing e-services, what you want is a fully integrated experience. There's little benefit to a portal if users still have to input their personal information for each service.
Beyond just sharing (instead of duplicating) information, you could unlock useful features and functionality by creatively connecting apps and databases. You can breathe new life into legacy systems by giving them a new purpose (e.g., the Planning Department's address, parcel, and owner records can become the central database for anything related to residents and businesses). Or you could set up a more user-friendly interface that still uses the original application's functions.
Connecting your existing software and having them share information—i.e., integrating them—can be challenging. But the effort is worthwhile, and some tools make the process easier (and even exciting).
Vision33's The Saltbox Platform is one of those tools. This integration platform as a service (iPaaS) solution is a powerful, easy-to-use cloud application that provides a highly visual user interface that enables anyone (even with limited technical ability) to connect applications and build automated workflows.
You probably already have a few systems talking to one another. Setting up those connections likely required a custom set of code that will need technical know-how to update. To create more integrations like that, you'll need more connections and code, and the more you do, the harder it gets to manage.
Saltbox solves that problem by putting your integrations in one place, on a dashboard, for a quick overview of how things are functioning: a "one-stop-shop." This helps solve the inertia problem and keeps people interested in using the technologies—like back-office software—you've invested in.
Learn More
If you'd like to learn more about how Vision33 can partner with your agency to drive its digital transformation with government ERP and iPaaS solutions, please contact us!