Streamlining your permit process is critical to improving customer service. Check out these tips for modernizing and digitizing your government agency.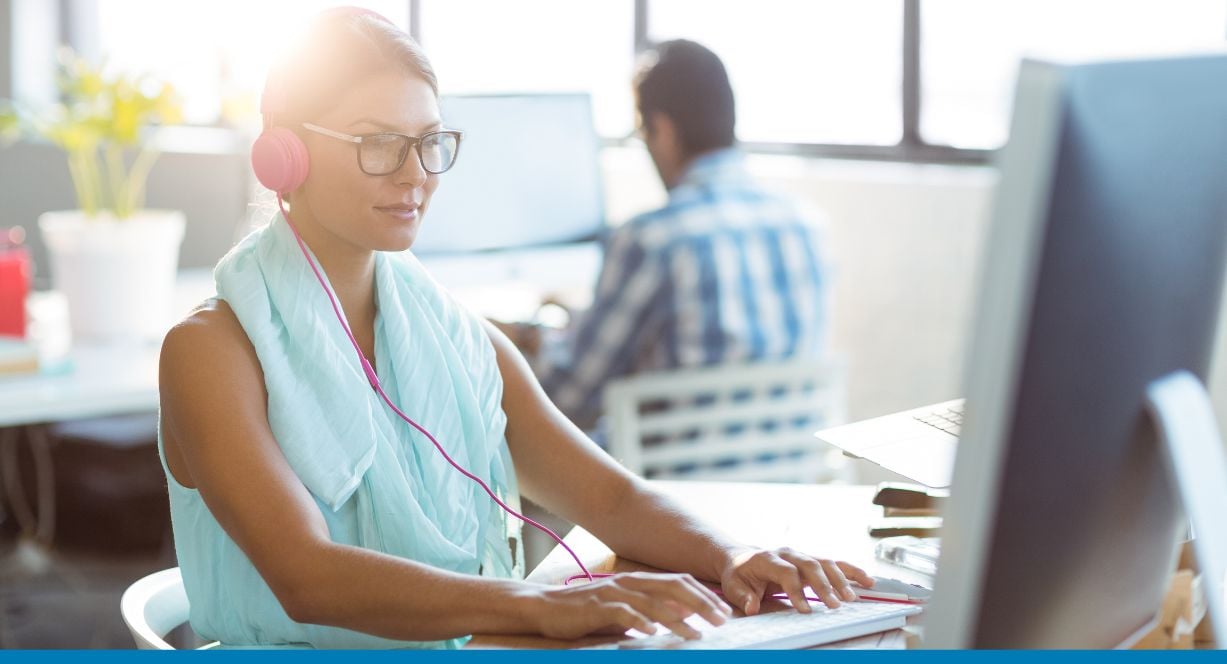 This post was updated in August 2023.
Anita walked into the Town Hall main office, holding a tattered folder with papers poking out from all sides. It was 4 pm on a Friday, and she looked frazzled and upset.
This made the clerk Rosa's heart sink. She had just packed up her things for the weekend and didn't need another problem.
Anita and Rosa had been playing phone tag for two weeks. Anita was trying to submit a business occupancy permit in between dealing with contractors, filing taxes, and hiring employees.
Anita was frustrated because she repeatedly had to go to the Town Hall to pick up, drop off, and sign forms. Meanwhile, Rosa had to review the forms and, several times, return them to Anita because of errors or missing information.
This story is common for government agencies throughout North America—but it can end! With a few tweaks to your business processes (often using the software you already have), you can make life better for your staff and customers.
Here are some automation tools you can implement today to speed up permit processing so you can get home in time for your Friday family fiesta.
Online Forms
An excellent, high-impact way to improve your permit process is to convert all or some of your paper-based applications to digital and put them on your website.
Online forms offer significant benefits, like saving paper, avoiding in-person submissions, and giving applicants 24/7 access.
Some agencies have converted their paper forms to PDFs. However, PDFs aren't the best option—even the kind you can download and fill in—because they often still require printing or moving the information into another application once they're submitted.
The best digital form is the kind that lets applicants fill in the details right on the webpage. Besides not having to print it and drop it off, the form can have required fields, which means it can't be submitted until it has all the information you need to process the application. That's huge because incomplete applications are a significant source of delays.
Usually, you can create online forms using the same software you use to manage your website. There are also free or inexpensive services smaller agencies can use, like Google or Wufoo.
Submission Notifications
Often, permits aren't processed punctually because no one knows they've been submitted. Getting your forms online helps solve that problem because they can be programmed to email the right person—or people—when the applicant clicks submit.
You can also send a message to the applicant confirming you've received the application. Include the info they submitted to ensure you're on the same page and create a paper trail.
Digital and Electronic Signatures
Tracking down the right person to sign off on the various steps of a permit process slows things down, and the popularity of remote work makes it difficult to get real-life, in-person signatures.
There are two ways to get a legal signature without seeing someone in person or having them print, sign, scan, and send the form. One is an electronic signature, and the other is digital. They sound the same, but they're used differently.
An electronic signature is often just a checkbox or another form field the signer uses to confirm that the information they are submitting is accurate. It should prove who is signing, what they signed, and that they submitted it voluntarily.
Digital signatures are related to security. They have special encryption and are typically used for documents with private or sensitive information.
Electronic and digital signatures are an excellent (and legitimate) way to keep things moving while ensuring the proper disclaimers and permissions are reviewed and given. However, not every jurisdiction views these signatures the same, so check with your legal counsel when deciding which to use and when.
Shared Network Drive
The tools above are great, but one effect of improving your processes is that you'll probably receive more applications! Fortunately, you'll get them digitally, which means the entire team can access them quickly and easily.
However, things will get disorganized if you're simply forwarding emails and attachments. Prevent that by setting up a shared network drive where all application files are stored and managed.
If your computer network allows for ‌folders or directories that multiple people can access, you're ahead of the game. The trick will be establishing an easy-to-understand system of naming folders and files and convincing everyone to use the system, so there aren't orphaned files or missed steps.
Plan Review Software
Once you're organized with a shared location to manage application files, you can take things to the next level by using helpful software at every step of your workflow.
One excellent example is electronic plan review software. This software enables your engineers and inspectors to review and comment on plans submitted by contractors and residents.
Instead of printing large site plans, marking them up, and asking the applicant to come in to discuss them, you can use your computer to add comments, corrections, and drawings to an uploaded PDF you can email to the applicant for their review.
By keeping things digital, you can have faster, more frequent back-and-forth with applicants and confidently identify issues that could derail a project.
Enterprise Platform
These tools, taken together, can look like a complex system. And while adding them one by one is a great way to ease your agency into a digital transformation, you may opt to implement an end-to-end solution pre-built with these features—and many more.
That solution is called a "government enterprise platform," and there are several tried-and-tested products on the market. A vendor like Vision33 can partner with you to help you choose the best solution, configure it to meet your needs, and work with your people to integrate it into your everyday work.
To discuss these or any other tools that can modernize your government agency and improve customer service, please reach out. We'd love to chat.