Vision33 and Cinema Equipment & Supplies Inc. promote continued growth with implementation of SAP Business One small business management solution.
OCBJ Fast Growing Company and INC500/5000 Honoree, Vision33 Inc. and Cinema Equipment & Supplies, Inc. Join Forces for Implementation of SAP Business One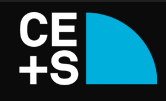 FORT LAUDERDALE, FLORIDA – Jan. 7th, 2013 – Vision33 (www.vision33.com), an SAP gold channel partner, today announced that Cinema Equipment and Supplies (www.cinemaequip.com) has selected Vision33 as its implementation partner for a new business management solution. The solution includes the SAP Business One application, implementation services, training, and Vision33's renowned TOTAL Care support program for its corporate offices in Miami, Florida and in Sao Paulo, Brazil.
Named the 2010 dealer of the year by the International Cinema Technology Association (ICTA), Cinema Equipment and Supplies (CES) has installed hundreds of digital projection systems in over 15 countries and has been providing exceptional service to its clients for over 30 years. With factory certified, best-in-class technicians and a focus on quality, CES has earned the continued business and support of its customers, enabling its expansion into new markets.
"Cinema Equipment & Supplies' commitment to building long-term relationships with our clients has earned the company tremendous growth in emerging digital cinema markets in Latin America," said Guillermo Younger Jr., Vice President of Strategic Planning. "In order to continue to take on new opportunities, we needed a business management solution that would enable us to operate more efficiently by integrating all areas of our business, and eliminate manual reporting."
CES recognized that choosing SAP Business One was only part of the equation to continue growing their company - they also needed a local partner that understood its business and the company's strategic growth objectives. "When speaking with Vision33 and SAP, they demonstrated that they were partners working together with a common goal of helping us achieve our objectives; this gave us the confidence to choose Vision33 as our SAP implementation partner," explained Younger Jr. "Vision33's certified implementation consultants are also able to integrate cloud-based applications that we currently use as part of our sales process. Additionally, value-added services provided by the Vision33's TOTAL Care program reminded us that not only were we getting the most out of our investment with training opportunities, but also we were reassured of Vision33's high level of commitment to its customers."
Steven Airoldi, Vision33 General Manager, South East Region added, "CES' growth was quickly outpacing its accounting system's ability to keep up with information demands and the ability to make real-time decisions on new market opportunities. We believe SAP Business One provides the best solution for CES to transform its business and support its continued growth. As the new General Manager for Vision33's South East Region, I am energized by the success of so many growing businesses in Florida that Vision33 has worked with to help achieve growth through the SAP Business One solution."
MEDIA CONTACT: Sarah Coish +1 (949) 420-3000, sarah.coish@vision33.com
About Vision33
Headquartered in Irvine, California, Vision33 Inc. (www.vision33.com) is a leading business management software solutions provider, focused on reselling and supporting the SAP Business One application and the SAP Business ByDesign® solution. Through its 13 offices located throughout the U.S., Vision33 provides software and consulting services to enable small to midsized businesses to gain immediate benefits in better managing and growing their businesses.
As an SAP gold channel partner, Vision33 has more than 500 customers throughout the U.S. Vision33 became an SAP partner in 2004 and has been consistently honored for its notable growth and dedication, earning titles and awards such as being named the SAP Business One Partner of the Year, U.S., in 2012; being invited to attend the SAP Americas' Partner Club in 2010 as one of the top five SAP channel partners in the U.S.; landing on Accounting Today's Top VAR 100 List, the INC500/5000 lists, and the OCBJ Fastest Growing Company List; and recognized as a finalist for a 2012 SAP Pinnacle award in the category "SAP PartnerEdge® Global Fastest Growing Reselling Partner of Year."
Vision33 is a member of the Group zed family of companies. With roots dating to 1992, Group zed (www.gzed.com) is a privately owned and operated corporation, which provides its family of industry leading companies with the strategic vision and tools to deliver on the promise of technology to customers, setting them apart from other industry peers.
About Cinema Equipment and Supplies
Cinema Equipment and Supplies (CES) (www.cinemaequip.com) is a global leader in digital cinema solutions, offering a full range of state-of-the-art cinema products and services with cost effective pricing. Founded in 1982, CES' certified and multilingual technicians have since installed over 500 digital cinema systems worldwide in cities including São Paulo, Buenos Aires, Rio de Janeiro, Lima, and Bogotá. As industry pioneers, CES was the first company to offer remote monitoring services for digital cinemas in emerging markets in Latin America. CES continues to be committed to building long-term relationships with its clients as a business partner they can trust for proactive, reliable digital cinema solutions and support.
###
SAP, ByDesign, PartnerEdge and all SAP logos are trademarks or registered trademarks of SAP AG in Germany and in several other countries all over the world. All other product and service names mentioned are the trademarks of their respective companies.