Through Amazon Web Services (AWS), Vision33 takes your SAP Business One environment to the cloud to provide the best value for your investment.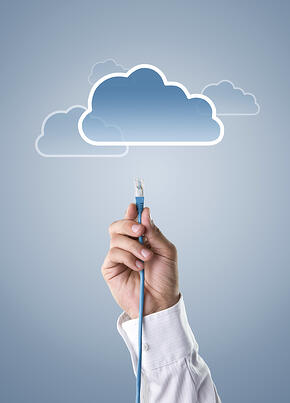 Vision33 is constantly looking for new ways to provide value to its customers. Having recently celebrated its one year anniversary as a member of the AWS Partner Network, Vision33 offers SAP Business One via the cloud with industry leader in web services - Amazon. In addition to on premise deployment, small to midsized enterprises (SMEs) now have the option to deploy the SAP Business One via the cloud on Amazon Web Services (AWS). Cloud deployment makes technical infrastructure more flexible and accessible; allowing you to mold your business to meet the demands of today's ever changing market.
So how does AWS add value to your ERP implementation? AWS stores and transfers your business data across thousands of hard drives and multiple servers to prevent loss of information and ensure data security. All of your key business information can be accessed on-demand from any computer with internet access worldwide with an annual uptime percentage of at least 99.95%, freeing up IT resources from running company infrastructure to actually building your business.
In a recent study by the International Data Corporation (IDC), the premier global provider of market intelligence, 11 different companies (small, mid-sized, and large) were interviewed to understand the long-term implications of moving their applications to AWS. Overall, the businesses surveyed recognized annual financial benefits in IT costs, staff productivity and end-user efficiency.
From these interviews, IDC measured the impact of AWS, some of which include:
Improved annual operating income
Increased return-on-investment (ROI) of 626% over a period of five years
Decreased end-user downtime by 72% due to improved application availability
Increased IT staff productivity by 52% through system integration
Deploying SAP Business One in the cloud with AWS will streamline your business to save time, resources and money. Certified against the same standards that SAP applies to their on premise infrastructure, SAP Business One and AWS provides a secure and flexible platform that enables you to enhance business performance.
To learn more about SAP Business One and AWS, please email us at contact@vision33.com.