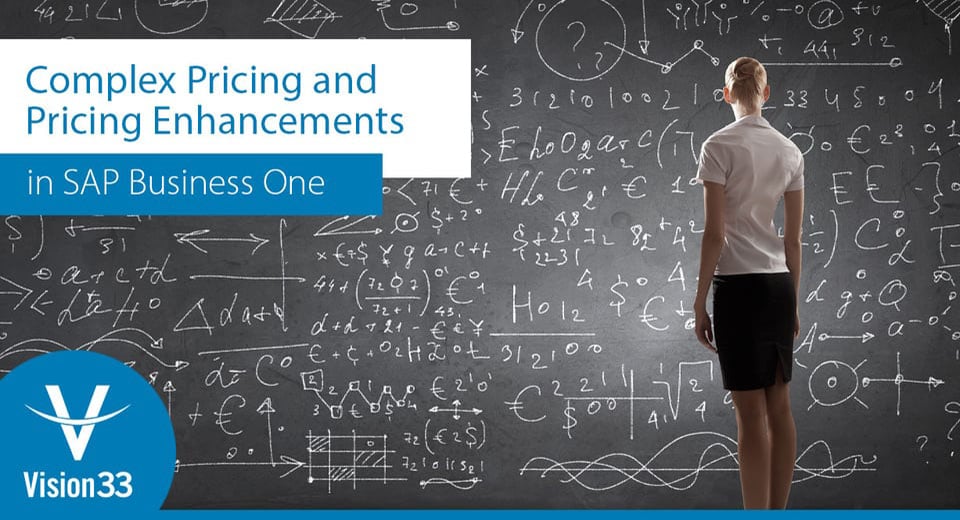 With the pricing options already offered by SAP Business One, what's left to enhance? At the business partner level, you can assign effective discount groups (five options), set a total discount on all items, or use special prices to assign discounts on selected items. At the item level, you can set up period and volume discounts and create multiple price lists factored against a base price list. You can then discount items based on sales, purchases, and units of measure (e.g., package size) in 'unit of measure groups.'
But wait – it gets better in SAP Business One version 9.3.
Valid Periods
Have you ever run a time-sensitive promotion but later discovered someone forgot when it started and ended? Instead of the planned two weeks, you've been selling at discounted prices for six weeks. Now, you can enter the start and finish dates for period and volume discounts and special prices for business partners.
Effective Price
SAP Business One used to establish a default pricing hierarchy based on combinations of discount types. To ensure customers always received the lowest (or highest) price, you had to manually check each transaction because the default pricing hierarchy didn't consider the actual prices.
In SAP Business One version 9.3, 'effective price' is a new feature that gives you two additional options: lowest price and highest price. Managed at the business partner level, these two choices override the default pricing hierarchy, automatically calculating the lowest or highest price from available price sources.
Base Pricing Units
Your hardware store sells various nails by purchasing them in bulk, repackaging them, and selling them as "each," "box," and "case" – but you want to use one item code regardless of the package type. With SAP Business One's unit of measure groups, the discounts gradually increase with the package size. SAP Business One automatically calculates the prices for the package sizes after you set the smallest package price. If the purchase package is a box of 150,000 nails for $80, the cost per each is $0.0005334, which, with a 5 percent markup, results in a sales price of $0.00056007. Because nails are a high-volume, low-margin product with constantly changing costs, calculations and validations are time-consuming; a small error quickly turns a profit into a loss.
Problem Solved in SAP Business One version 9.3
You can use any of the package sizes as the base pricing unit, which means no more calculations. In our example, because your purchase package and sales package are the same box of 150,000 nails, you can choose to use the box price to set the each and case prices. Then, SAP does the math with no calculation errors. Receive myriad benefits when you repurpose your team to more productive tasks with SAP Business One version 9.3.
Free Membership to the Vision33 Resource Library
Take your enterprise resource planning (ERP) knowledge to the next level with free access to Vision33's extensive enterprise technology library of training materials for SAP Business One. Inside you'll find ERP tips and tricks, video demonstrations, product brochures, and many more enterprise technology resources. Select from ERP functional areas to expand your knowledge of specific solutions like SAP Business One as you grow your business.