Food safety advisories heighten the need for food traceability technologies in the global food chain. Learn how produce traceability technology, can help.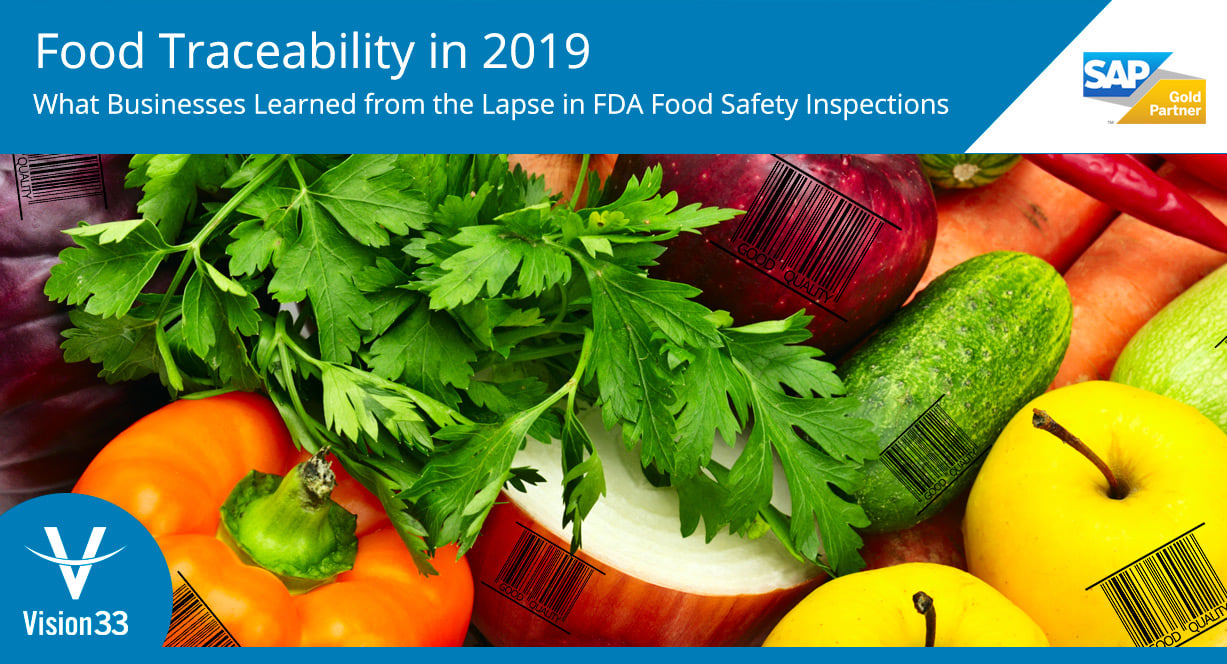 The United States federal government shutdown earlier this year halted many of the routine inspections led by the Food and Drug Administration (FDA), including those for high risk category food in the supply chain. While the FDA has since resumed inspections, the month-long shutdown curtailed the FDA's ability to inspect for contaminants like E. coli in romaine lettuce during that time. The shutdown serves as an important lesson for food and beverage companies. It is critical for them to take food safety into their own hands if they're to avoid lost revenue and business opportunities, while also protecting the public from foodborne illness.
The Recent E. coli Outbreak
Prior to the government shutdown last year, an E. coli outbreak affected 59 people in the US and Canada. In response, the FDA and the Center for Disease Control (CDC) began an investigation into the source and determined it was from contaminated romaine lettuce. This led to a public warning against the consumption of romaine lettuce. Not all lettuce in the supply chain was affected, but without a way to trace the contamination back to a specific producer, the message to the public became 'when in doubt, throw it out.'
Traceability Technology for the Food and Beverage Industry is on the Rise
Advisories such as these heighten the need for food traceability technologies in the global food chain. Produce traceability technology is, simply put, the system that enables a manufacturer to track items as they move around the business, its warehouses, and externally through the supply chain. This traceability process allows manufacturers and distributors to maintain accurate inventory, while ensuring compliance with industry regulations and customer requirements.
Managing Food Safety from Farm to Fork
In a global supply chain, never has it been more important to ensure food safety. Ultimately it is the responsibility of food and beverage companies to implement traceability technology. Visibility into the supply chain will help to mitigate risk and lost revenue in the event of the next foodborne illness outbreak or another lapse in government agency inspections.
If you'd like to learn more about how to achieve food traceability through an end-to-end technology solution, Vision33 can help. We have compiled a free handy guide titled Produce Traceability Technology in Focus: How to Ensure Food Safety from Farm to Fork. Download this guide to learn how to meet the Produce Traceability Initiative (PTI) and achieve food safety compliance.