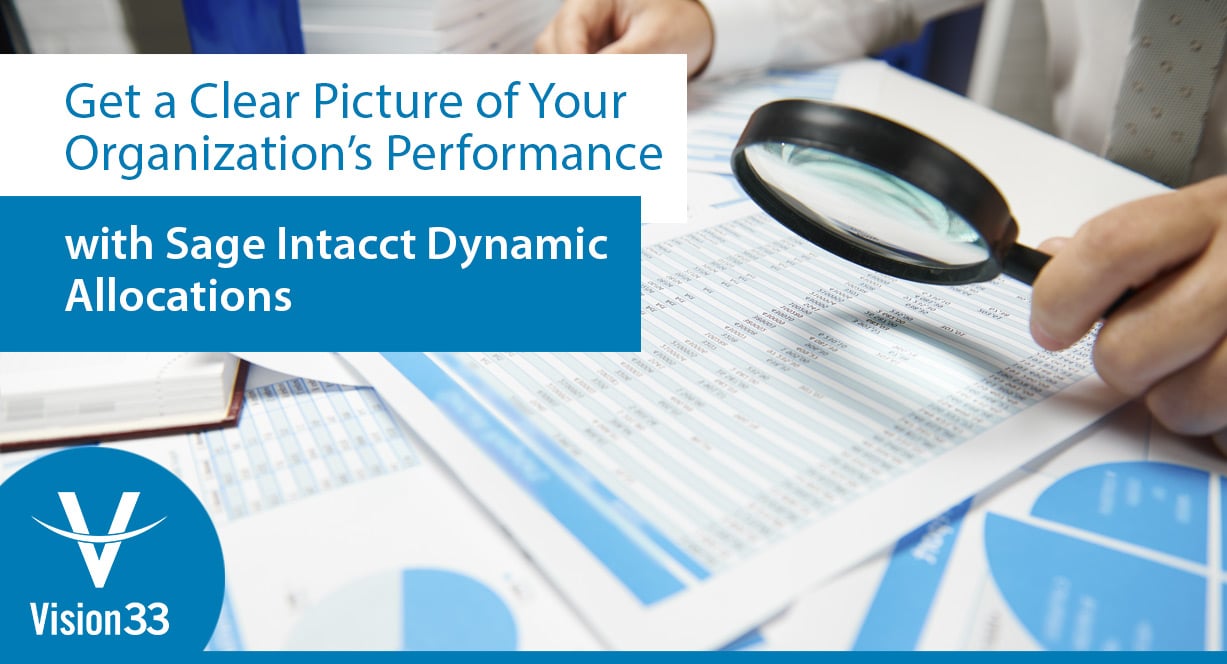 Are you spending days or weeks every month calculating, verifying, and troubleshooting complex and cross-entity allocations? Do you wish you had more time to focus on strategic thinking, innovation, and growth? Read on to learn how a solution from Sage Intacct can help.
The Challenge: Those Dreaded Spreadsheets
If you're using a small business accounting application and piles of spreadsheets to wrangle these allocations, you're wasting time and likely making mistakes. You also aren't getting a clear picture of how your organization is performing.
The Solution: Sage Intacct Dynamic Allocations
There's a better way to allocate indirect costs, revenue contribution, assets, and liability amounts across multiple dimensions. Sage Intacct's Dynamic Allocations is a modern, streamlined solution that automates allocations, saves time, increases accuracy, and – best of all – eliminates the need for spreadsheets.
With Sage Intacct's Dynamic Allocations, you can:
Set up your account-based and multi-entity allocations once
Dynamically gather the source and basis for future allocations
Run multiple allocations simultaneously
Schedule recurring allocations – even across entities – to run automatically
Control which allocations can go across entities with a single click
Automatically convert transactions into an entity's base currency
Streamline project billing and audits
With automated allocations, you'll have a clear understanding of the impact on your financials and visibility into how your organization is performing. And by ditching the spreadsheets for good, you can free up time to focus on the bigger picture and set your organization up for success.
Download a Sage Intacct Dynamic Allocations Datasheet
Want to learn more? Download a Sage Intacct Dynamic Allocations datasheet below!