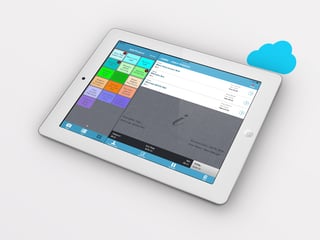 Your sales team is the face of your company. They are the first people your prospects speak to. They are the ones who make deals and build relationships on behalf of your company. They are usually the ones that your customers reach out to when they need more products or services from your company. As such, a sales team that is armed with the right tools to immediately meet the customer's needs is more successful than one that needs to check back with head office about inventory availability.
Arming your sales team with real-time, mobile access to inventory data gives them an advantage over your competition. With accurate inventory data at their fingertips, they can:
Set Proper Expectations
One of the worst things your sales team can do to a prospect or customer is make promises that the company cannot deliver on. By having real-time information at their fingertips about what's on-on hand, on-order, or currently allocated, your sales team can immediately set customer expectations with confidence.
Fulfill Orders Faster
Reduce the time it takes for your customers to receive the items they order with the help of your sales team. By having mobile access to your inventory information, your sales team can create orders based on the inventory the company has on hand. Your sales team can work with the warehouse team to delight your customers with accurately fulfilled orders and faster delivery times.
Accommodate Order Changes
Clients change orders all the time. By having anytime, anywhere access to your inventory data, your sales team can check on the availability of the items your customers want and quickly update the order to reflect the changes. The order updates made by your sales team are immediately reflected in the system and your company's inventory count is updated.
Track Products
Your sales team can provide top quality customer service by pulling accurate, real-time inventory status updates anytime, anywhere, on any device. Whether the ordered inventory is on a service vehicle, or sitting in your warehouse, your sales team can provide your most curious customers with the answers they need.
Mobile inventory management is only as effective as the system it is pulling from. Without the right infrastructure in place, mobile inventory management alone would not be enough to make a positive impression on your customers. SAP Business One is an all-in-one enterprise resource planning (ERP) solution with a comprehensive inventory management component. As the #1 SAP Business One implementation partner worldwide, Vision33 has helped clients around the world leverage SAP Business One to streamline business operations and store accurate, real-time inventory data in a centralized location.
For an in-depth look at SAP Business One and to see its inventory management capabilities in action, join a live demo of SAP Business One. The demos are held Fridays at 10am PST.
Vision33's strategic partner, zedSuite, has created an interactive portal to provide remote employees, like a mobile sales team, with self-service access to SAP Business One data – including detailed mobile inventory data. Visit the website to learn more about zed Employee Portal.
For more information about how mobile inventory data can help enable your sales team, contact Vision33 at contact@vision33.com.