Real-world digital transformation in small and medium enterprises (SMEs) can lay the foundation for post-crisis growth. Find out how in this article.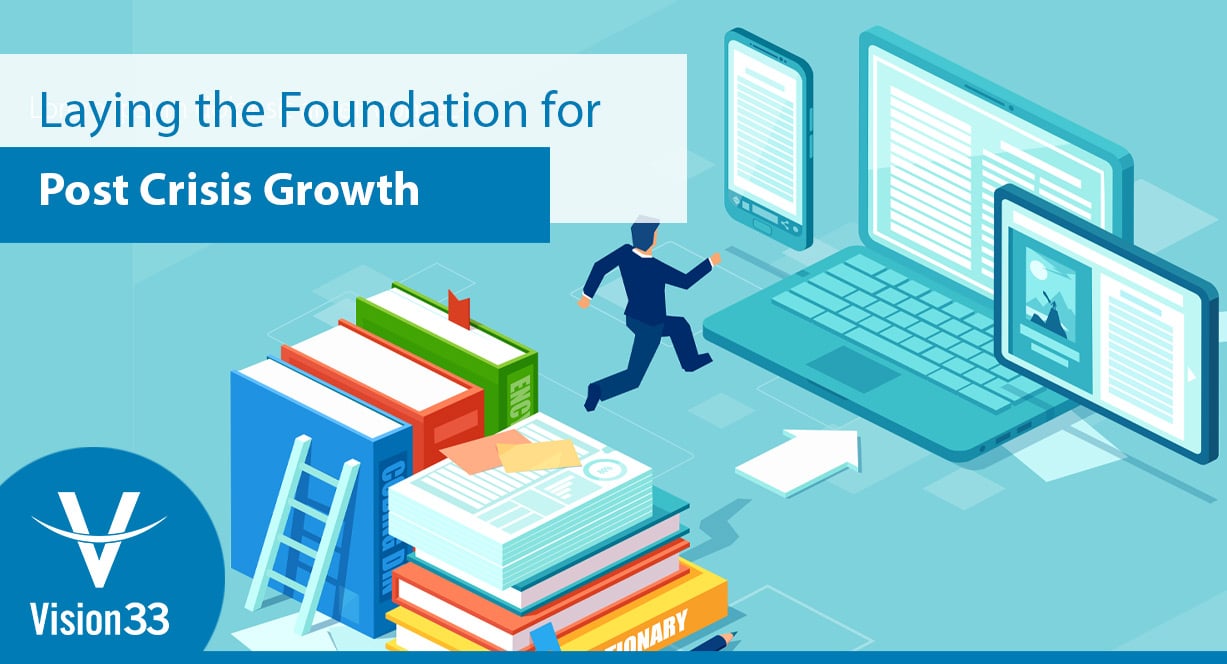 Real-world digital transformation in small and medium enterprises (SMEs) can lay the foundation for post-crisis growth. As businesses regroup and review their strategies for a better year in 2021, Vision33 spoke with Jim Kofalt, president of DX4 Research. During a Vision33 webinar, Kofalt shared insight from his independent research and advisory firm specializing in core business applications and digital transformation.
After reading these highlights, you can watch the webinar recording by following the link at the end of the article.
What is Digital Transformation?
At Vision33, we believe the key tenants of digital transformation are agility, resilience, and innovation. The concept of digital transformation is in the spotlight because innovative enterprise technologies frequently transform how we live and work.
Kofalt says digital transformation is "…streamlining business processes, automating systems to make them more efficient, coming up with new business models, engaging customers in new and different ways, and building a culture of innovation that can change with the times."
Digital Transformation Strategies
Kofalt explains how technology innovation has made its way into our daily lives with a simple example: "When's the last time you hailed a taxi, rented a video, or bought a CD in a record store?"
Those are forms of digital transformation in our consumer lives, but transformations are also happening with the enterprise technology we use to run our businesses.
With digital transformation, SMEs automate processes, adopt new business models, reconsider their business arena, and reorganize to maximize their technology investment.
Consider the transformation we've seen in supply chains: Businesses that used to sell directly to consumers in brick-and-mortar stores have opened new sales channels by integrating eCommerce platforms with business management solutions. Other retailers have struggled through the effects lockdowns had on consumer visitation, but businesses that embraced digital transformation have seen more success.
When to Start a Digital Transformation Journey
Global challenges are accelerating the digital economy, and businesses are adding digital transformations to their growth strategy.
In Laying the Foundation for Post-Crisis Growth, Vision33 guest presenter Jim Kofalt explains how to take a broad concept like digital transformation and break it down into actionable steps. Topics include:
What digital transformation is

Different ways to foster agility through digital transformation

How to operate more efficiently and scale your business with integration and process automation

How technology enables innovative new ways to do business

Where to consider starting your journey
Click the link below to access your webinar recording and get a head start on your digital transformation in 2021.