Choosing the right ERP solution for your small business— & maximizing its value—requires careful consideration and planning. Learn more with these 5 tips.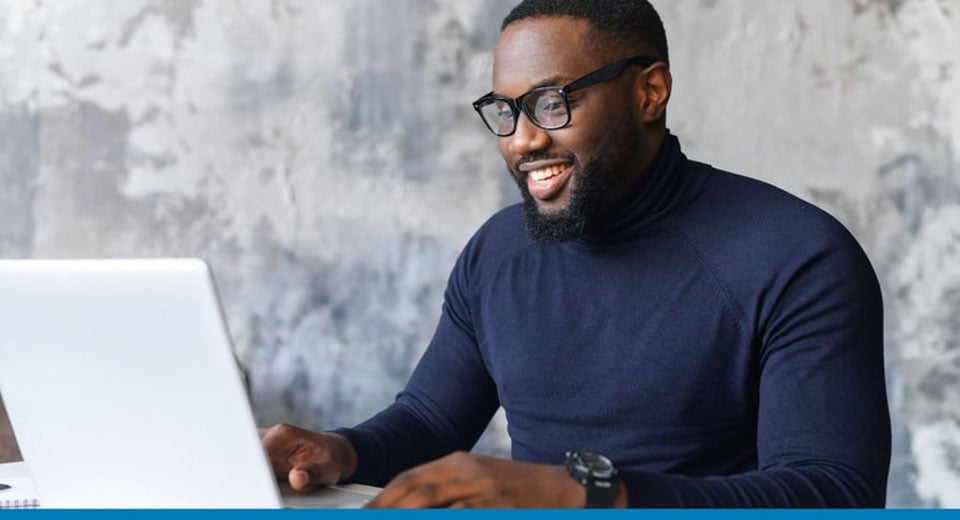 It wasn't always easy, but your hard work, long hours, and dedication paid off—your small business isn't so small anymore.
Growth is cause for celebration, but it comes with challenges. One of the most common struggles growing small and midsized businesses (SMBs) encounter is reaching a stalemate with entry-level software.
While there's no hard rule about when an SMB should replace a small business accounting application like QuickBooks, signs include relying on spreadsheets for reporting, manual processes, too much paper, inventory management difficulties, and no real-time data.
Rather than spending time and money upgrading legacy software (a short-term solution), forward-thinking business leaders choose enterprise resource planning (ERP) solutions that grow with them.
An ERP solution unifies operations by providing comprehensive support for accounting and finance, customer relationship management (CRM), procurement, inventory, reporting, supply chain, and projects.
ERP automates and integrates critical processes and delivers real-time information for an always-on view of financial and operational performance. But choosing the right ERP solution—and maximizing its value—requires careful consideration and planning.
Here are five tips for SMBs to get the most out of an ERP solution.
Choose the ERP Solution That Fits Your Needs
Industry, company size, and regulatory requirements are a few factors in selecting the ideal ERP solution.
SAP has designed some of the most powerful, easy-to-use ERP solutions available. Click here to learn about SAP Business One and SAP Business ByDesign and the industries they serve.
Consider a Cloud ERP Solution
World-class architecture, ironclad security, a lower total cost of ownership, and anytime, anywhere access are a few reasons more businesses are opting to deploy their ERP solutions in the cloud.
One of cloud ERP's key benefits is that data and applications are accessible from anywhere with an internet connection, making it easy for employees to collaborate and stay productive.
Plus, real-time information is a click away to support data-driven decisions.
Work With a Reliable Partner
Software is software—it's the partner who makes a difference and helps you realize the full potential of your ERP solution.
When evaluating value-added resellers (VARs), do your homework.
Look at each consultant's track record, stability, certifications, and references. Read the whitepapers and eBooks and watch the videos on their websites.
Most importantly, ensure their support extends far beyond your ERP solution's implementation and that their priority is understanding your business—not the other way around.
Integrate Your ERP Solution With Other Systems
An ERP solution will become the backbone of your business, but you may rely on other platforms like eCommerce or a warehouse management system (WMS). By integrating ERP with your other critical applications, you'll eliminate duplicate data entry and mistakes.
Click here to learn about a low-code, cloud-native integration platform as a service (iPaaS) solution.
Add Functionality to Your ERP Solution
There are even more ways to maximize your ERP investment.
For example, web portals give your customers and employees personalized, secure, self-service gateways to your ERP data. Customers can place orders, check service ticket status, track deliveries, and more. Employees can access reports, generate quotes, manage sales opportunities, submit expenses on the go, and more.
Learn More in Our ERP Software Selection Guide
Now more than ever, growing SMBs must look closely at technology that provides better visibility and data to navigate market uncertainty and make future-shaping decisions.
Download our free guide for more insights about:
Assessing your need for an ERP solution
The differences between accounting software and ERP solutions
Evaluating your ERP readiness
Reviewing ERP solutions
Selecting an ERP partner