Saltbox sped up Mikisew's financial process by 90%, allowing the company to focus on safety, employee growth and advancement, and community involvement.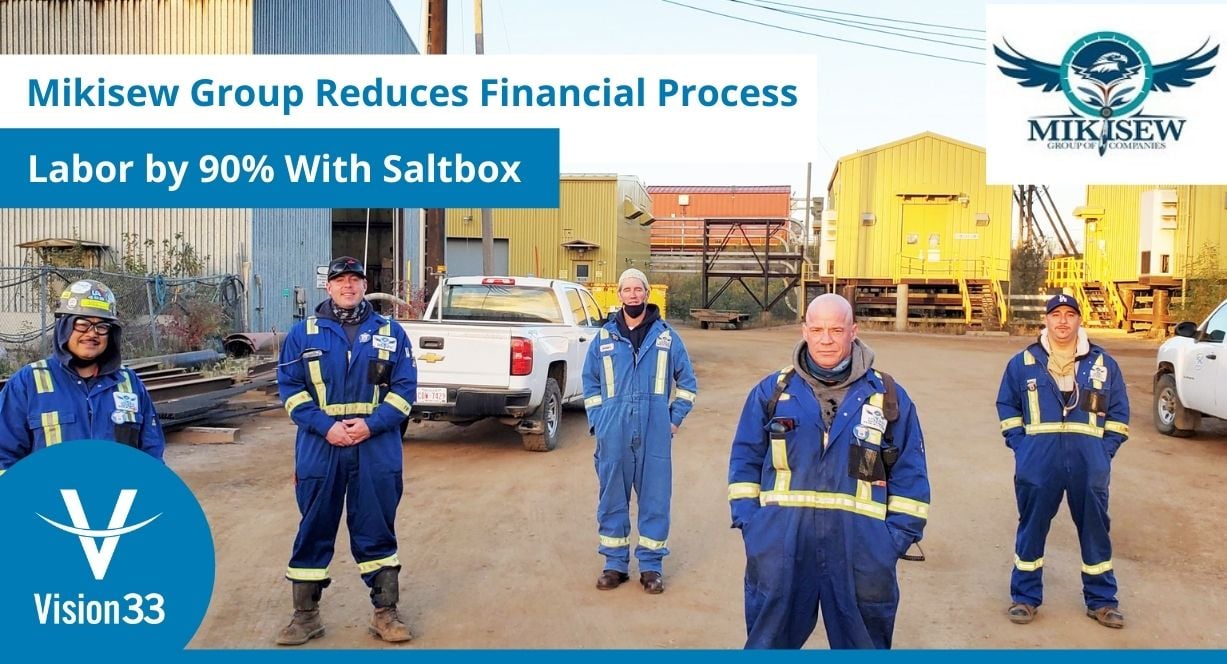 Headquartered in Alberta, Canada, Mikisew Group (Mikisew) is a leading oil sands partner specializing in site services, maintenance, logistics, and construction. The company fosters the responsible development of its resources while powering sustainable economic progress in its communities and beyond.
The Challenge
Mikisew has enjoyed substantial growth during the past three decades, but that growth has resulted in a large volume of data to manage. The company's enterprise resource planning (ERP) solution, SAP Business One, consists of 20 databases to manage multiple business entities.
Manual data input became a tedious, time-draining endeavor. If a change was needed in Mikisew's financial chart of accounts, an employee had to log in and out of all 20 databases to make the change across the board. Repetitive data entry also resulted in mistakes and inaccurate reports.
Saltbox to the Rescue
Mikisew's quest to speed up its financial processes led to the discovery of The Saltbox Platform, Vision33's born-in-the-cloud integration platform as a service (iPaaS) solution for enterprise integration, workflow, and collaboration between business applications. Saltbox's pre-built integration seamlessly connected Mikisew's databases, so now a change made in one database automatically appears in the rest.
The Result
Updating Mikisew's chart of accounts now takes only 5 minutes, thanks to Saltbox's automated workflows. And since repetitive, manual data entry has been eliminated, the company can rely on quality data and accurate reports.
Saving time allows Mikisew to focus on its core values of safety, employee growth and advancement, and community involvement.
Get the Full Story
To learn more about Mikisew and Saltbox, download the case study below.