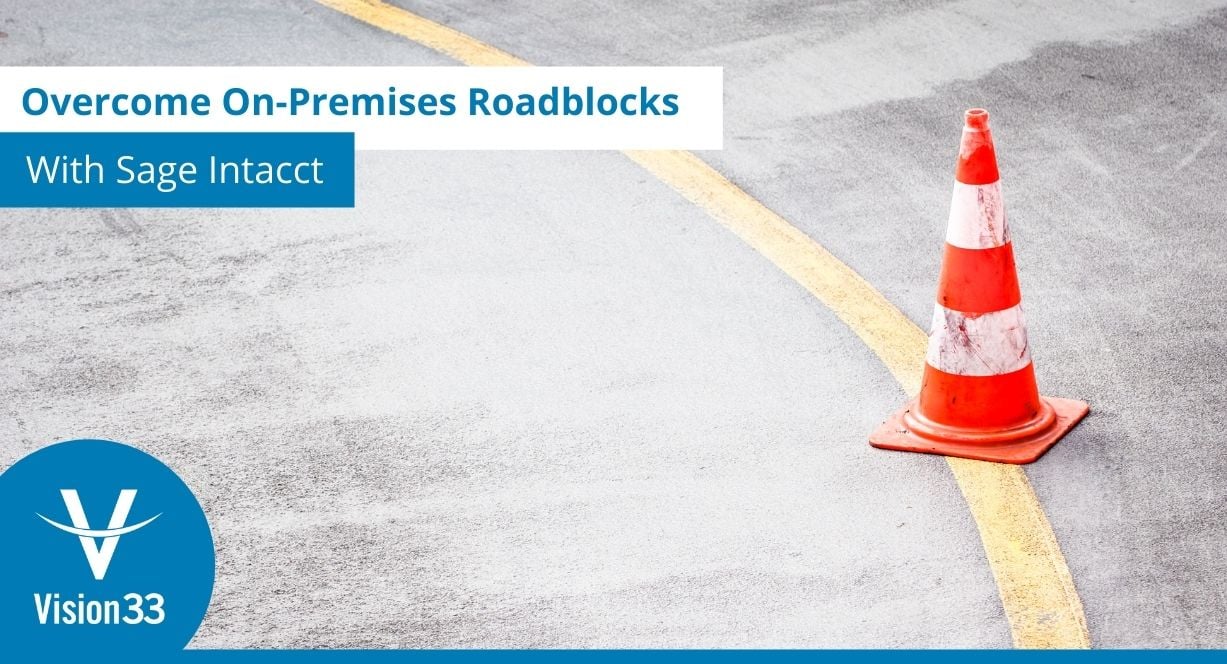 Today's business environment moves fast, and organizations need powerful financial management software to keep up. On-premises small business accounting applications waste time and lead to expensive mistakes, but a born-in-the-cloud solution like Sage Intacct delivers unmatched financial capabilities.
Here are five reasons to consider switching from your on-premises solution to Sage Intacct.
Anytime, Anywhere Access
An on-premises solution requires expensive remote access servers, whereas Sage Intacct only requires access to a web browser. And running your financials in the cloud with Intacct means access to real-time information anytime, anywhere, and on any device for fast, smart decisions about your business's future.
Automatic Updates
On-premises solutions need time-consuming upgrades that restrict your operations. However, Sage Intacct's upgrades are simple – they run in the background every quarter and don't interfere with your daily tasks.
Modern Cloud APIs
Most on-premises solutions can't easily integrate with other mission-critical business applications, which means a lot of entering and re-entering data – with one wrong keystroke leading to expensive errors. Sage Intacct's cloud application programming interfaces (APIs) enable seamless integration with many business applications, allowing you to eliminate manual data entry and transfer data between applications at lightning speed.
Scalability
Small business accounting applications can't handle meaningful growth and increased complexity, so as your business gains additional users, your on-premises solution's performance will decline. However, Intacct's flexible platform allows user and transaction volumes to grow without affecting performance, which is the scalability you need to drive profitable growth.
Return on Investment
Resisting change and continuing to use an on-premises solution is costing you more than you realize. If your business has multiple entities, you're paying for more servers. You're paying for software maintenance, support, and an internal IT staff. Add in the time you spend on repetitive data entry, and the need for change is obvious. There are no IT costs for server maintenance or updates with Sage Intacct, and your ROI can take as few as four months.
Learn More
To see how much time and money you can save by upgrading from an on-premises solution to Sage Intacct, download the infographic below.