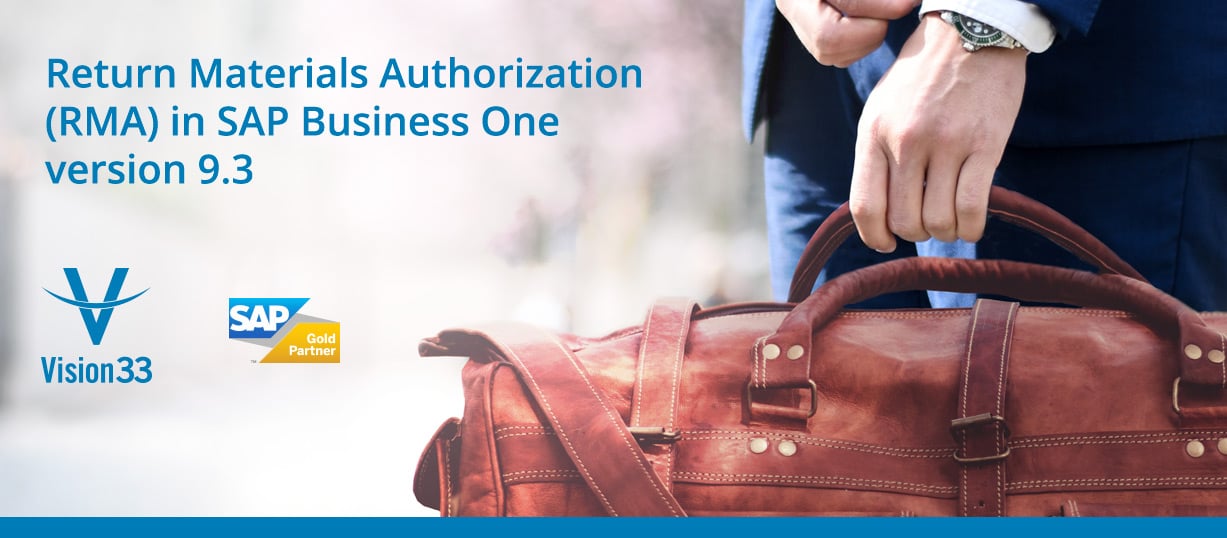 Summer is in full swing, and as a long weekend nears, you realize your weekend travel bag is showing its age and its seams. It probably won't last until fall – it's time to shop for a new one. A quick Google search finds a great deal on a canvas travel bag with leather accents. Pouring over the detailed product shots, the grain of the leather looks durable. You like the color – it's olive drab, like the one your grandfather used for his fishing kit. If only you could get it before the weekend. Luckily, they offer next-day shipping. After adding it to your shopping cart, you speed through the checkout and the bag is on its way. Perfect!
Only it's not perfect. When the bag arrives, it's a smidge too small. The shoulder strap isn't long enough, so it looks like a bloated purse. Luckily, there's a good return policy. Following the instructions, you receive an email with a return label to print and attach to the return package. That was easy. Better yet, the store has other options you can still get delivered before the weekend.
What About Your Business?
Now, think about your business. What experience do you offer when customers that buy from your website? Where do you 'wow' them? Consumers expect a smooth eCommerce experience: Accurate quantities updated in real time, a wide product selection, and a system that cuts to the chase when they click 'buy now.' But customer service doesn't end when they've paid. There are touchpoints post-sale, and that's where growing small to midsized enterprises can improve their customer experience.
They need to think RMA. No, that's not an American electronics company – it stands for return materials authorization. If you're a frequent online shopper, you've no doubt used it. And in this post-Amazon world, consumer expectations include an easy returns experience.
Customer Service as a Point of Differentiation
What's preventing your customers from going to your competitors – especially when products are similar? It's time to differentiate your service offerings and improve the post-purchase process to maintain repeat customers who want their products before the weekend, hassle-free.
SAP Business One, an enterprise resource planning (ERP) business management solution, introduced RMA as a standard feature in version 9.3. It was a feature often requested by users, and SAP listened. (They know what businesses require to provide value to their customers and that your customers likely want you to have those features, too.)
Here's how RMA works.
After your customer requests a return, you issue an RMA number. They print it and attach it to a shipment container. When your warehouse receives the returned merchandise, warehouse employees reference the RMA number to access details associated with the transaction. This removes guesswork, errors, and lost productivity. More importantly, it tells them what happens to the item next. Add it back into inventory? Dispose of it because it was defective? Send a replacement? Process a refund? RMAs also have legs, so you can copy a return request from your deliveries to your A/R invoices to save time and paperwork.
Here are more ways your business might use the RMA feature.
Manage and track the return process more efficiently. Without a digital system, you're more reliant on paperwork – and we know what happens to customer service when you have too many orders to manage.
Create the 'Return Request/Goods Return Request' based on the original sales transaction (Delivery or A/R Invoice) or purchasing transaction (Goods Receipt PO or A/P Invoice). This makes it easier to connect the dots.
Specify the 'Return Reason' and the 'Return Action' so you know the next step.
Affect the stock ordered (A/R side) and committed (A/P side) quantities before you receive the returned goods. This is crucial when a returned product goes back into inventory.
Manually create the 'Return Request/Goods Return Request' from a service call, so nothing gets lost, regardless of how the return was initiated.
Standardize the process with a 'Draw Document' wizard that takes users through the process for better consistency. That's what this is all about: consistently excellent customer service.
Want to Know More About RMA?
RMA is a standard feature in SAP Business One version 9.3. If you're unfamiliar with this ERP solution, let RMA be your gateway into a larger (and more organized) world of business management software. Watch Vision33's video demonstration of SAP Business One version 9.3's RMA feature. It's hosted by Carl B. Lewis, the man who wrote the book on SAP Business One (literally). You'll learn about business growth and how to avoid losing momentum with your growing customer base – especially if you're outgrowing QuickBooks.