Here are a few enhancements that put SAP Business One version 10 at the core of your digital transformation strategy. Read the article.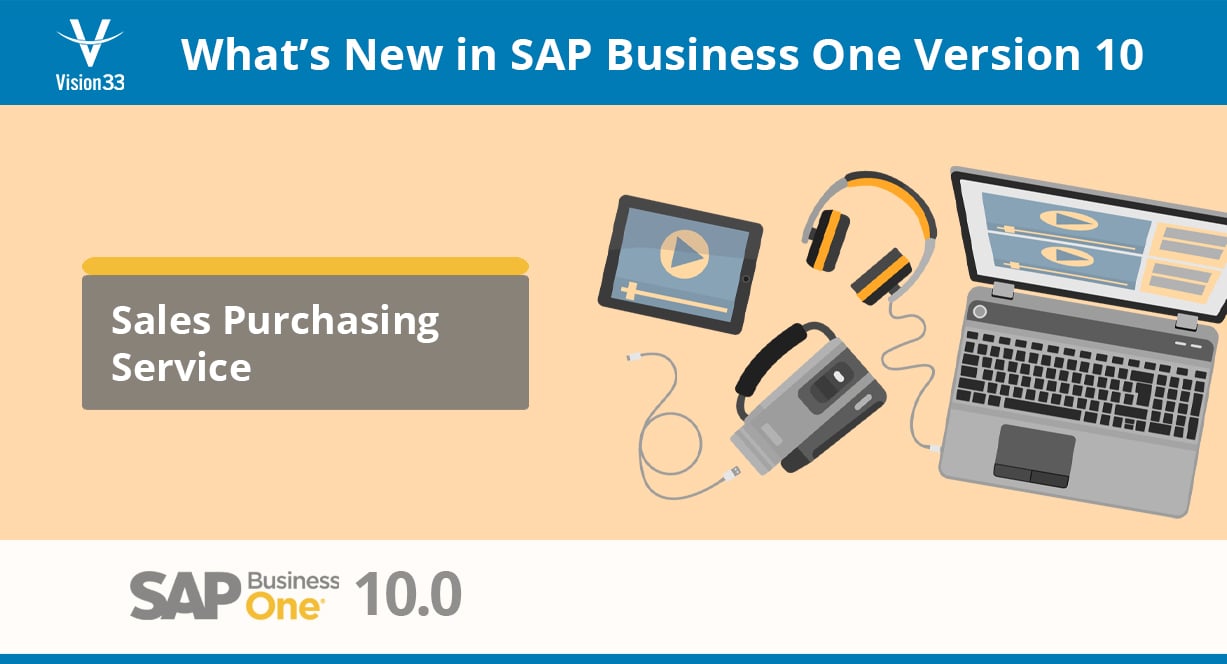 Growing small to midsized enterprises (SMEs) have struggled to overcome the coronavirus's business impact. Enterprise integration, data digitization, and process automation are valuable initiatives – but don't forget to listen to the heartbeat of your organization: your business management solution. If it can't keep pace with business needs and new technology investments, you may need to re-platform with new technology.
By releasing SAP Business One version 10 last year, financial systems leader SAP signaled to SMEs that its flagship ERP solution for the midmarket has equal footing alongside other enterprise technology investments, including eCommerce, portals, integration, and automation solutions.
Here are a few version 10 enhancements that put SAP Business One at the core of your digital transformation strategy.
Backorder Report Enhancements
With disruption throughout your supply chain, watching your financials is critical for success. Version 10 includes enhancements to sales purchasing and services, including the backorder report. The backorder report now displays accounts receivable (A/R) reserve invoices with payment status: fully paid, partially paid, and unpaid. Reserve invoice payment status is included within the filter table.
Open Items List Report
Enhancements
With SAP, businesses can do more with less and empower employees to operate more efficiently. Another useful stock report in SAP Business One, the open items list, has also received enhancements. The report now allows users to close/cancel multiple documents, making it easy to quickly access open documents to track unreceived purchase orders so you can follow up with vendors (for example).
In version 10, the open item list report includes more document information, such as:
Owner

Sales

e

mployee/

b

uyer

Remarks

Approved

Created by

Contact

p

erson

Payment

t

erms

BP

p

roject

U

ser-defined fields (UDFs)

in document headers
The report is also easier to handle due to more document options/information and supports:
Sales

q

uotation

Sales

o

rder

Purchase

r

equest

Purchase

q

uotation

Purchase

o

rder
User
-
Defined
Field
s
(UDFs)
Enhancements
Previously, UDFs in the document row of an items and service document couldn't be updated after the document was added or closed. However, SAP Business One 10.0 patch level 01 allows you to set the UDFs on marketing document rows as editable regardless of the document type or document/row status.
These are on a few of the Sales Purchasing Service module enhancements in SAP Business One version 10. To learn more about the new enhancements, download the recent Vision33 TOTAL Care Wednesday Webchat video recording hosted by Carl Lewis. Access the video below when you sign up for a free membership to Vision33's SAP Business One Resource Library.
Sign
U
p for
a
Free Membership to the Vision33 Resource Library
Take your ERP knowledge to the next level with free access to Vision33's extensive enterprise technology library of training materials. You'll find ERP tips and tricks, video demonstrations, product brochures, and many more enterprise technology resources. Select from ERP functional areas to expand your knowledge of specific solutions like SAP Business One as you grow your business.