SAP Business One, an easy-to-use enterprise resource planning (ERP) solution, reigns supreme as the go-to ERP for SMBs. Learn about their key updates for 2023.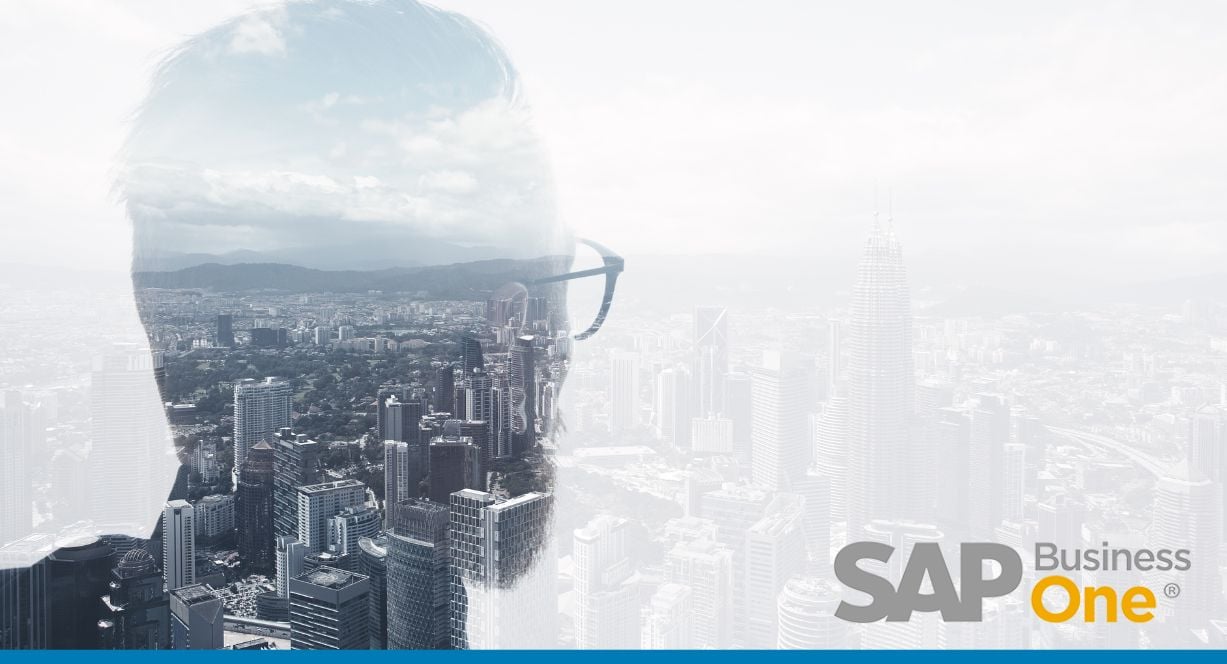 This is the first of two posts about the SAP Business One road map.
Resilience and agility are critical to small and midsized business (SMBs) growth.
That's why forward-thinking business owners aren't taking a wait-and-see approach to implementing new technology. Instead, they're running modern, cloud-based enterprise resource planning (ERP) solutions that provide speed, automation, flexibility, and security.
SAP is a global leader in business solutions for SMBs, with multiple options that meet businesses' needs in every industry. As a technology pioneer, SAP has designed some of the most robust ERP solutions available.
SAP Business One reigns supreme as the go-to ERP solution for SMBs. With over 77,000 companies and over 1.2 million users running it in 170 countries, SAP Business One is at the forefront of innovation.
An ERP solution's features matter, but they need a solid foundation. SAP has constructed a strong foundation of scalability, reliability, trust, customer care, and support that underpins SAP Business One's ever-evolving features.
Rainer Zinow, senior vice president at SAP, recently gave Vision33's SAP Business One customers an overview of the solution's latest innovations.
Here are a few highlights from Rainer's discussion.
Security Standards
Ransomware remains a prevalent threat to the public and private sectors. Rainer says that over the last few years, cybercrime has become its own industry. Criminals attack companies by encrypting their data and demanding money for decryption.
These criminals' primary targets used to be large enterprises, but big companies have invested so much in their security measures that's it difficult to infiltrate them.
SMBs are now the most vulnerable—but SAP Business One users are safe thanks to SAP's significant investments and enforced security product standards.
SAP is currently undergoing penetration tests where third parties are invited to attack SAP's infrastructure and SAP Business One. Rainer anticipates all security standards will be met by December 2023.
However, this significant security investment only works if SAP Business One users upgrade their installed base and secure their extensions. Those that remain on a legacy release—specifically Version 9.3—may be at risk. Rainer recommends users work with their SAP Business One partners to upgrade to Version 10.0 FP 2305 as soon as possible.
Rainer also discussed identity and authentication management (IAM), where SAP Business One users organize their system's security using features like two-factor authentication. Rainer says users should talk to their partners to ensure they're using IAM correctly. They should also discuss enforcing password policies.
Vision33 SAP Business One Customer Spotlight
FlenTek Solutions, Inc. designs and manufactures motor controller systems that go into original equipment manufacturer (OEM) products, such as forklifts and industrial, electric, and autonomous vehicles.
FlenTek's reliance on a basic ERP system had slowed processes dramatically and begun draining resources. The company also spent excessive time and money performing annual software upgrades.
FlenTek had many requirements for a new ERP solution, including "cloud-based everything." SAP Business One in the cloud was the perfect solution for FlenTek, but its initial implementation partner was not. The consultant didn't set SAP Business One up correctly—and it got attacked by ransomware, shutting FlenTek down for a week.
SAP referred FlenTek's president and CEO to Vision33, SAP's largest and most experienced SAP Business One partner.
"Vision33 cleaned up our financials, properly modified SAP Business One, and moved us to the Amazon cloud. It's been running smoothly ever since. And the level of security with SAP is light years ahead of what our legacy ERP provided." – Joseph Lewis, president and CEO of Flentek
Click here to read FlenTek's full SAP Business One success story.
Learn More
We've only scratched the surface of SAP Business One's latest innovations. In our next post, we'll highlight Web Client, Intelligent Automation, SAP Sustainability Footprint Management, and SAP Digital Currency Hub.
Meanwhile, if you're just beginning to explore SAP Business One and how it can drive your business forward, join Vision33 for a live demo to see how this solution has everything you need to simplify processes, make data-driven decisions, and get more things done in less time.
Vision33 is a multi-award-winning SAP partner, and we love helping businesses streamline processes, expand into new channels, and outperform their competition with low-risk technology investments.
We've lived and breathed SAP Business One for over 20 years and have partnered with hundreds of businesses for successful SAP Business One implementations.