UPS' Betty Topuzlu, Director of Business Development in the eCommerce division joins Vision33 David Strausser to discuss global supply chain challenges. Listen now.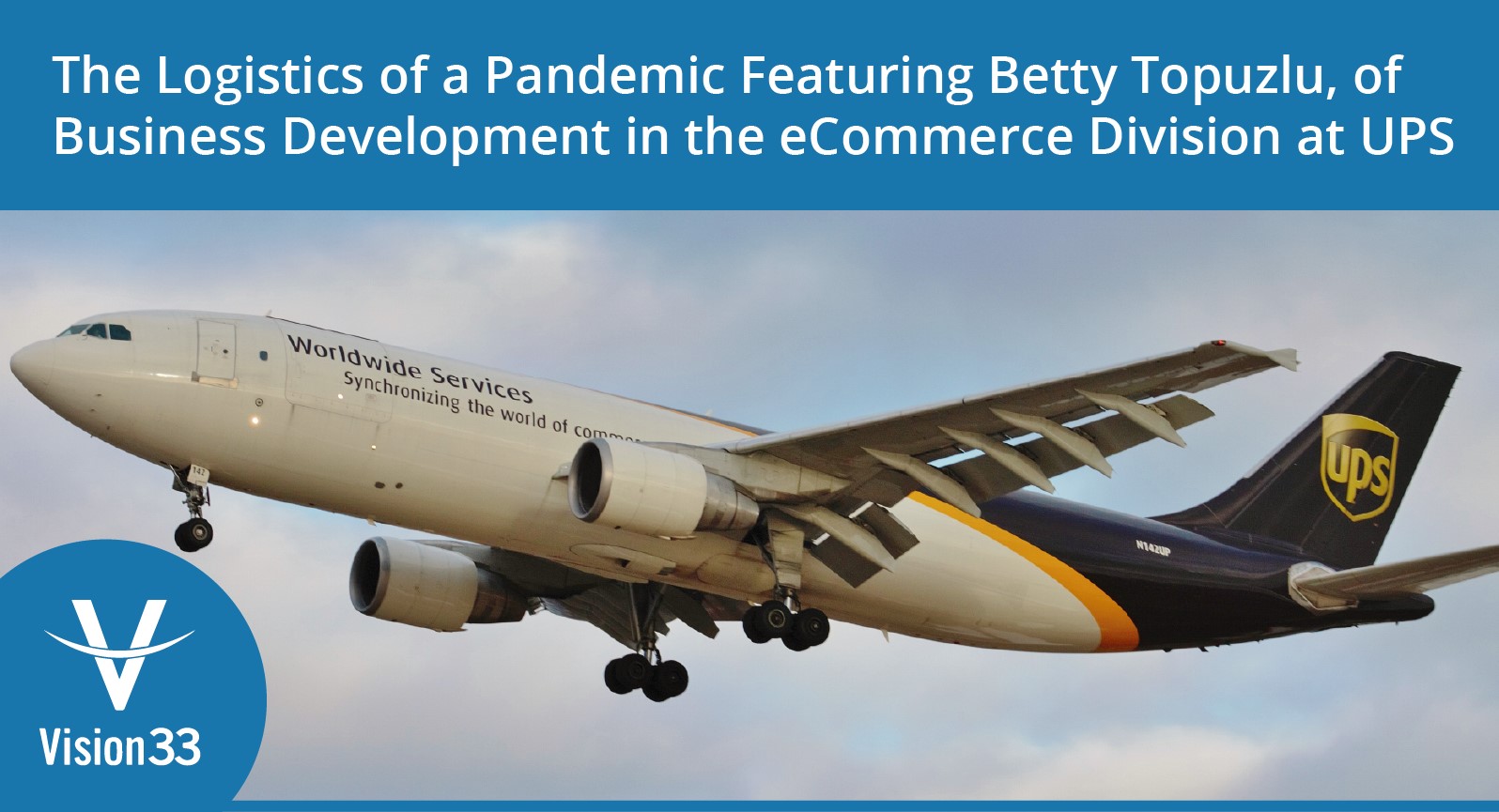 The pandemic caused the global supply chain to tighten back in mid-March. You needn't look to international trade to witness its effects – even shipments across state borders became difficult. To provide context, Vision33's own David Strausser, General Manager of Vision33 Northeast, invited Betty Topuzlu, Director of Business Development in the eCommerce division at UPS, to join him on his podcast to discuss. Betty is someone who has witnessed the effects firsthand. Based in Los Angeles, she's been working in the logistics sector's business development area for 15 years. Here are some of the highlights from the podcast.
Global Challenges Facing Distribution Companies Today and Tomorrow
One of the trends that resulted from the global pandemic has been an emphasis on B2C channels for companies that have traditionally operated within B2B sales channels. Regardless of the magnitude of change that businesses experienced this year, it's something that Topulzu recognizes as constant for logistics and something that companies need to find solutions.
"Regardless of where you are in the world, logistics remains a challenge, and the volatilities remain the same," says Topuzlu. "Every year, something happens, and we have to take a proactive approach to manage these changes."
Much of the effective response to change – to disruption – comes in the form of transformative enterprise technology. One of the uses of technology that Topulzu has witnessed in response to the pandemic's effects has been the broader adoption of eCommerce.
eCommerce and New Sales Channels
Businesses looking to circumvent remote work and changes in consumption patterns need to look no further than eCommerce. The technology has been around for years, with many B2C businesses using it as one of their primary sales channels. Selling remotely has enabled enterprises to pivot to address the problems, and UPS has been able to ramp up to meet demand without much delay. Impressively, they deliver over 75 million packages a day, enabling the increase in eCommerce.
Hear More Insight From UPS, United Problem Solvers
For more on the challenges and trends that Topulzu and UPS have seen in the supply chain and insight into the success of digital transformation, listen to episode 13 of the Shark Bite Biz podcast hosted by David Strausser.