Learn how automating your inventory management processes can land your business big success. Read the article from Vision33.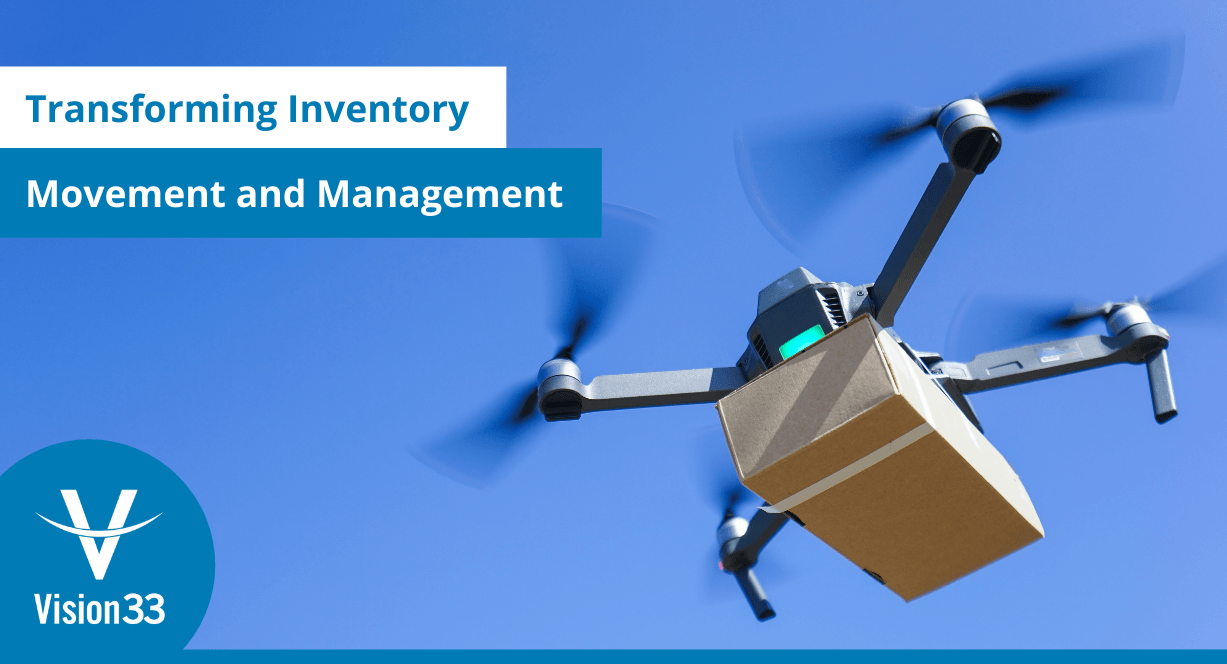 How well inventory moves within and outside your organization in a global supply chain is critical for business success. Recent world events have highlighted the need for growing enterprises to overcome supply chain volatility, including shortages, bullwhip effects on demand, and more. And if you're feeling overworked and overwhelmed with impatient customers, you're not alone.
Vision33 hosted a presentation (link below) to help businesses with their inventory management that features easy-to-take steps to address increasing inventory movement and management in the post-pandemic world. Below are some topics discussed in the presentation.
eCommerce: The New Normal Sales Channel
Wholesale distributors deal with warehousing and inventory movement, and pain points include manual processes in order fulfillment, inventory movement, tracking cycle counts, adjustments, etc. (Depending on your sales channels, you might face different eCommerce challenges.)
The bullwhip effect is when a small change in consumer demand produces an increasingly substantial ripple effect up a supply chain. Businesses with a small percentage of eCommerce sales may be caught off guard when several hundred sales per day increase to several thousand. Companies must assume that demand in the post-pandemic new normal will be anything but conventional or predictable.
Customer Service Needs Are Proportional to Your Sales Growth
When you were a smaller business, you may have been able to use manual processes to – for example – overcome a backlog of orders. However, manual processes don't scale well. That's because an increase in sales adds another challenge: an increase in customers you must service. Do you have processes to handle the higher volume of sales support calls and customer service needs? Add a lack of visibility, and your challenges grow exponentially.
Manual Processes + Temporary Workers = Unhappy Customers
Warehouse management solutions for small businesses often can't complete customer orders without manual effort. Even if you've hired extra help, dealing with thousands of orders per day using manual data entry will inevitably cause incorrect order fulfillment – a costly customer satisfaction mistake and a missed opportunity for repeat business.
What's on the Agenda?
But none of this has to happen. Today, business can use enterprise technology and integration solutions capable of bringing inventory, warehousing, and accounting management under one roof for greater visibility.
In the Transforming Your Inventory Movement and Management webinar, you'll learn how enterprise technology can:
Automate inventory management processes to save time

Transform how you track inventory and run the warehouse

Access timely and critical data without messy spreadsheets

Confidently process and fulfill orders by always knowing their location
Access the webinar with the link below and start taking small steps that will have a big impact on your operational success.