Vision33 has formal partnerships to resell, implement, and support leading ERP solutions. Here are four common ERP myths—dispelled. Learn more now.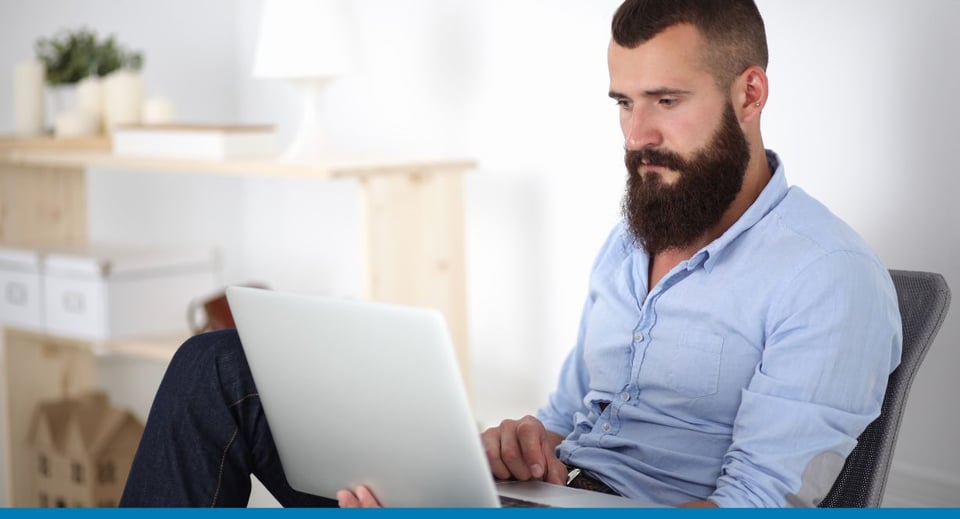 When you launched your business, you invested in a small business accounting application that kept you on track with payroll, bookkeeping, sales, and expenses. Software like QuickBooks, Peachtree, or Sage 50 handled the basics and gave you a decent snapshot of your business's performance.
However, as your business becomes more complex, that small business accounting application can't support the functions you need to operate—and, more importantly, grow.
Whether you're adding new offices or entities, introducing new products or services, purchasing another warehouse, or building an eCommerce site, an enterprise resource planning (ERP) solution is the logical next step.
You may be skeptical. You may have preconceived notions about ERP and what it involves.
Let us help. Vision33 has formal partnerships to resell, implement, and support leading ERP solutions. For over 30 years, we've helped companies integrate and automate their processes and applications to better serve their customers, employees, and stakeholders.
Here are four common ERP myths—dispelled.
Myth #1: My Business Isn't Big Enough for ERP
ERP isn't just for large or global enterprises—about 80% of SAP ERP users are small and midsized businesses (SMBs).
Your business will benefit from an ERP solution if you struggle with these common growing pains:
It's hard to keep track of invoices
Salespeople sell out-of-stock-products
You don't know how to improve cash flow
You can't make the right decisions because you don't have the right information
Reports take forever to generate and aren't customizable
There's no single version of the truth
"I want to step away from the office and leave it to some younger people. I needed a single system to leave in place rather than make a million little improvements." – Ray Marler, president of Marler Integrity, Inc.
Myth #2: ERP Is Hard to Use
ERP unifies your operations—and connecting business areas on one platform makes things easier, not harder.
With an integrated solution, it's easy to share information between departments. ERP provides comprehensive support for:
Accounting and finance
Customer relationship management (CRM) and sales
Purchasing and operations
Inventory and distribution
Reporting and administration
An ERP solution enables you to automate and standardize core processes, improve productivity, and maximize efficiency. And real-time access to business intelligence empowers better decision-making, which is critical for growing businesses.
"It's easy to manage data. Our people appreciate how simple it is to get into our ERP solution and that they can use it from their phones." – Kevin Kerrigan, CFO of Cognition Financial
Myth #3: Implementing ERP Will Be a Nightmare
If you've heard horror stories from your peers about ERP implementations gone wrong, consider this: If an ERP implementation fails, it's likely because of a lack of upfront planning or an inexperienced partner.
Envision an ERP implementation as multiple steps—a process that's part of your overall business strategy. (This free guide will help.)
The right partner is as crucial as the right ERP solution. You need an experienced, reputable consultant with a proven, formalized ERP implementation methodology that includes phases like blueprinting, building, implementing, and sustaining.
You can even issue a request for proposal (RFP). (This free guide will help.)
"It was important for us to effectively communicate with who's implementing our ERP solution and feel like we want the same things." – Ricky Panh, implementation specialist at Sapa Investment Group
Myth #4: We Can't Afford ERP
ERP solutions are more affordable and accessible to SMBs than ever. You can start with the functionality you need now and introduce new modules and industry-specific add-ons when you need them.
And with flexible deployment options, you can deploy your ERP solution on-premises, in the cloud, or both.
Many growing businesses choose cloud ERP solutions for a lower total cost of ownership, no IT infrastructure costs, added security, and anytime, anywhere access.
Some businesses have reported achieving as much as a 92% ROI in as few as 21 months.
Consider the time, money, energy, and manpower you're spending on software that's run its course. Now ask, "Can we afford not to invest in ERP?"
Learn More
Download our 17-page, easy-to-understand ERP selection guide to learn how to:
Assess your need for new business management software
Learn the difference between ERP and accounting software
Evaluate your ERP readiness
Review ERP solutions
Select an ERP partner