Learn more about the benefits of easy to access web portals for SAP Business One. Read more.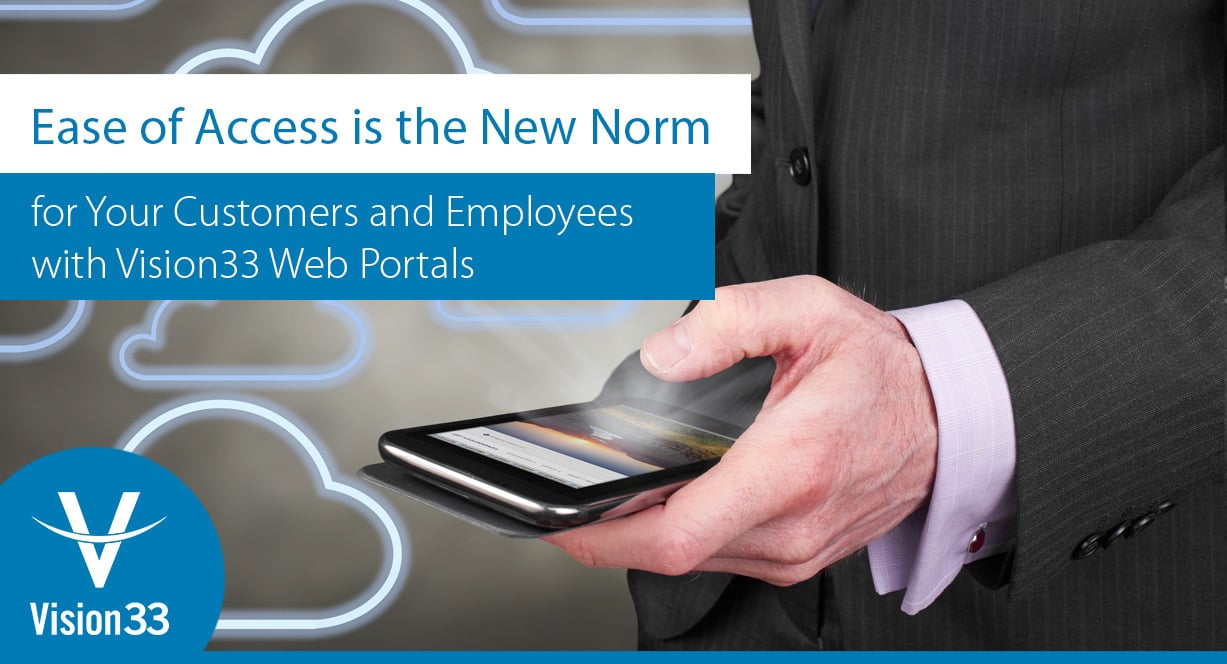 Think of web portals as convenient access points to information from a source, like a business management solution's database where customer account and inventory information are stored. The web portal is accessible via a web browser on mobile devices (e.g., a smartphone or tablet), laptops, and desktop computers.
Why Are Web Portals Becoming More Popular Among SMEs?
To understand the benefits of web portals, consider your employees' perspective. While navigating your business management solution, employees may become frustrated or distracted by the number of menus they must navigate to find the information they need. Navigating these steps repeatedly throughout the day becomes time-consuming and decreases productivity. Web portals simplify the navigation pathway to the tools, reports, and information they need to perform their jobs better.
Personalization Access to Information
Integrated enterprise resource planning (ERP) solutions like SAP Business One fulfill a business's need for real-time information access. Unfortunately, they can also overwhelm employees whose jobs require only a small portion of that information. Personalizing access to web portals ensures that users see information tailored for their jobs, which streamlines navigation and information access. Web portals aren't a one-trick pony, either. To save time, companies can define user types, which allows access to some data while restricting access to other data based on a user's function. Portals also frequently support add-ons that further expand tools available for users.
Vision33 Web Portals
Vision33's Portal solutions are powerful web add-ons for SAP Business One. They extend your SAP Business One data to the web to reach employees, customers, and vendors. A standard web browser is all your customers need to easily retrieve and interact with their account information.
Customer Portal
The Customer Portal gives customers a secure, flexible, and personalized self-service gateway. They can retrieve and interact with information in a standard web browser.
Vendor Portal
The Vendor Portal offers vendors secure and flexible self-service access to reduce time-consuming inquiries and improve vendor-distributor communication and relationships.
Employee Portal
The Employee Portal puts your employees in the driver's seat with a real-time, web-based solution that's seamlessly integrated with SAP Business One. It gives them the flexibility and tools to do the work where and when they need to.
Want to Read More Articles on the Vision33 Portals?
To learn more about the Vision33 portals, their extensions (including the B2B Marketplace), and their add-ons (including the Expense User and Sales User), read our other articles on the benefits of Portals and Integration solutions.