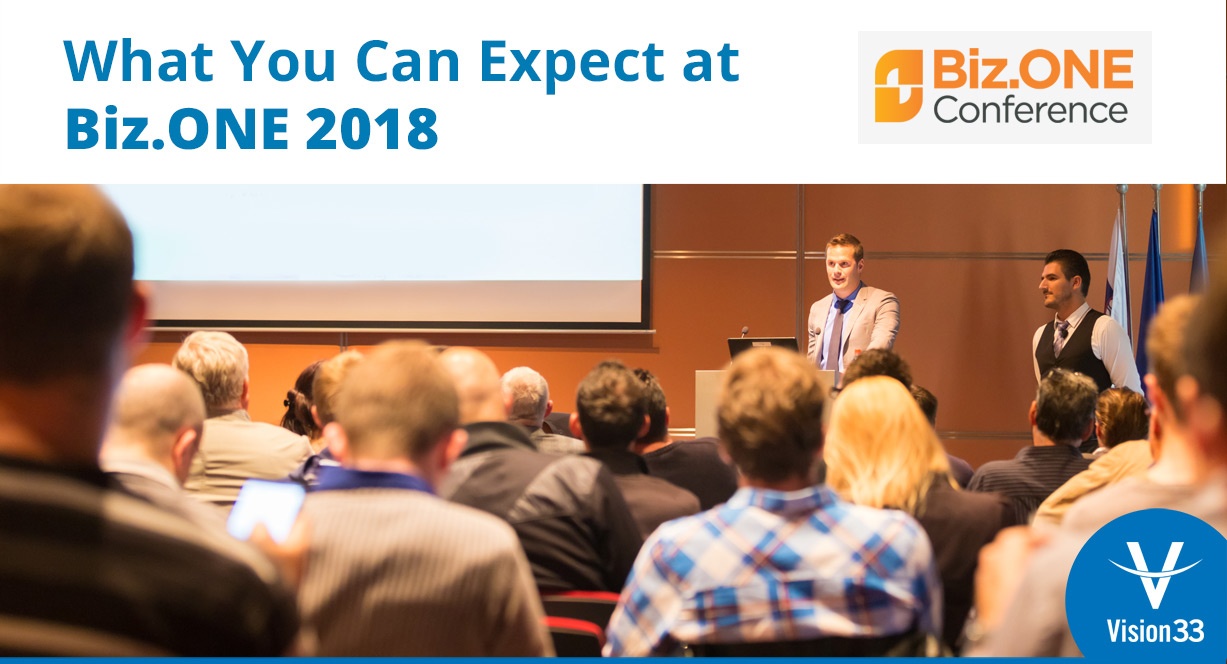 With Biz.ONE 2018 just a month away, we expect there are a lot of questions surrounding the event. What kinds of customer events will be taking place? What speaking sessions should I attend? With an agenda full of networking events and content rich sessions, it's good to know in advance what to expect. That way you can appropriately plan, choose the right workshops for you, and really get the most out of your experience.
Hands-on Workshops and Guest Speakers
With keynote speakers including SAP's Drew Bates, Head of Product Marketing, and Rob Burke, Chief Financial Officer of McRoskey Mattress Company, there is something for everyone. You will gain the tips and insight you need to help you grow your business. The hands-on workshop sessions allow you to take the information you learned in the sessions – and put it into action. You will get to work directly with the software and SAP Business One experts- and delve deeper into topics such as Crystal Reports, Integration Framework and Analytics Cloud.
Biz.ONE First Annual Charity Golf Tournament
Biz.ONE will be hosting its first-ever Charity Golf Tournament located at the David Leadbetter Golf Academy on Sunday, October 21st. Participants can network with Vision33, SAP leaders, and other customers, all while taking in a relaxing day of golf. A portion of the registration fees for this event will be donated to the Leadbetter Kid's Foundation. In addition to the tournament itself, registrants are invited to attend a special Swing Clinic taught by David Leadbetter himself. For more information about the tournament and the Swing Clinic, visit the tournament website.
Vision33 and Avalara Welcome Reception
Following a great round of golf, Vision33 and Avalara will be co-hosting a Welcome Reception, open not only to individuals playing golf, but all conference attendees. Taking place on the hotel property from 5:00pm-6:00pm, attendees will get a chance to kick off the Biz.ONE conference by enjoying drinks and appetizers with key members of Vision33 and SAP staff.
Networking Events
From the Vision33 Customer Luncheon, to the Biz.ONE evening reception, Biz.ONE is full of great opportunities for attendees to connect with members of the SAP Business One community. Refer to the agenda and find out when you can speak to other SAP Business One users. Choose an event that will allow you to network and share your experiences with experts in the field.

To learn more about what the Biz.ONE conference has to offer for you and your company, visit the Vision33 Biz.ONE event page. We hope to see you there!