With EDI automation, your employees can do more than handle data entry and order management—they can generate value and growth across the organization.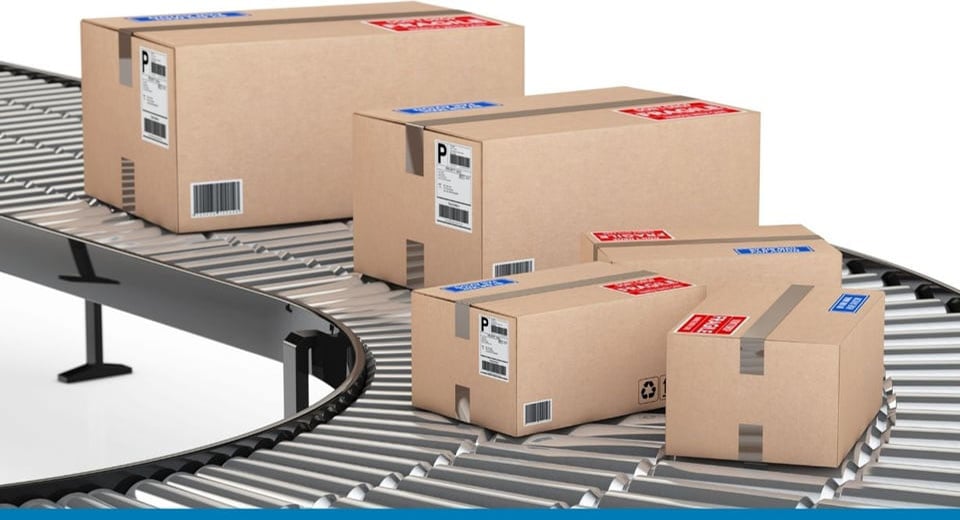 Keeping big-box retailers who buy from you happy should be a priority for every organization. When you do it well, you become even more successful and receive more orders. Eventually, however, you'll receive so many orders that your in-house team will be overwhelmed with manually processing hundreds of orders, ensuring you have enough stock, and guaranteeing orders are picked, packed, and shipped correctly.
Continuing to do this manually will result in lost time and money. But electronic data interchange (EDI) can help. EDI is when businesses electronically communicate information such as purchase orders and invoices. Electronically exchanging information in a standardized format allows companies to conduct business more effectively and efficiently.
Here are four benefits of EDI automation.
Automated Order Processing
A customer service representative often bears the responsibility of order processing, including manually inputting orders and reviewing orders to ensure data accuracy. They're also responsible for fixing errors and ensuring that their organization has sufficient stock to fulfill the orders.
If the customer service representative doesn't have the information they need at their fingertips, they lose valuable time searching through disparate systems to find it.
Many organizations hire extra staff during busy seasons just to process orders. EDI automation and integration with your enterprise resource planning (ERP) solution eliminates this need, and your customer service team no longer has to juggle orders, manually enter data, or correct inaccurate order information and address the problem with the business partner.
Accurate Order Acknowledgements
An accurate order acknowledgment confirms the receipt or rejection of a buyer's order and eliminates the need for phone or fax confirmation. It also communicates errors or order changes. An accurate order acknowledgment document should be considered while tightening your supply chain.
Ultimately, an accurate order acknowledgment tells your buyer how much of your product they can expect. And if you have an automated EDI integration, this interaction occurs electronically with no human intervention.
Maintaining accurate inventory levels is a crucial part of an automated EDI process to ensure you can fulfill the orders you receive. When you know how much inventory you have and can easily share that information with your retailers, it shows the buyer you can deliver on your promises and that doing business with you will be easy and profitable.
Timely Advanced Shipping Notice
The advanced shipping notice (ASN) is a crucial document for order and inventory visibility and increasing customer satisfaction. The ASN tells you the contents of a shipment and shipment data like order information, product description, packaging details, and carrier information within the transportation of goods.
This information is invaluable to today's customers. It's more than just informing them a shipment is on the way—it's a huge time-saver for warehouses, as suppliers can affix bar code labels to boxes outlining information from the ASN. Then it's just a matter of scanning the barcode to confirm everything is where it belongs.
Automating the ASN reduces the possibility of numerous potential errors, such as incorrect bar codes or labels and ASN notification delays, including missing ASN documents or sending too late. Ultimately, an ASN reduces—or even eliminates—retail chargebacks and improves fulfillment.
When you shift to EDI automation in your supply chain, you can do more with less and reduce your headcount by moving away from manual intervention while lowering the cost of providing products for your customers.
Electronic Invoicing
Managing invoices electronically simplifies the process of sellers sending buyers payment requests. Automating this process increases the speed with which you do business, improves efficiency, reduces paperwork, and allows resources to focus on value-added work.
Any slowdown caused by inaccuracies in the supply chain negatively affects businesses. Partners may refuse to work with organizations that aren't EDI compliant, causing lost profits.
With less room for human error, you can be confident of accurate invoices and faster reconciliations, resulting in more timely payments for suppliers. This can even lead to cost savings, as you can avoid late fees and take advantage of payment discounts.
Learn More
Do you want to reduce your employees' manual effort and improve the accuracy of marketing your goods? Check out the
SPS Commerce Cloud EDI demonstration
on automating your EDI order to cash process while staying EDI compliant with your trading partners.
In today's economy, growing suppliers need an industry-leading EDI supplier providing top-of-the-line technology, transparent pricing, and a team of experts ready to help. That's why Vision33 partnered with SPS Commerce. SPS Commerce Cloud EDI is a full-service solution that provides everything you need to connect to your trading partners and manage your electronic orders within SAP Business One.
Using SPS Commerce Cloud EDI means your employees can do more than handle daily data entry and order management—they can generate value and growth across the organization.
Vision33 and SPS Commerce collaborated to build a connector for SAP Business One that automates common EDI documents like purchase orders, advance ship notices, invoices, and more. Learn more about it by tuning into our on-demand webinar, Why EDI Makes Sense in Almost Every Business in Today's Economy.