Manufacturing and distribution require efficiency, automation, and integration. Learn why the best way to get these must-haves is with an ERP solution.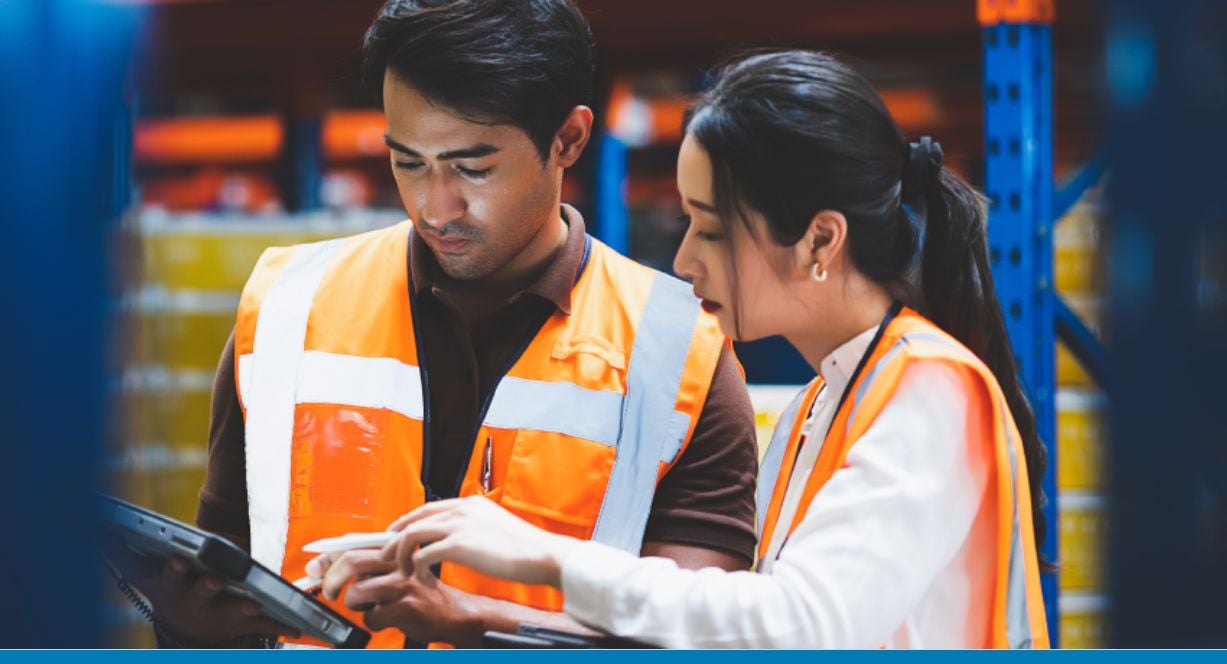 Manufacturing and distribution businesses juggle a lot of moving parts.
Inside your walls, workers are tracking orders, picking, packing, and shipping. But unless someone knows your inventory like the back of their hand, their job isn't easy.
Outside your walls, inflation is high, and the economy is nearing a recession. Demand is unstable, competition is fierce, and eCommerce giants aren't going away. And while the global supply chain is healing, it may never return to normal.
That's the bad news.
The good news? These internal and external forces aren't all doom and gloom.
Challenges Create Opportunities
While this may not feel like an ideal time to upgrade your business management software, the timing couldn't be better.
It's nearly impossible to effectively run manufacturing and distribution with disconnected, small business solutions.
Entry-level software and spreadsheets can't provide up-to-the-second views of your inventory, help with forecasting, or offer the meaningful reports and deep insights you need to quickly identify issues that cost too much time and money.
Manufacturing and distribution require efficiency, automation, integration, and collaboration. And the best and fastest way to get these must-haves is with an enterprise resource planning (ERP) solution.
The right ERP solution:
Integrates every aspect of your business on one easy-to-use platform
Delivers real-time information for better financial and operational decisions
Keeps salespeople and customers in the know
Gives pickers accurate information for every shipment
Allows you to look forward and backward in the supply chain
Optimizes warehouse and inventory management
Caters to any business scenario, customer demand, and vendor requirement
Scales to accommodate business changes like new warehouses, mergers, and acquisitions
Allows you to deploy on-premises, in the cloud, or both
Seize the Opportunity
Challenging times demand modern, flexible technology. An ERP solution like SAP Business One or SAP Business ByDesign can level the playing field for your manufacturing or distribution business.
And with the right partner, change doesn't have to be hard. Vision33, the leading global SAP partner, can help your manufacturing or distribution business seize the opportunity to become a more resilient enterprise.
What Our Customers Say
"SAP Business One has without question been an incredible success for Staub and a major competitive advantage for our company. We're head and shoulders above where we were."
- Scott Trotter, VP of sales and operations at Staub Electronics
"SAP Business ByDesign will enable us to scale up to 100 million transactions per business without adding complexity to our operations."
- Craig Owenson, eCommerce manager at Morphsuits
"I worked with other SAP providers in the past, and Vision33 has the best team I've ever worked with by far. They were like colleagues, a part of our team."
- Stéphane Lauzon, director of operations at Paris Glove
Tune In
Watch the two-minute video below to see how navigating the ups and downs of your industry is easier with an ERP solution from SAP!