Digital transformation involves aligning people, processes, and technology. Here are 4 tips on how to lead a digital transformation at your company.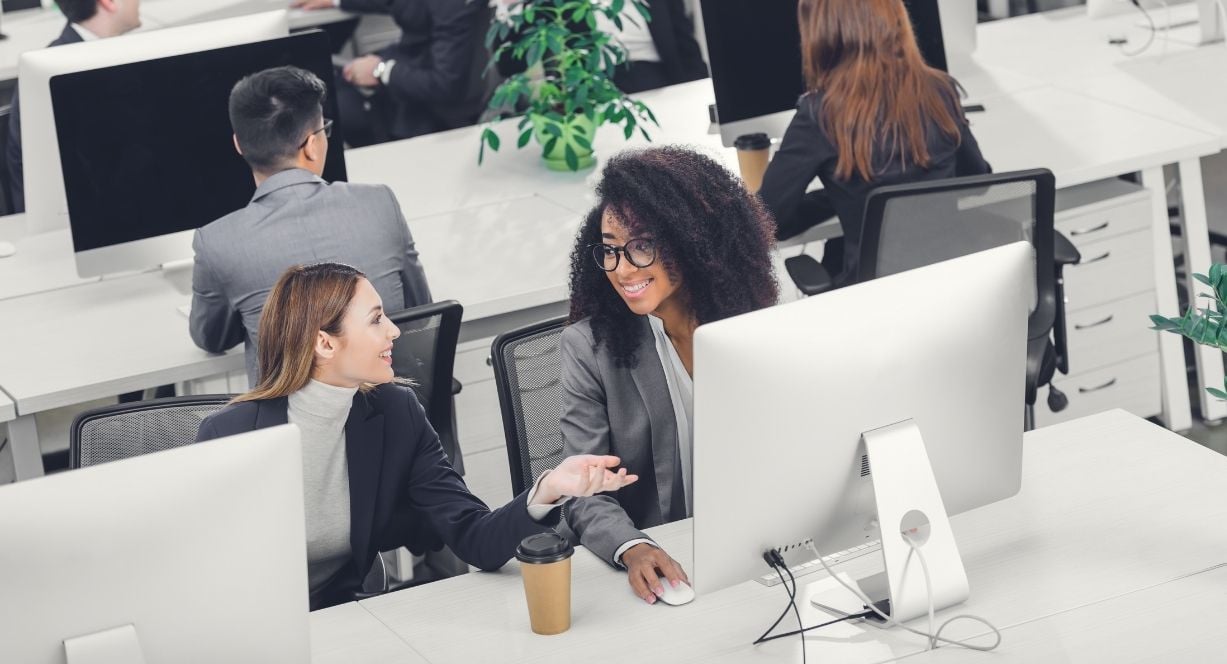 According to the Massachusetts Institute of Technology (MIT), companies that have embraced digital transformation are 26% more profitable than those that haven't. And profits aren't the only benefit of this business endeavor—you'll also connect business systems, streamline processes, increase efficiencies, and more.
Digital transformation has many definitions, but here's our favorite: Adopting new—or modifying existing—technology to make your business run better. Digital transformation involves aligning people, processes, and technology, and many small and midsized businesses (SMBs) begin with solutions that integrate critical applications and automate daily tasks.
Consider these tips to help your business's digital transformation succeed.
Involve Your People
Digital transformation is a forward-thinking strategy that touches every aspect of your company. Solicit input from every department while devising your plan. Discuss how embracing new technology will make jobs easier and the business run smoother. Make sure your team and key stakeholders are on board with goals and understand digital transformation is an opportunity for continuous improvement. Communicate regularly, encourage feedback, and celebrate small victories throughout the project.
Know Your Customers
Ask, "Will the new technology investments help us serve our customers better and deliver more personalized service?" Today's consumers want convenience, instant gratification, access to your services and products when it suits them, and secure handling of their information.
Also, consider how you present information. Customers don't care about your brand or logo—they want to get what they need quickly and easily. Look for small ways to differentiate your business and appeal to customers' emotions while giving them the seamless experience they expect.
Don't Obsess Over the Plan
It's essential to have a plan and vision for your digital transformation but recognize it will take time and be a learning process. You won't reap the benefits overnight, so don't abandon or drastically change the plan if you don't see an immediate return on investment. Recognize what's working and what isn't and adjust.
See the Opportunity
Connecting business systems, streamlining processes, and increasing efficiencies allow organizations to grow without hiring more people. Digital transformation also saves time you can refocus on innovation and initiatives that bring value and revenue. Your business will become more resilient and gain a competitive advantage by going digital.
Learn More
Making small changes—one step at a time—can make things easier for you, your employees, and your customers. To learn more about getting started with digital transformation, visit the site below. You'll find blogs, customer success videos, on-demand webinars, demos, and eBooks to answer your digital transformation questions.