A new version of SAP HANA for SAP Business One is now available. Get the details about the real-time data platform in the Vision33 blog post.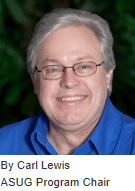 SAP Business One, version for SAP HANA or B1H is available now! A revolutionary platform that's best suited for performing real-time analytics, and developing and deploying real-time applications. At the core of this real-time data platform is the SAP HANA database which is fundamentally different than any other database engine in the market today.
This new version of HANA sits alongside the previous HANA solutions such as SAP Business One Analytics powered by SAP HANA. In the case of SAP Businesse One ANalytics powered by SAP HANA, the application replicated the SQL database to a HANA database - the reporting burden placed on a Business One SQL database is 100% offloaded to the HANA server. Additionally, this version delivered some really powerful new analytic tools, providing immensely more powerful, fast reporting and providing a new platform for all reports and analytics for the future.
Now there is another option for small to midsized enterprises, with the new Business One on HANA, a comprehensive one-box in-memory solution. With this application, Microsoft SQL is eliminted and the entire SAP Business One database is moved in-memory. In every way, this in-memory database is faster and more productive than SQL running on traditional hard drives.
Both of these HANA solutions will help SAP Business One users continue to scale their busiensses and run on SAP business One for many more years to come.
We hope to see a migration path from Microsoft SQL systems to HANA B1H systems in the near future. At present, exisitng customers can none-the-less redeploy should they want to move to the Business One on HANA while SAP Business One customers can add the SAP Business One Analytics powered by SAP HANA and immediately take advantage of the powerful new tools.