Vision33 asks customers what are some of the common benefits of adopting the SAP Business One ERP solution.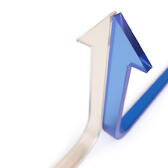 A strong business foundation is essential to maintain quality and to accommodate for expansion. For a small business focused on the delivery of high quality products and services, and continually finding new ways to provide value to your customers, you want a solution that will grow with your company when it comes to meeting the needs and requirements of your customers.
Vision33 takes the time to go through the learning processes with your business and understand what you're trying to accomplish. From that, we are better able to build a customized solution that supports your day-to-day operations. SAP Business One provides a solid foundation for growing businesses to meet their current requirements and data management needs but also has the flexibility and scalability for future growth.
Businesses that adopt SAP Business One very quickly see measurable benefits of using an integrated enterprise resources planning (ERP) solution. When speaking with Vision33's customers, some of the common benefits of adopting an ERP solution include:
1) Scalability and Growth
A solid solution that grows with your company and supports complete integration of all your business processes. When orders become more frequent and the demand increases, SAP Business One provides full functionality across all of your operations scaled to your business needs.
2) Flexibility
SAP Business One is a good, solid foundational software that out of the box provides small to midsized enterprises (SMEs) support for all key areas of your business. And also the flexibility that when partnered with an ERP provider like Vision33 enables your company to fully leverage your investment in ERP.
3) Access to Real-Time Information
SAP Business One also provides SMEs with the platform to create customized reports that provide access to real-time information. This ensures your business has access to important information that supports informed decisions. SAP Business One also provides value throughout your supply chain and to the end customer by empowering them with the information they need to do business with you.
Learn more on how SAP Business One can fit the needs of your growing business by downloading our SAP Business One Information Kit.