Saltbox slashed costs associated with Connectrac's manual work and automated 95% of their operations, digitally transforming the customer experience.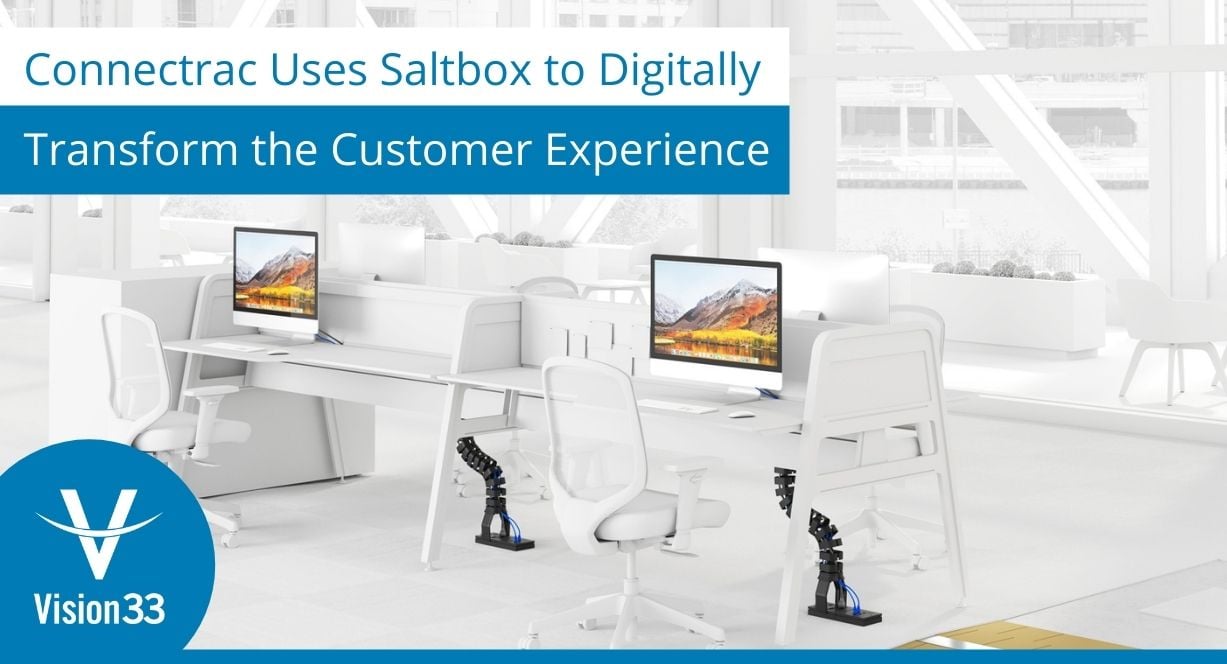 Connectrac is a Legrand brand specializing in floor-based cable management solutions to bring power and data to commercial applications. The company sells its products through worldwide channels to educational and healthcare facilities, office spaces, retail establishments, financial firms, government entities, airports, and libraries.
During a period of impressive growth, Connectrac migrated from QuickBooks to SAP Business One, a powerful enterprise resource planning (ERP) solution for growing small to midsized businesses. SAP Business One enabled Connectrac to move forward with exciting new opportunities and projects while focusing on superior customer service.
The Challenge
Connectrac enjoyed continued rapid growth, but that growth was straining its quoting process. CAD output was passed to the business team, and team members needed to manually enter each line of data to produce a customer quote. This manual data input and verification could take up to an hour for each quote – with an average of 100 to 150 quotes per day. Overhead costs were spinning out of control, and Connectrac needed to connect its systems to save time and money.
Saltbox to the Rescue
Vision33, Connectrac's SAP Business One implementation partner, had an integration solution. The Saltbox Platform is a born-in-the-cloud integration platform as a service (iPaaS) developed by Vision33 to enable enterprise integration, workflow, and collaboration between business applications. Saltbox can seamlessly integrate virtually any business application with SAP Business One.
The Result
Saltbox has added speed and slashed costs associated with Connectrac's manual work. Within a month, Saltbox had streamlined and automated 95% of Connectrac's operations. With the company's CAD data now feeding directly into SAP Business One and the system creating quotes, team members only spend two to three minutes to verify a quote is correct.
Saltbox also enables a direct integration with the Connectrac website where a customer-facing configurator tool allows customers to create self-quotes, satisfying the company's goal of 100% self-service, real-time quoting.
Get the Full Story
To learn more about Connectrac and its plans to further leverage Saltbox for eCommerce, download the case study below.