Learn how a cloud ERP solution like SAP Business ByDesign can improve human resource management and empower employees so your business can thrive.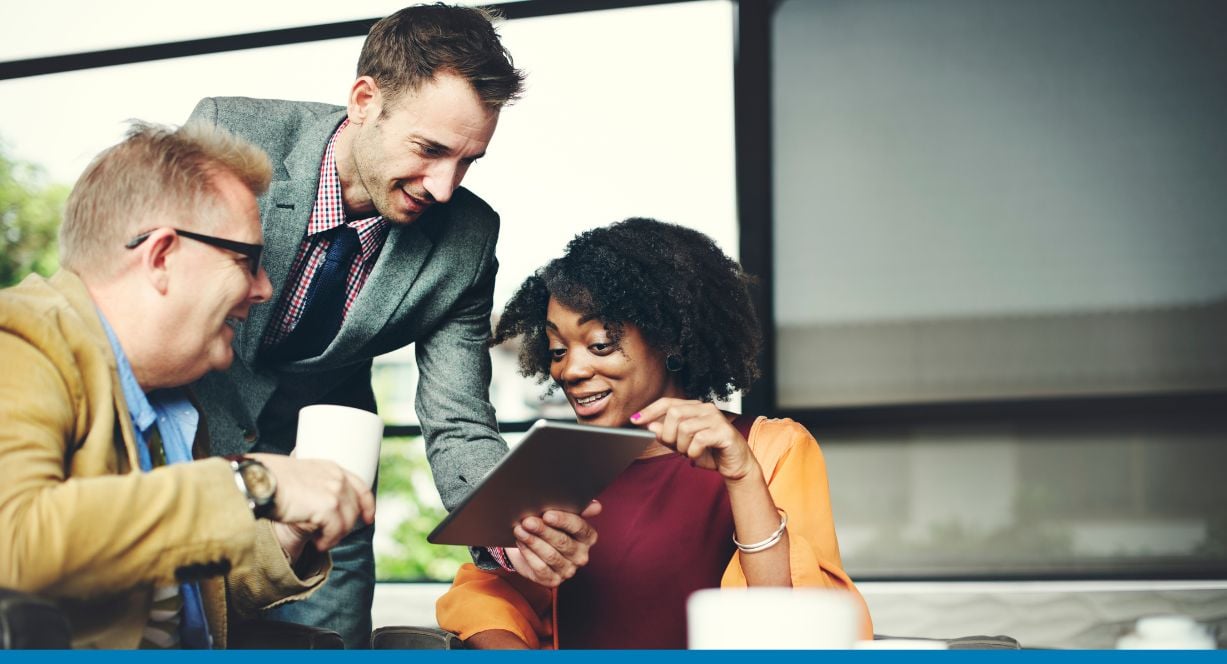 What's the most valuable resource in professional services?
People. The best planning and strategies are worthless without people to execute them.
That's why managing people well is critical to your professional services organization—and managing people well is more than scheduling and tracking time sheets.
You need a cloud enterprise resource planning (ERP) solution like SAP Business ByDesign. Business ByDesign helps organizations run smoother by improving human resource management, enabling teams to work on the go, and empowering employees with the tools they need to do their jobs.
Here's a brief look at how cloud ERP helps organizations utilize their most valuable resource more effectively and efficiently.
Streamline Projects
SAP Business ByDesign integrates every aspect of your finances, reporting, people, and purchasing in one system. This standardizes processes, increases productivity, and makes it easy to manage multiple projects. Business ByDesign also offers up-to-the-second data so you can monitor projects in real-time.
Cut Costs and Manage Spending
Investing in a cloud ERP solution like SAP Business ByDesign reduces costs by unifying critical business areas on one platform. Eliminating multiple disconnected systems also saves time, prevents mistakes, and reduces operational and IT expenses.
With fewer overhead costs and maintenance, you can spend more time and money on activities that grow your business.
Work Anywhere With Mobile Access
SAP Business ByDesign is delivered from the cloud, so employees can work on the go without sacrificing data access—they can get everything they need anytime, anywhere, on any device.
Resource Utilization
Business ByDesign makes it easy for you to equip your employees with self-service convenience for time sheets, procurement processes, and personal information.
And you can manage time, labor, and compensation more efficiently with centralized data and easy-to-read dashboards.
Insights on Demand
In today's digital age, data is king. You need accurate, real-time data to improve decision-making at every level. And SAP Business ByDesign delivers the transparency required to make informed decisions with analytics that are built into every process.
Business ByDesign centralizes all your critical data in one place, creating visibility into operations and making it easy to monitor projects in real-time.
Learn More
Watch our short video and explore a free info kit to see how SAP Business ByDesign gives businesses the flexibility to better manage people and projects, streamline processes, and gain visibility into operations.