Retail Networking for Dummies is an eBook written by Vision33's strategic retail partner, SPS Commerce. Its purpose is to teach retailers how a cloud-based, community-centric approach, also known as a retail network, to is vital to helping supply chain businesses grow fast, run simple, and drive profit in the omnichannel era.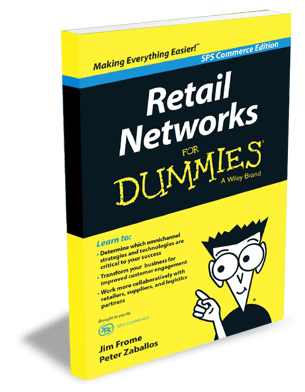 This comprehensive eBook covers a wide range of topics, including:
Understanding the New Era in Retail
The Demand for Seamless Shopping Experiences
Discovering the Power of Collaboration
Anatomy of Omnichannel Retail Supply Chains
Driving Growth with Data and Intelligence
10 Keys to Omnichannel Success
Click on the button below to download your free copy of the 52-page eBook.