Learn how the Accela Civic Platform accelerates growth and allows governments to improve citizen services and fulfill growing communities' needs.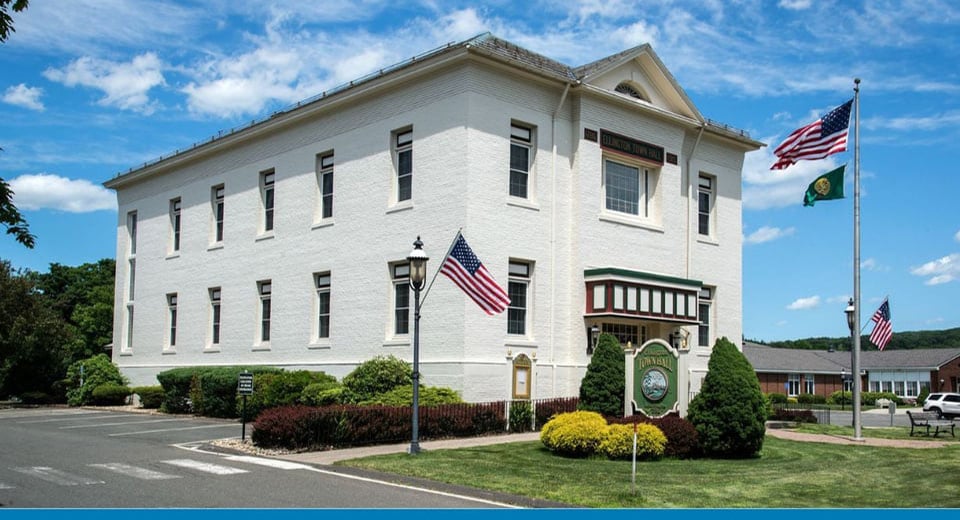 The Town of Ellington, Connecticut, has a rustic farming history, beautiful open spaces, a variety of small and local businesses, an excellent school system, accessible public parks and trails, and many other programs and services.
The Challenge
Ellington's IT infrastructure was outdated, and staff relied on paper-based processes. The building permit process was especially frustrating—building officials couldn't access records while in the field, and contractors wanted the same online access they had in neighboring cities and towns.
Ellington needed a modern, cloud-based solution, and employees were on board. But it would be a daunting project because four departments had to be combined into one online system, and each department required its own module. A lack of IT staff further complicated matters.
The Solution
Ellington found a trusted partner in Vision33, a global software implementation partner that transforms governments through the power of technology. Vision33 recommended the Accela Civic Platform, a powerful cloud-based software solution that accelerates growth, efficiency, and transparency and allows governments to improve citizen services and fulfill growing communities' needs.
With Vision33's assistance, Ellington designed and built four departmental modules. The town's building permit process is now online and includes a self-service kiosk. Gone are the days of building officials going to the office to access critical information—thanks to Accela, it's at their fingertips on mobile devices.
The Result
Ellington has received positive feedback since the town banished paper and modernized its technology. Accela saves time and empowers officials to answer questions on the spot. Ray Martin, an Ellington building official, says, "I couldn't be happier with the software, where it's going, and what we'll be able to do with it. It's completely transformed how we do business."
Get the Full Story
Download the case study below to learn more, including how Vision33 can help your government agency modernize its operations and citizen-services.