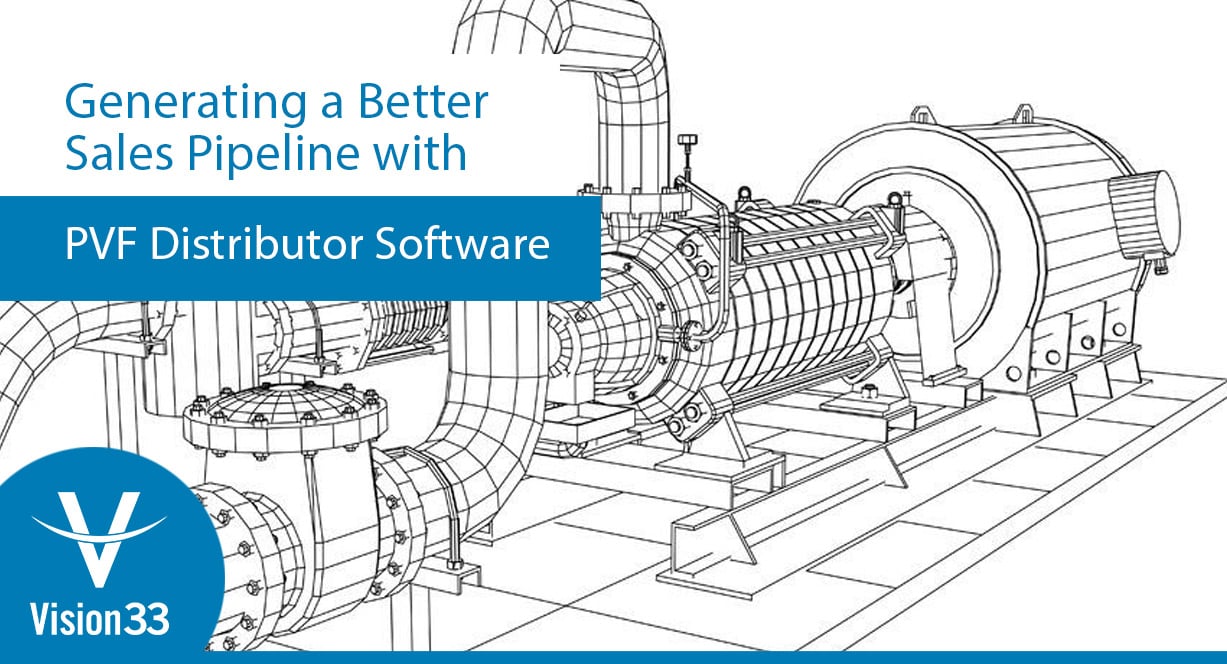 As the quality of overseas metal pipe and valve imports catches up to those manufactured domestically, there's been a shift in end user buyer behavior. Companies that once purchased quality metal pipe and valve components manufactured in the U.S. are increasingly turning to cheaper overseas suppliers. Today, pipes and valves imported in the U.S. accounts for 40% of total sales in the country. Now more than ever, PVF distributors are having greater difficulty forecasting sales when end users' purchase decisions (like in other standardized commodity-based markets) are subject to price fluctuations of supply and demand. This presents an interesting management challenge: How can a PVF distributor generate better sales pipeline for their products while contending with market pressures that often favor low-price options from oversea markets?
Changes in Buying Behavior
Before answering the question, consider the shift in buying behavior of the end users. Today, many corporations now delegate purchase decisions from their specifying engineer partners to professional purchasing agents. More and more, PVF distributors are finding that end users of the pipe and valve components lack the expertise to deal directly with buying and managing the components for their applications. Instead, end users are turning prospecting PVF distributors towards their partnered engineering, procurement, and construction companies (EPC) in the supply chain.
EPCs work with the end users in process based industries such as oil and gas, utilities, and agriculture to deliver custom solutions that meet their exacting specification. By recognizing these industry trends, it's possible to see that by focusing on building better relationships with EPCs, PVF distributors can ensure a better sales pipeline.
Building Customer Relationships Throughout the Supply Chain
Attending an industry tradeshow, seminar, or conference provides PVF distributors an opportunity to meet and foster relationships with EPCs. These engineers work with the end user to create a material take off (MTO) that will satisfy the requirements for their specific application. If PVF distributors focus on building better relationships with EPCs to choose their products, it will increase the likelihood that these products will be included in their bids for new business.
With lengthy sales cycles, and end users selecting from a short list of pre-qualified vendors in the bidding process, maintaining close partnerships with the engineering companies is key. For one, it means PVF distributors can get a heads-up on the pre-qualification requirements, and two it places a company in a preferred position; demonstrating that a business' pipe and valve components meet or exceed the end users' specifications.
Stronger ties in the supply chain with EPCs ultimately means improving the sale pipeline by expanding the potential customers pool to sell to and reducing sales barriers by obtaining insight into their approved pipes and valves manufacturer list.
Integrating Supply Chain Business Systems

To foster relationships with EPCs and other businesses throughout the supply chain requires a great deal of transparency – more than small business accounting software packages like QuickBooks can provide. With exclusive agreements, many businesses have monthly, quarterly, and yearly revenue targets. Therefore, it is imperative that PVF distributors can easily access sales data to ensure that they are on target and maintain relationships with key manufacturers. Accurate reporting has implications farther down the supply chain once a sales goes through to ensure that the installation and commission is going right if a distributor offers value added services or does light manufacturing.
Applications like QuickBooks do not provide the ability for PVF distributors to forecast or create much needed queries that provide insight into the company's operations for a given period. Addressing the business management systems is a chief concern if a business is to maintain key relationships in support of a better sales pipeline.
If you'd like to learn more about the importance of business management systems and how they can improve your sales pipeline, read Vision33's inventory & distribution software guide.