Learn how SAP Business ByDesign solves production challenges and gives visibility into discrete manufacturing supply chains, inventory levels, and more.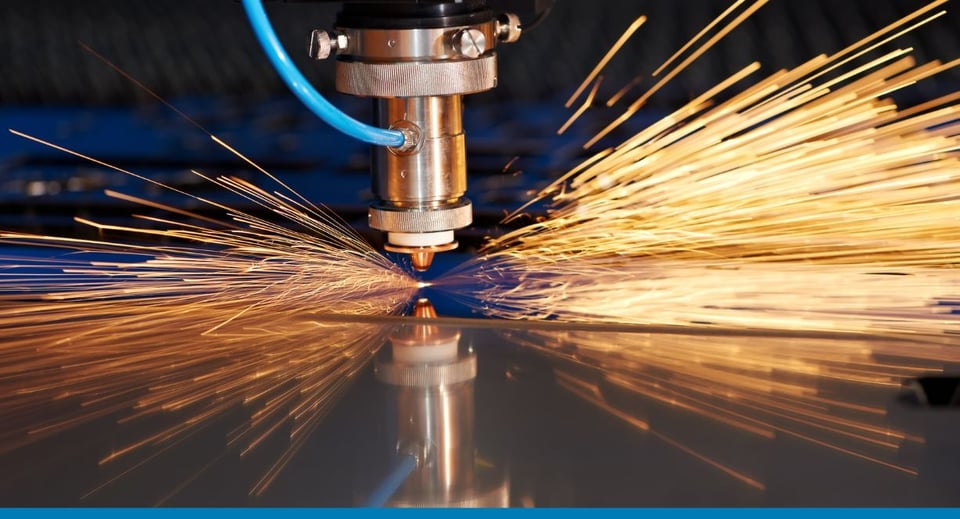 This post was updated in July 2023.
Discrete manufacturing is more competitive and unpredictable than ever. As the past few years have taught us, you must be agile and ready for opportunities and unprecedented events that cause chaos in the global supply chain. The best way to do this is with ERP.
What is Discrete Manufacturing?
Discrete manufacturing is characterized by irregular demand and a workshop-oriented process. Unlike other manufacturing processes, discrete manufacturing is based on production orders.

What makes discrete manufacturing stand out is its flexibility. It can accommodate different production methods, such as lot size or make-to-order production. It allows for confirmation of production against released orders and provides delivery tolerance. Components can be backflushed or manually issued, and settlement is done for each production order.
What Is ERP?
ERP stands for enterprise resource planning. An ERP solution brings every aspect of your business—including accounting, financials, human resources, customer relationship management (CRM), procurement, and projects—together on one platform.
ERP solutions enable you to share information across business departments and with your vendors and customers. From warehouse employees to the executive team, an ERP solution provides complete visibility into your operations by centralizing your databases into a single location. They also streamline operations and make production processes more efficient.
ERP for Manufacturing
Manufacturing ERP solutions provide additional industry-specific functionality, including production, profitability measures, electronic data interchange (EDI), supply chain management, shipping logistics, and advanced manufacturing capabilities.
SAP Business ByDesign for Discrete Manufacturing
SAP Business ByDesign is the cloud ERP solution trusted by discrete manufacturers worldwide to manage the entire business from a single, unified solution. Its unmatched flexibility saves time, reduces costs, navigates an ever-changing marketplace, and offers a competitive edge in a cutthroat industry.
Regardless of what you manufacture or whether your operations are high complexity/low volume or low complexity/high volume, SAP Business ByDesign helps your business run simple, grow fast, and drive profit.
SAP Business ByDesign solves the most demanding production challenges and gives you unparalleled visibility into your supply chain, lead time data, inventory levels, production capacity, and delivery capabilities. You can also:
Perform smaller, customized production runs
Streamline your manufacturing operation from start to finish
Simplify channel and partner management to meet market demand
Monitor quality control
Use a 360-degree view of customers to increase satisfaction and loyalty
Leverage powerful reporting to make fast, confident decisions
Improve overall efficiency
The Cloud Changes Everything
Because it runs in the cloud, SAP Business ByDesign is a huge leap forward for your discrete manufacturing business. You no longer need to make expensive, risky investments in outdated software, on-premises servers, and IT staff. With SAP Business ByDesign, all you need for secure access to your data anytime, anywhere, on any device is an internet connection and a web browser.
You can be up and running with SAP Business ByDesign in the cloud in a few weeks, with access to pre-built processes for core business areas. Quarterly updates run in the background and won't interfere with operations. And as your business grows, solution extensions and easy integrations with other critical business applications will allow SAP Business ByDesign to grow with you.
Learn More
Check out a short video and access our free info kit to get a sneak peek of SAP Business ByDesign.